This summer, we asked supporters to participate in an eye-opening campaign to help shed light on the companion animal overpopulation crisis. Of the shocking 6 million individual dogs and cats who will enter animal shelters this year, roughly half never will find a forever home.
With the help of proud—and responsible—dog and cat guardians, PETA has created a one-of-a-kind photo mosaic comprised of dozens of individual photos of dogs and cats who have been "fixed." The mosaic aims to demonstrate support for a big picture solution to ending animal homelessness through spaying and neutering.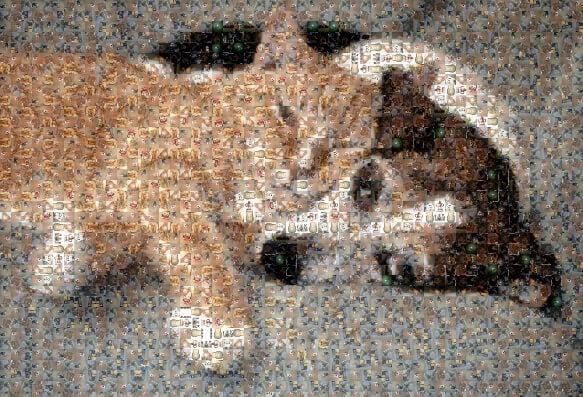 ©iStockphoto.com/chris scredon
In addition to always spaying and neutering, those who wish to save the lives of cats and dogs by helping to end the companion animal overpopulation crisis should always adopt, rather than buying from pet shops or breeders.
It's not too late to get involved! Donate now to support PETA's lifesaving work for companion animals just like the dogs and cats pictured above.