Renowned for his exceptional talent on stage in Cabaret and in shows like Schmigadoon! and The Good Wife, PETA honorary board member and Tony Award–winning actor Alan Cumming has been a passionate advocate for vegan eating. This time he has lent us his voice and his body for an eye-catching ad shot at the East Village restaurant Ladybird.
"I think it's the first time I've been naked in an East Village restaurant."

—Alan Cumming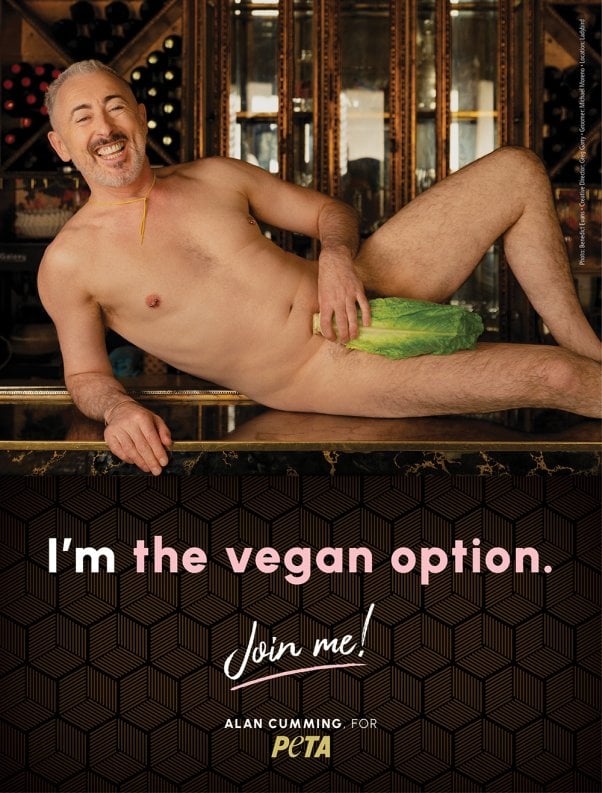 Photo: © Benedict Evans
Nearly all the animals raised for food in the U.S. today spend their lives on factory farms—even those whose corpses have "humane" labels at the supermarket. There's simply no such thing as ethical meat, eggs, dairy—or anything else that's taken from an animal.
These animals, who feel pain and fear just as the dogs and cats who share our homes do, are separated from their families and crammed by the thousands into filthy warehouses. They aren't permitted to see the sun or breathe fresh air until the day they're forced onto trucks bound for the slaughterhouse.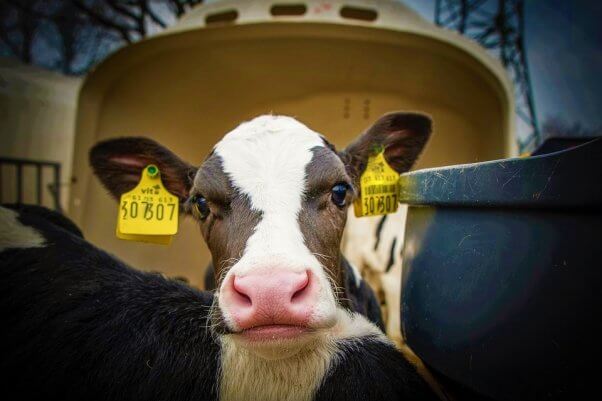 Vegan eating provides us with all the nutrients we need, minus the saturated fat, cholesterol, and contaminants found in animal flesh, eggs, and dairy. Scientists have also found that vegans have stronger immune systems than meat-eaters, which means they're less susceptible to everyday illnesses such as the flu. Vegans live, on average, six to 10 years longer than omnivores.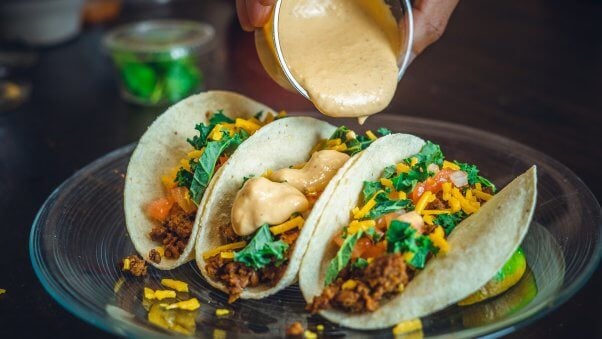 The Academy of Nutrition and Dietetics notes that eating plant-based foods reduces the risk of suffering from many chronic degenerative diseases and conditions, including heart disease, cancer, hypertension, diabetes, and obesity.
Going vegan benefits not only your health but also spares nearly 200 animals immense suffering and terrifying deaths every year.
"If someone is questioning being vegan, I would say to them, 'Don't be ridiculous—just do it. It's much, much easier than you think. We're not living in the dark ages anymore. You can totally function.'"

—Alan Cumming
Become the Vegan Option!
As Alan said, with so many delicious vegan options, kind eating has never been more delicious. Whether you go vegan for animals, the environment, or your health, you'll change the world simply by changing what's on your plate. Get started making the transition today—order your free vegan starter kit: