Face mask, gloves, blindfold—you're going to need all those and more to have any hope of resisting the allure of these two rescued kittens.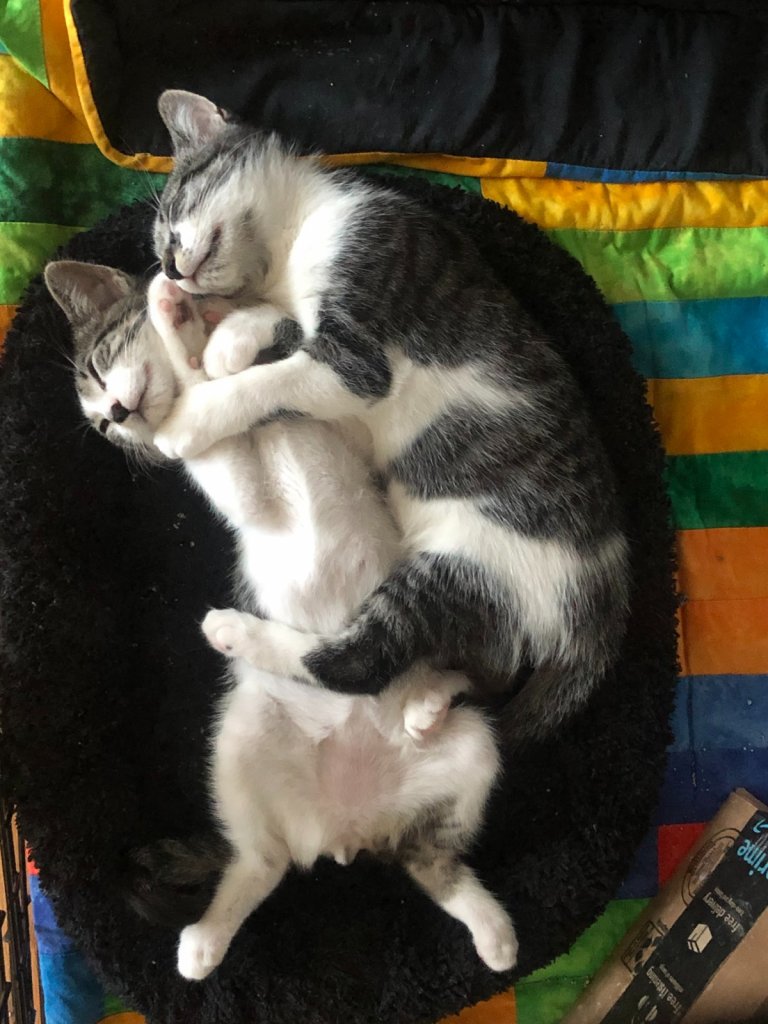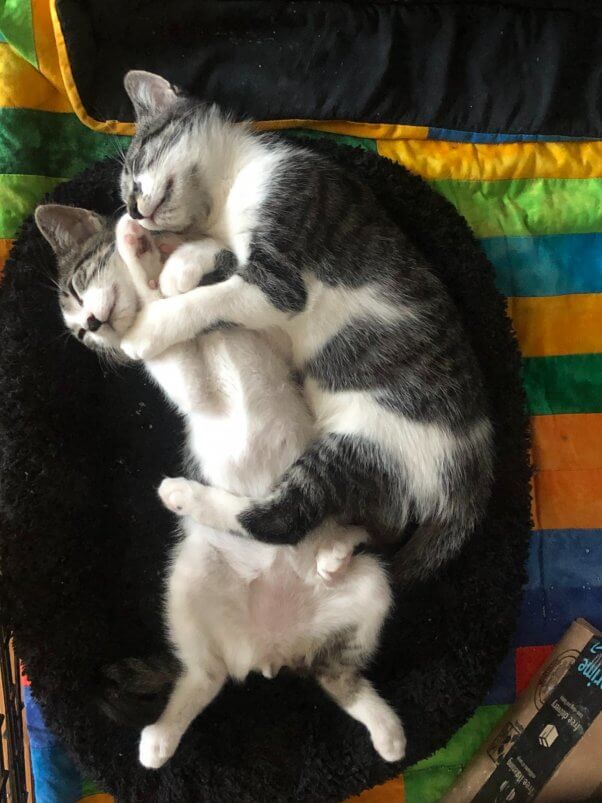 Three months ago, COVID-19 officially became a global pandemic. Around the same time, a pregnant stray cat sought shelter under a shed in rural North Carolina, where she gave birth to two kittens. She had no way of knowing the world was social distancing and staying safe at home. For her, there was no home to stay safe in. Pandemic or no, her routine was the same as it always had been: scrounging for food, dodging cars, fleeing from predators, seeking shelter from storms, and trying to keep her babies safe.
She succeeded for a while. But when a good Samaritan discovered the kittens under shed, she could find no trace of their mother. Thanks to this kind person's prompt call to PETA, the kittens avoided becoming two more sad statistics.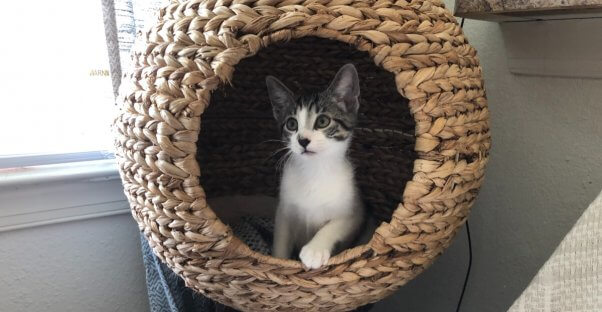 Cuter than a viral video, Zoom and TikTok enchant their PETA foster parents and everyone else they meet with their playful antics. No, they can't bake sourdough bread or draw chalk rainbows in the driveway, but they have plenty of other lockdown-relieving tricks up their sleeves. For example, Zoom is teaching himself how to make origami animals out of blankets.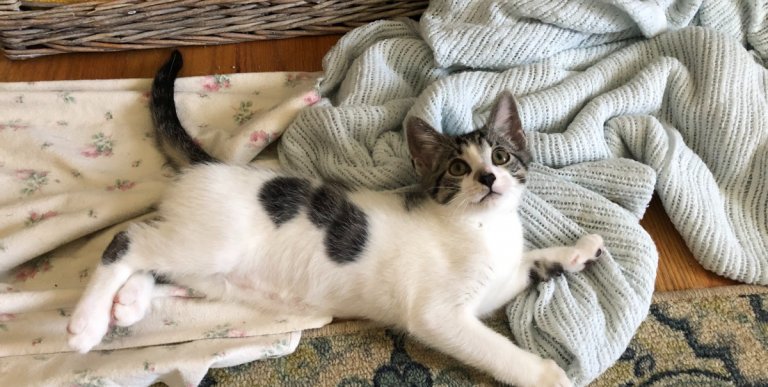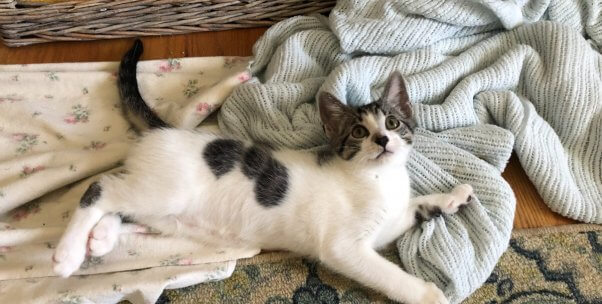 Like so many of us stuck at home with lots of time on our hands, TikTok has been bitten by the home-improvement bug. We love what he's done with his kitty condo.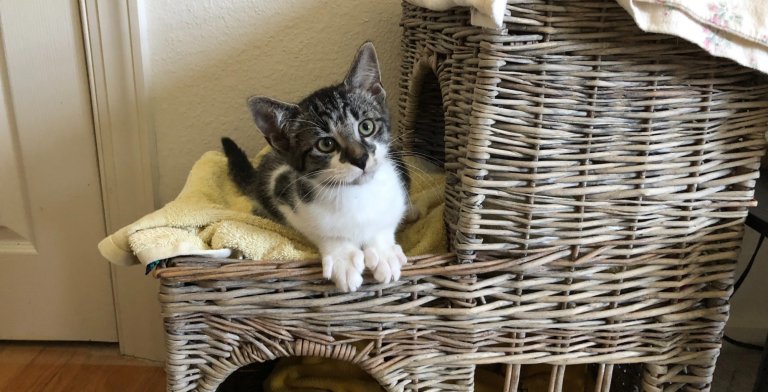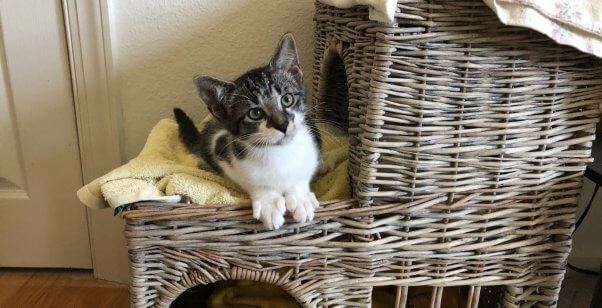 If sheltering in place has you feline a little lonely, these adorable, adoptable kittens have the cure. Lock down all you need to know about making Zoom and TikTok safe at (your) home by e-mailing [email protected]. Our furry first responders are standing by, ready to inject some fun into your life.