How would you feel if a human being were stuffed, roasted, and served for Thanksgiving dinner?
Calling for a turkey-free holiday, PETA is putting that question to people in cities across the U.S., including Venice, California: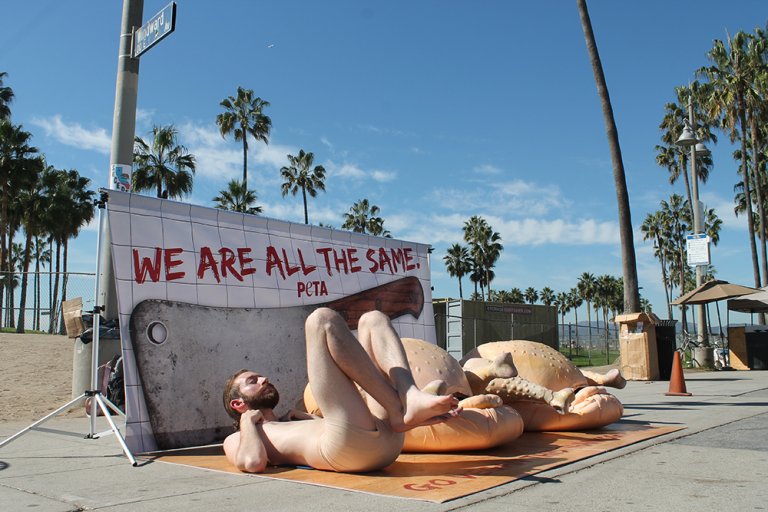 Memphis, Tennessee: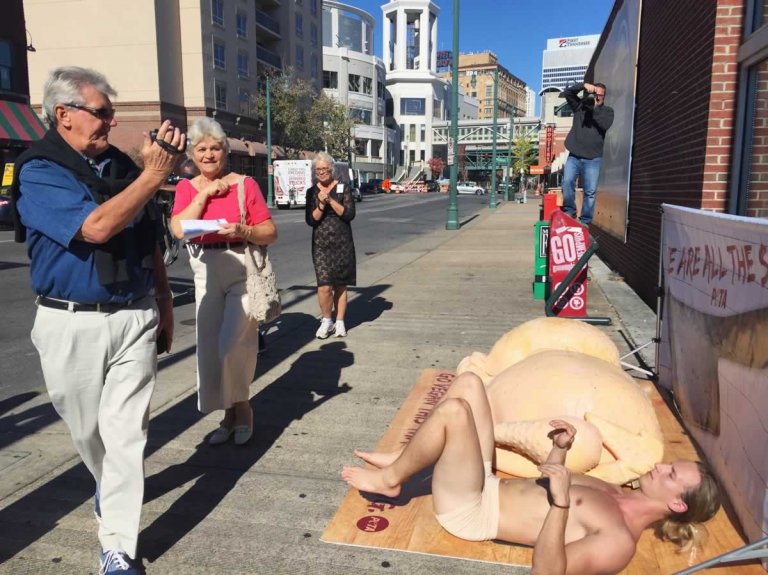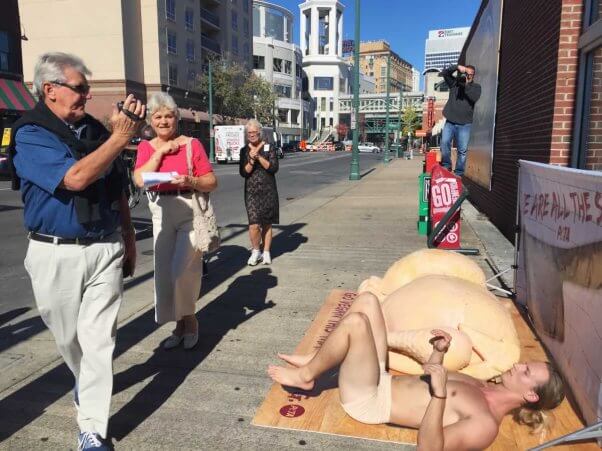 Birmingham, Alabama: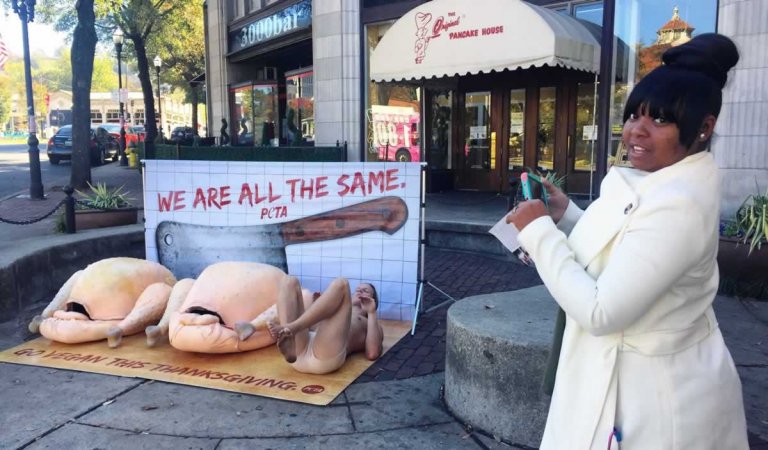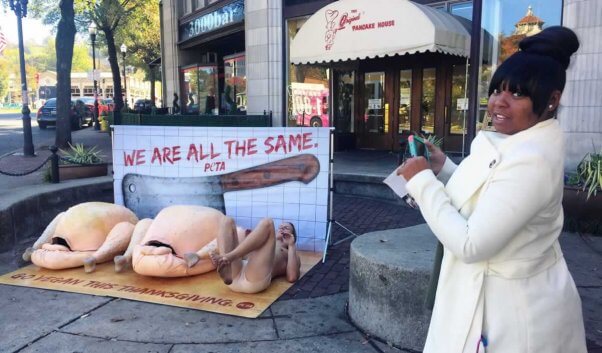 Atlanta, Georgia: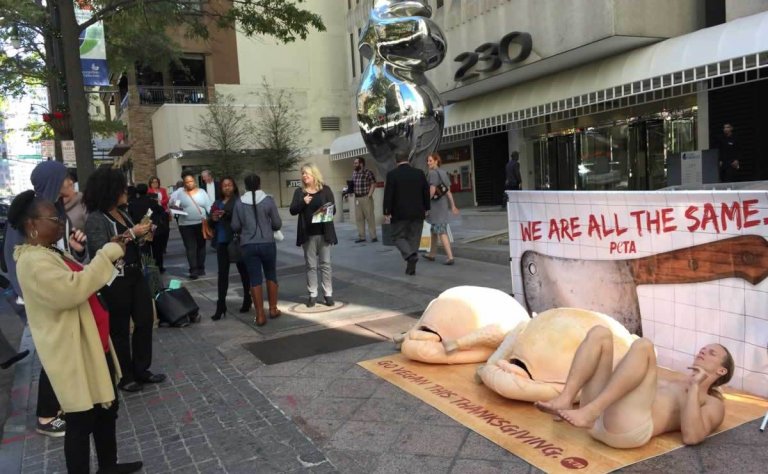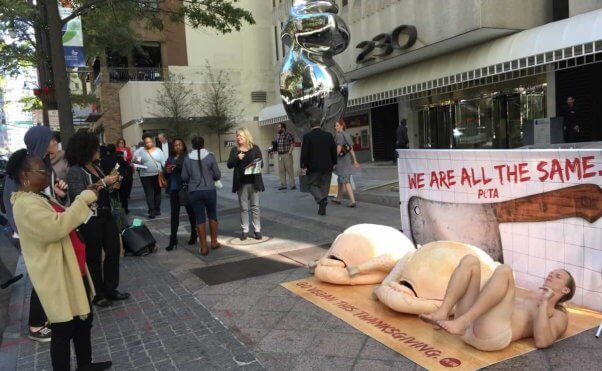 More than 45 million turkeys will be slaughtered for Thanksgiving.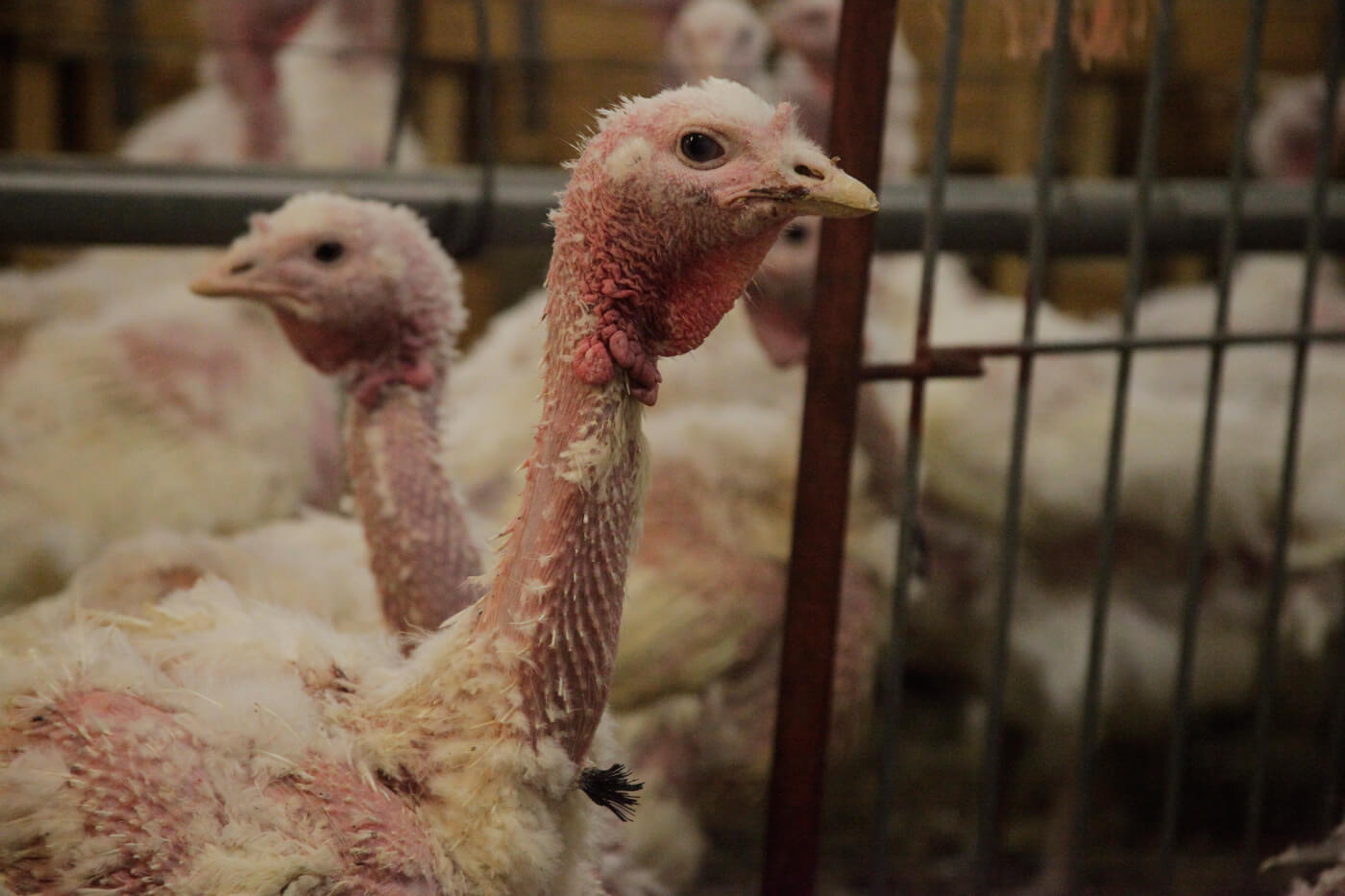 These gentle, social beings are condemned to factory farms, where they're crammed by the thousands into dark, fetid sheds and parts of their toes and beaks are cut off—with hot blades and without painkillers—to stop them from scratching and pecking each other to death in the extremely crowded conditions. Some suffer from heart disease and even die from stress.
Genetically bred to gain weight quickly—so much weight that they can barely walk—the turkeys are only 5 or 6 months old when they're thrown into crates and hauled off to slaughterhouses. They're shackled upside down by their crippled legs, and their throats are slit. Then they're dunked into scalding-hot water—sometimes while still conscious.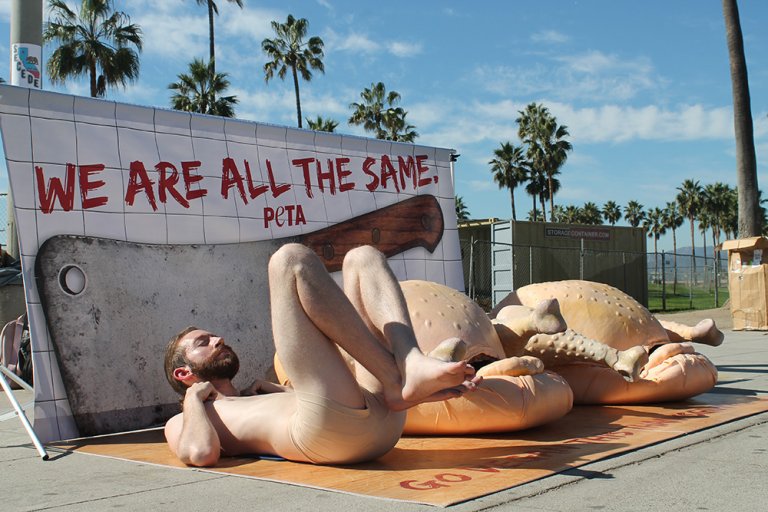 Their brief, cruel lives are far removed from those of their cousins in the wild. Loving, protective parents, they can fly as fast as 55 mph, run as fast as 25 mph, and live about 10 years.
Turkeys, like all animals, don't want to die for someone's meal. We should give them a break this Thanksgiving—and every other day—by making our tables a place of compassion for all beings.