It pays to have friends in high places. Thanks to a new North Carolina state law rammed through by Rep. Roger West—who just happens to be a sponsor of the Opossum Drop—Clay  County, where the event is held, is specifically exempt from state opossum protection laws between December 26 and January 2. The law is shamelessly intended to allow Opossum Drop organizers to skirt wildlife protection laws so that they can capture a wild opossum and suspend the terrified animal in a Plexiglas box high in the air on New Year's Eve as loud music is played, fireworks are set off, muskets are fired, and crowds of people scream at the top of their lungs.
Not so fast, opossum abusers: PETA and several North Carolina residents have filed a lawsuit seeking an injunction to prevent the new law from taking effect—as well as a declaration that it is unconstitutional—on the grounds that it violates the right to fair and impartial laws by allowing one class of people (organizers of the Opossum Drop) to engage for one week each year in activity that would be punishable by fines and jail time anywhere else in the state.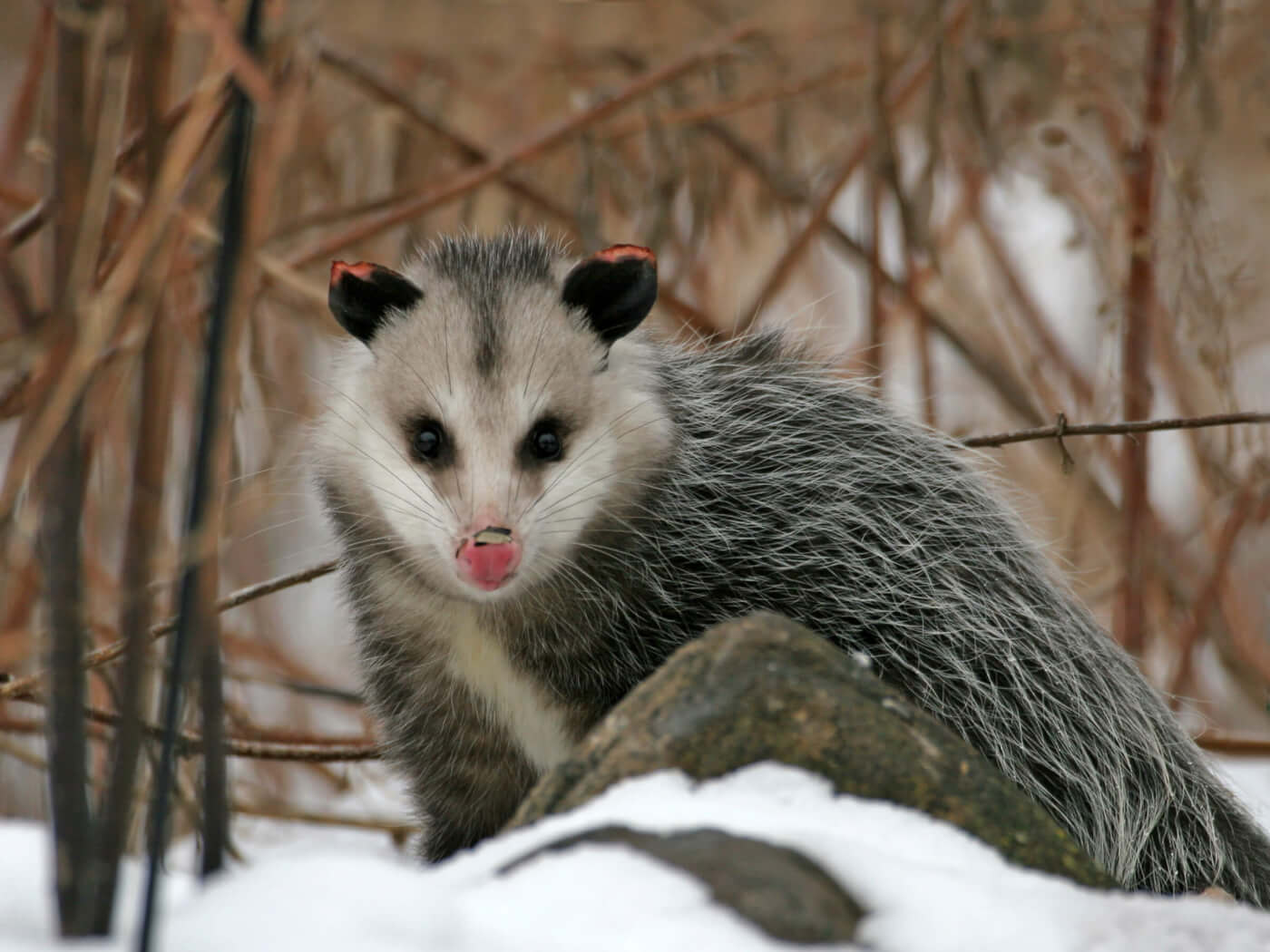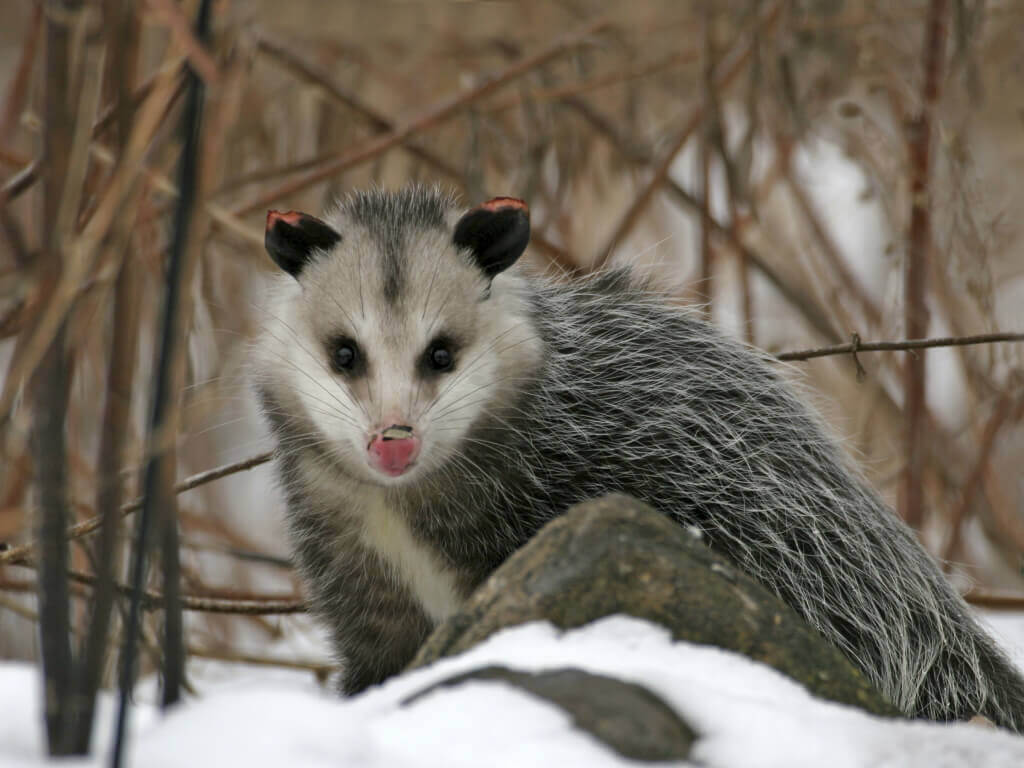 © istockphoto.com/twphotos
PETA's lawsuit notes one example of the challenged law's unconstitutionality: While licensed wildlife rehabilitators outside Clay County who rescue and provide care for injured and orphaned wild animals in North Carolina, including opossums, are required to comply with state wildlife laws every day of the year—through obtaining licenses, paying licensing fees, and more—the challenged law allows people in Clay County, such as Opossum Drop organizers, to keep and harass opossums in any manner they choose between December 26 and January 2.
What You Can Do
Celebrations should never include inflicting pain or suffering on animals. Learn more about entertainment that doesn't harm animals as well as how to live in harmony with wildlife.