The San Diego County Regional Airport Authority and its advertising vendor JCDecaux North America, Inc., have raked in the money by letting SeaWorld plaster the airport in propaganda. So in the interest of making sure that travelers also get to hear the truth about SeaWorld's systematic abuse of animals, PETA applied to run San Diego native Kathy Najimy's new ad: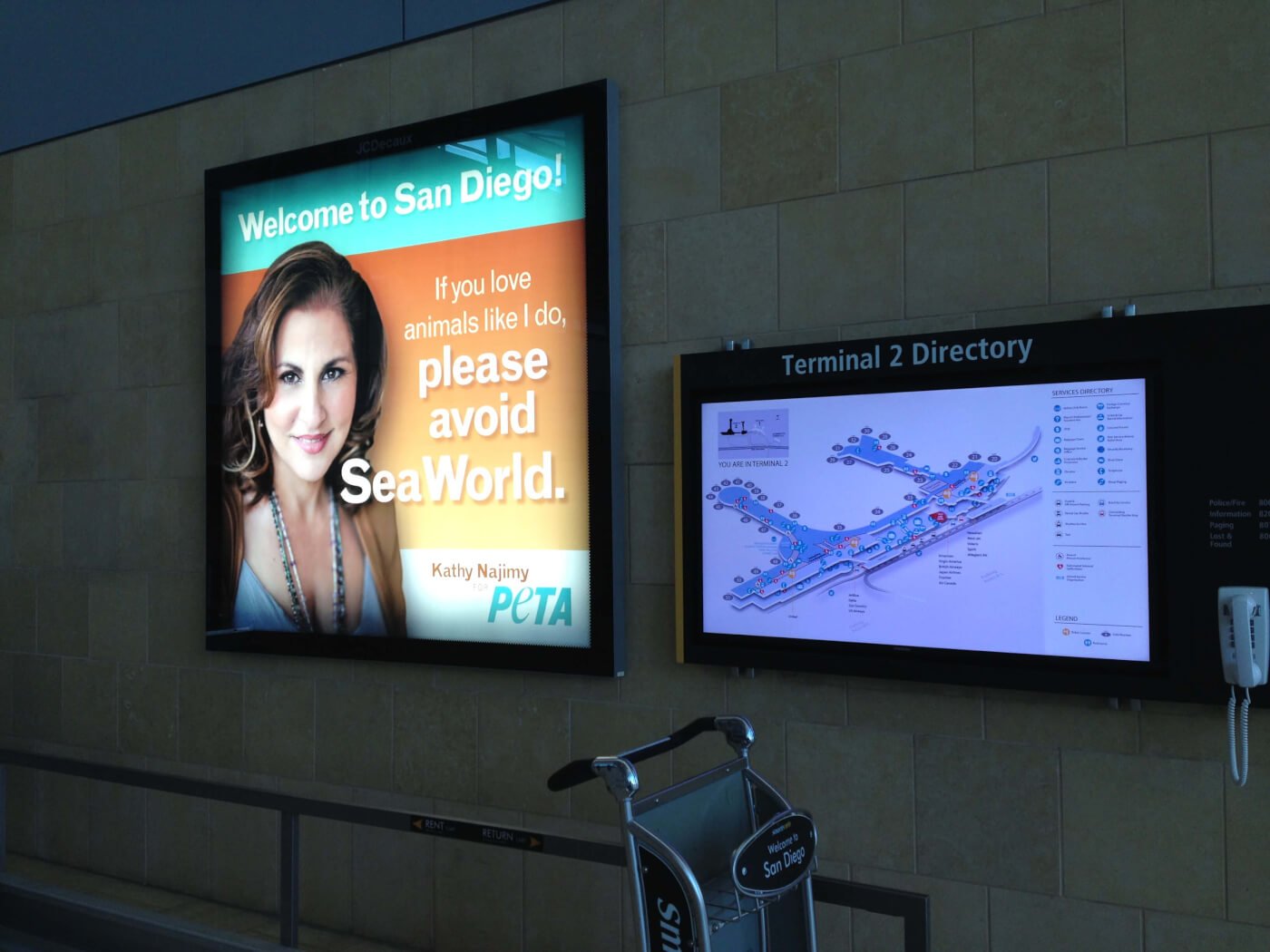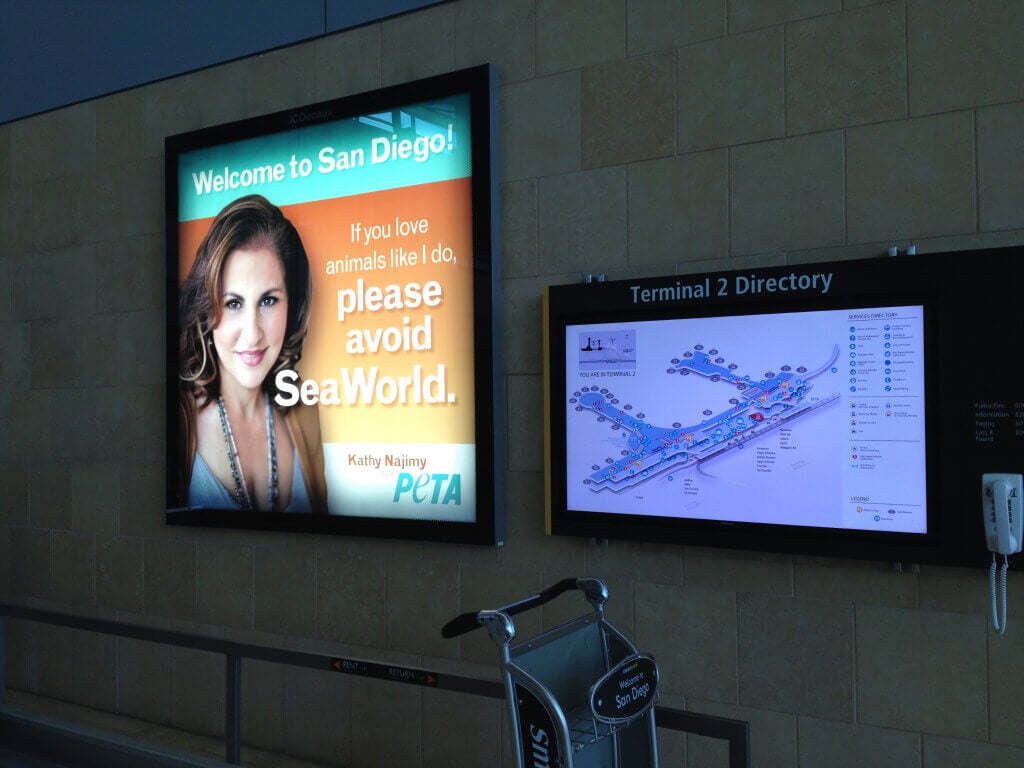 But the airport refused to place our ad. So we and the American Civil Liberties Union of San Diego & Imperial Counties (ACLU) sued. And now we've reached an agreement in the orcas' favor.
Not only did the airport agree to post Kathy's ad, it will also pay us and the ACLU a total of $31,086 for our attorneys' fees.
The ad went up in the baggage claim area just in time for the busy Memorial Day weekend and will run for nearly a month during the summer tourist season. And it should have people running away from SeaWorld.