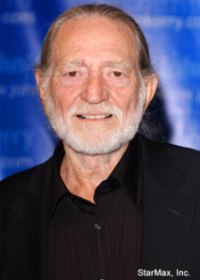 When I walked by my boss Ingrid's office this morning and heard "My Heroes Have Always Been Cowboys" blaring, I knew something fishy was going on . . .
Well, toss your cowboy hat in the air, crank up "On The Road Again" and holler yee haw! Willie Nelson (Yes, THE Willie Nelson) and his daughter have been trying to close horse slaughterhouses in Texas for many years, and today their efforts and the efforts of everyone who was fighting right alongside them won out! The US Court of Appeals for the Fifth Circuit has ruled that the old law on the Texas books prohibiting the operation of these hideous places is valid—meaning that the two remaining horse slaughterhouse in the state have to close! The only other option the horse butchers have is to try their luck in the Supreme Court, but I really don't see that happening.
To celebrate, I'm throwing a huge party this weekend, and I just bought "Mama Don't Let Your Babies Grow Up to be Cowboys" to start getting pumped up for the big event.
I just love that Willie and his family have worked so hard to help horses. Thank you, guys!