Considering that Tiger Woods' life is essentially a media circus, we hope that the superstar golfer can relate to the plight of his namesakes in the circus. That's why we've written a letter to Tiger asking him to tee up for one of our ever-popular naked tiger demos. We're hoping that Mr. Woods will show his true stripes by stripping down to his skivvies and painting his body with orange and black stripes—something like the (awesome) photo illustration below:
We think Tiger would look great in body paint.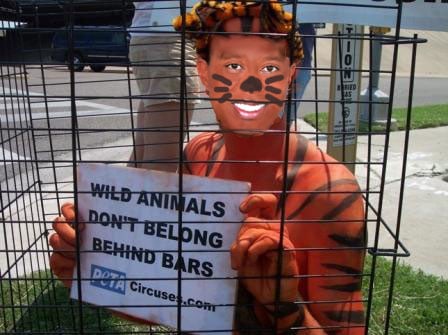 Quite a change from the traditional polo shirt and Nike cap, but, hey, we can dream, can't we?
Written by Alisa Mullins