Another orca has died in captivity. After spending 30 years confined to a tank, Bingo, a male orca at the Port of Nagoya Public Aquarium in Japan, died this week. He suffered from an inflammation in his lungs. He was captured off the coast of Iceland in 1984 and had been held in captivity ever since.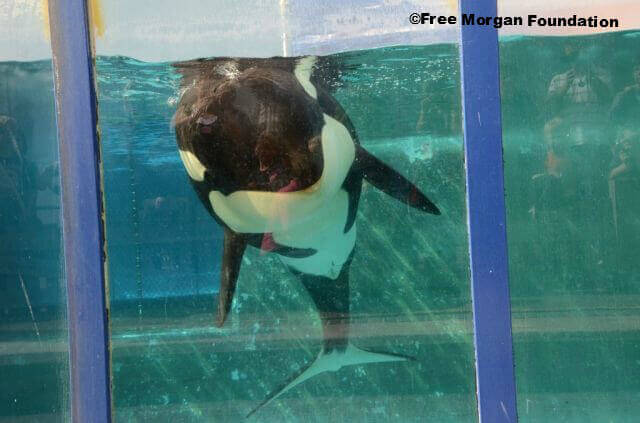 © Free Morgan Foundation
The aquarium still holds three orcas: Stella, who was also caught in Iceland and is likely about 27 years old, and her two daughters, Ran II and Rin, born in captivity in 2006 and 2012, respectively. Bingo was the calves' father.
Of the 54 orcas who were captured off the coast of Iceland between 1976 and 1989, 47 have died in captivity. Seven remain, still held in aquariums.
Please urge SeaWorld to release its captive orcas to sea pens while it still can.
Rest in peace, Bingo. You are finally free.