The U.S. Fish and Wildlife Service (FWS) has been slapped with a lawsuit by PETA, which is calling for an end to the FWS's "pay to play" policy—which allows applicants seeking exceptions to the Endangered Species Act (ESA) to donate as little as $500 to a conservation organization in lieu of demonstrating that exporting or importing an endangered animal will help the species survive, as the ESA requires. The lawsuit, which was filed today, demands that all permits issued under the illegal policy—which violates the ESA, the Administrative Procedure Act, and even the FWS's own regulations—be withdrawn immediately.
"By issuing permits in exchange for the promise of a meager contribution to a conservation group, the U.S. Fish and Wildlife Service thwarts the intent of the law and leaves vulnerable animals with no viable legal protection," says PETA Deputy General Counsel Delcianna Winders. "PETA is asking authorities to follow the letter of the law, and their own regulations, by rescinding illegal permits that allow the importation and exportation of animals already teetering on the brink of extinction."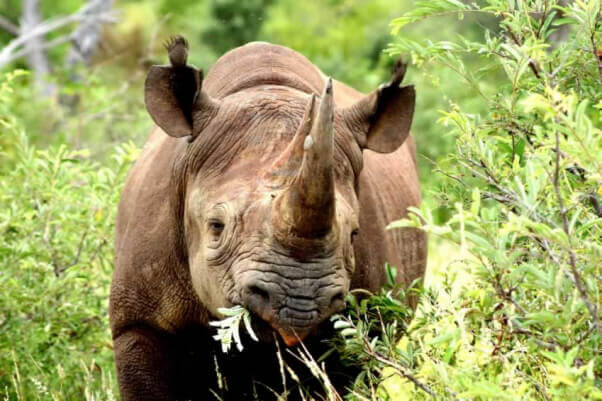 © iStock.com/LiamBurroughWild
Recent examples of the "pay to play" policy include incidents from 2013 and 2014, in which the Dallas Safari Club auctioned off two hunting permits for critically endangered black rhinos—of which only 5,000 still exist. The FWS recently issued these permits to the auction winners to bring their trophies back to the United States through a "pay to play" arrangement, a decision opposed by more than 150,000 people and multiple animal-protection organizations, including PETA—whose motto reads, in part, that "animals are not ours to use for entertainment." In late 2013, the Tarzan Zerbini Circus was granted a three-year permit to export and re-import two endangered Asian elephants to Canada, where they're forced to perform stunts in its for-profit circus—despite its history of failing to house elephants in secure enclosures and an incident in which two healthy elephants were exposed to tuberculosis. Other for-profit circuses have obtained similar permits, including the infamous Hawthorn Corporation, which exported tigers, subjected them to the misery of confinement, and forced them to perform overseas.