The results of yet another experiment showing that mice feel each other's pain were just released. In this latest work, experimenters addicted a group of mice to alcohol—something that would never happen in nature—then forced the mice go through an agonizing withdrawal process that produced intense pain throughout their bodies and hypersensitivity to painful stimuli.
The experimenters found that a group of non-addicted mice caged in the same room as those suffering from withdrawal also experienced hypersensitivity to pain when their little paws were poked with plastic wires.
You'd think that confirming that an animal is capable of empathy (include rhesus monkeys, pigeons, rats, and others in that category) would muster up a bit of empathy on the part of the experimenters.
Yet they continue to subject mice—who we also know enjoy toys and companionship and make great mothers—to unimaginable cruelty. In fact, mice, along with some other animals, are exempted from the meager protections of the federal Animal Welfare Act. So for the millions of mice imprisoned in laboratories, an abusive free-for-all awaits them.
That's the case at The Jackson Laboratory, where staff can't even remember to provide the mice with food and water, manage to keep them from drowning in their cages, or ensure that they're actually dead before their bodies are tossed in a freezer.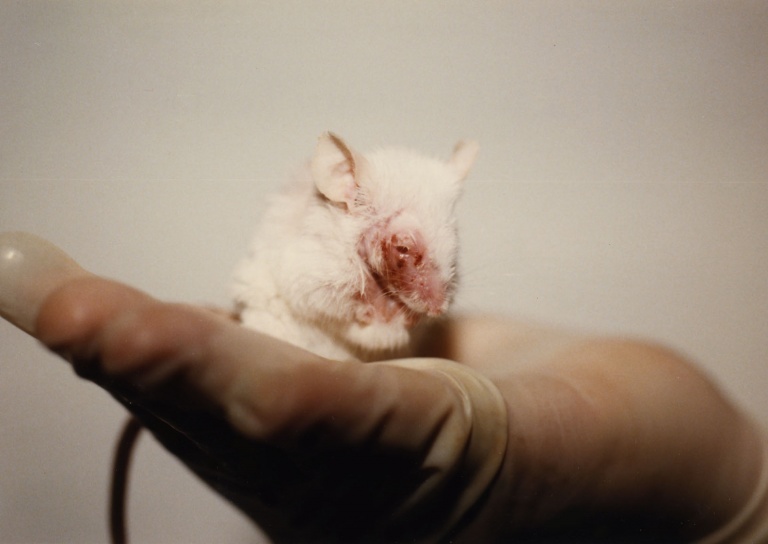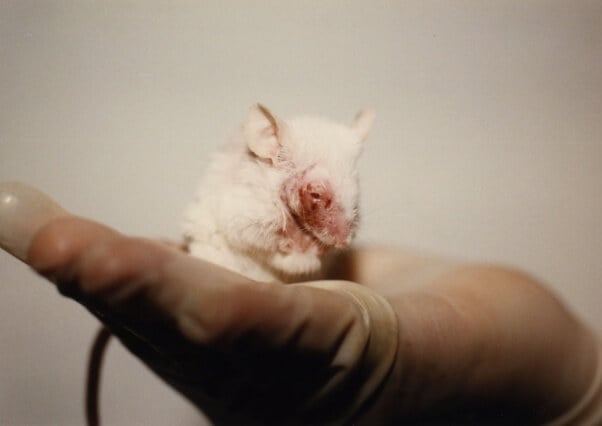 What You Can Do
You can help mice imprisoned in laboratories by urging the National Institutes of Health to stop funding cruel and abusive experiments on them and to redirect that money toward the development of superior, non-animal testing methods instead.