Last year when Inditex, the world's largest clothing retailer, learned from PETA that live rabbits' fur is ripped from their skin on angora farms, it banned angora wool. Instead of profiting from its remaining stock of angora-wool products, the company decided to provide those in dire need with a way to stay warm, and PETA teamed up with Life for Relief and Development to make that happen.
The retailer—whose brands include Zara, Pull & Bear, Massimo Dutti, and Bershka—donated angora-wool sweaters to Syrian refugees and then gave its remaining stock of more than 30,000 angora-wool garments, with a retail value of more than $1 million, to displaced families in Iraqi regions such as Baghdad, Kirkuk, Samarra, Jalawla, Mujama Al-Rehab, Zahirat, Jewela and Sulimaniya.
A video surfaced that shows the garments being delivered to families in Iraq. The children's faces say it all:
https://www.youtube.com/watch?v=EZSH9bAZ01Y

"…we have just completed the distribution of winter clothes to our displaced brothers and sisters provided by Life for Relief and Development and by PETA to provide them with relief and help them through this difficult environment and terrible winter cold." -Worker who delivered garments to displaced families, translated from Arabic
While we can't bring back the rabbits who were slaughtered after their fur was ripped or violently cut from their skin, we can help those who have lost so much.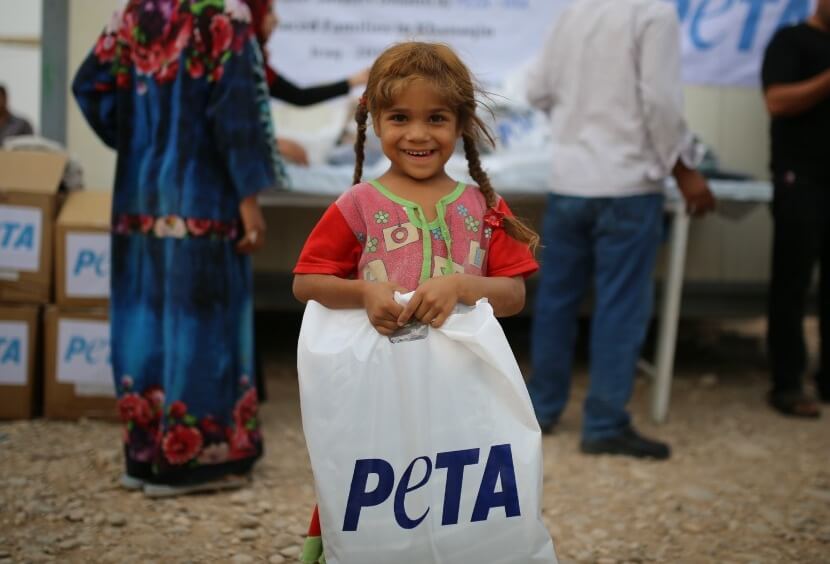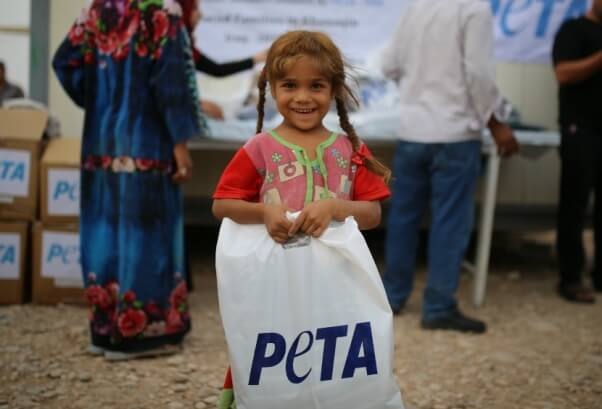 Ahmad Mousa/Demotix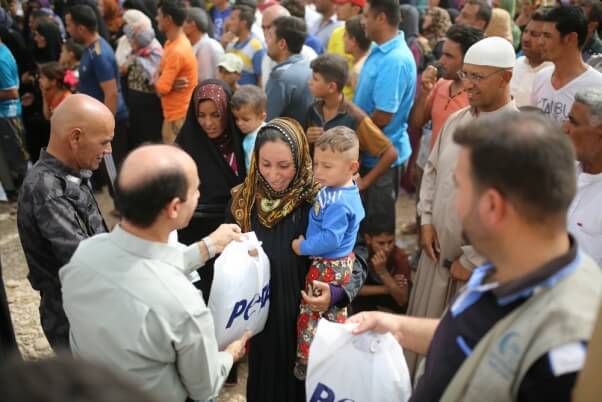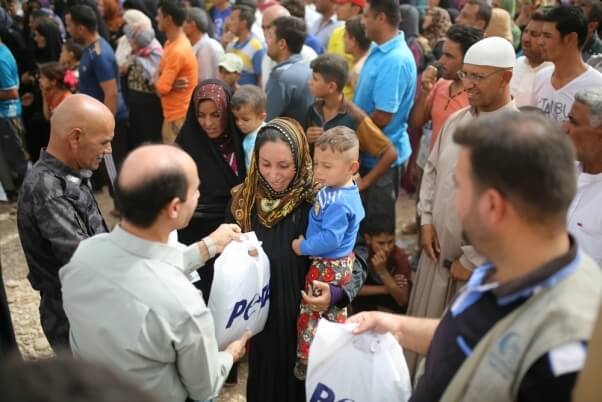 Ahmad Mousa/Demotix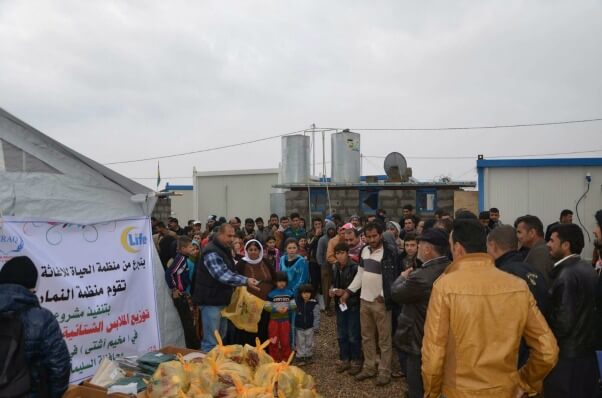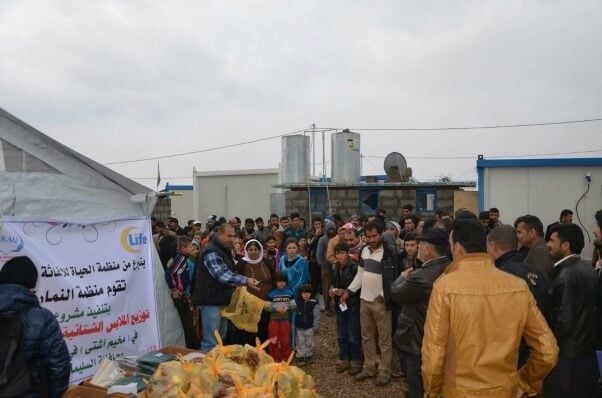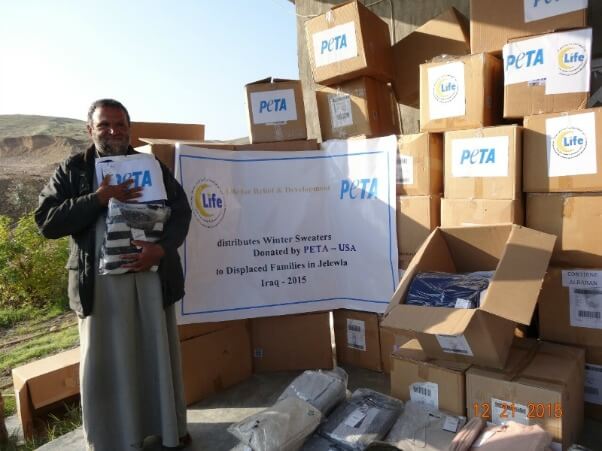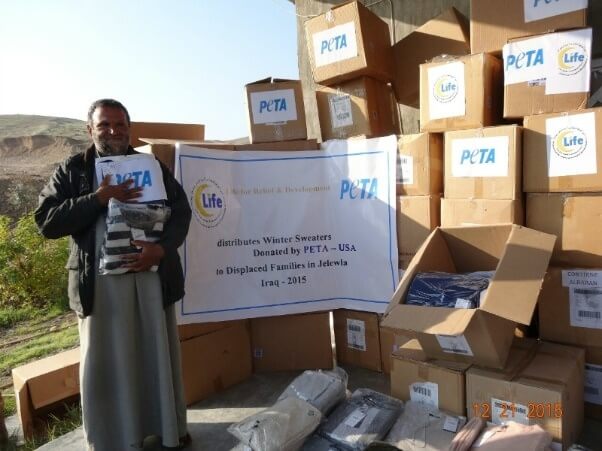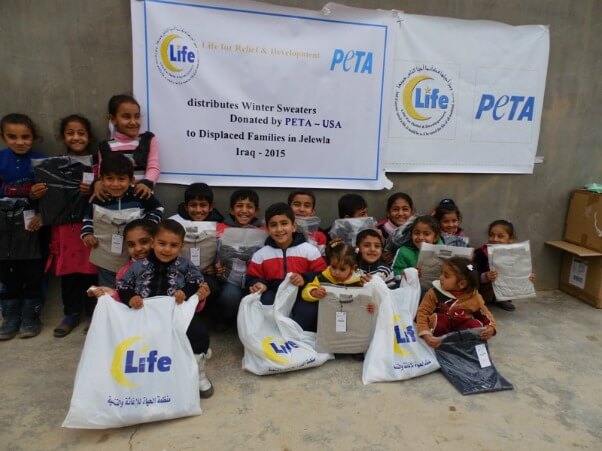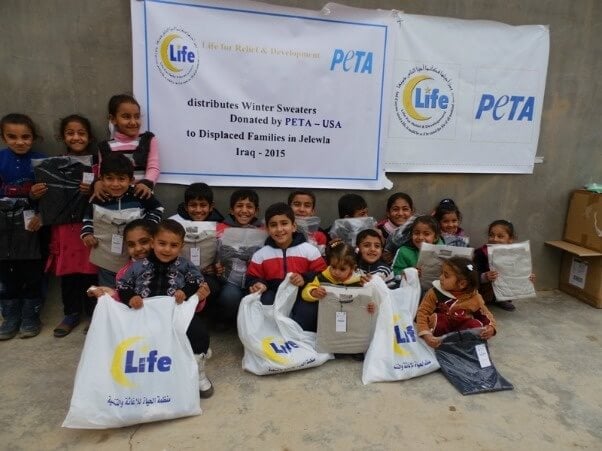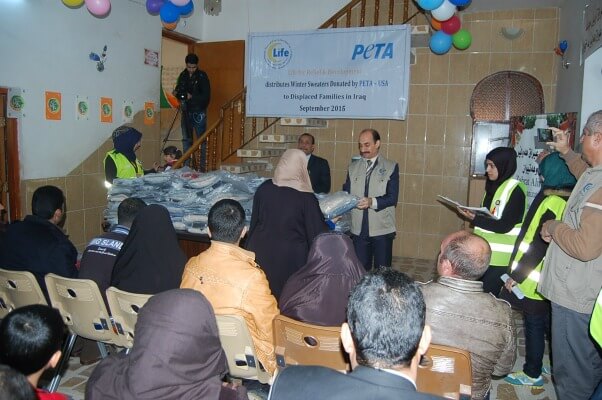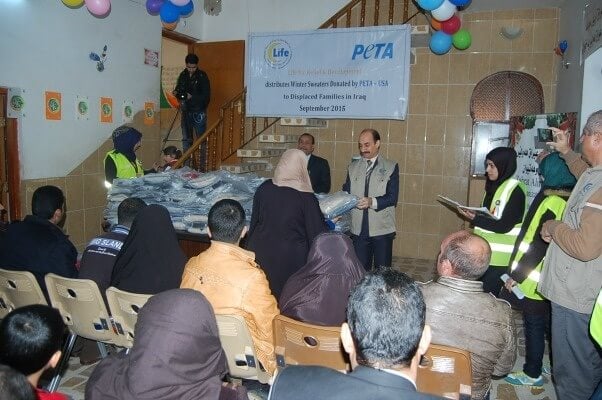 As revealed in a PETA exposé of a PETA Asia investigation, some rabbits used for angora scream in pain as their fur is ripped out, while others are cut or sheared and invariably wounded by the sharp tools as they struggle desperately to escape. In addition, the angora-farming industry condemns these intelligent, social animals to years of isolation in small, filthy wire cages.
Inditex is part of a growing list of more than 110 top brands and retailers—including H&M, Ann Inc., bebe, French Connection, ASOS, Calvin Klein, Stella McCartney, and Tommy Hilfiger—that permanently banned angora wool after hearing from PETA and our international affiliates.
What You Can Do
Please pledge to leave angora rabbit wool out of your wardrobe. It's easy to check the label when you're shopping—if it says "angora," leave it on the rack.