Anybody who wants to make a photocopy in PETA's Cruelty Investigations Department has to run it by Chaplin first. That's because the rescued cat has set up camp on top of the copier—and he isn't budging from his high-tech tower.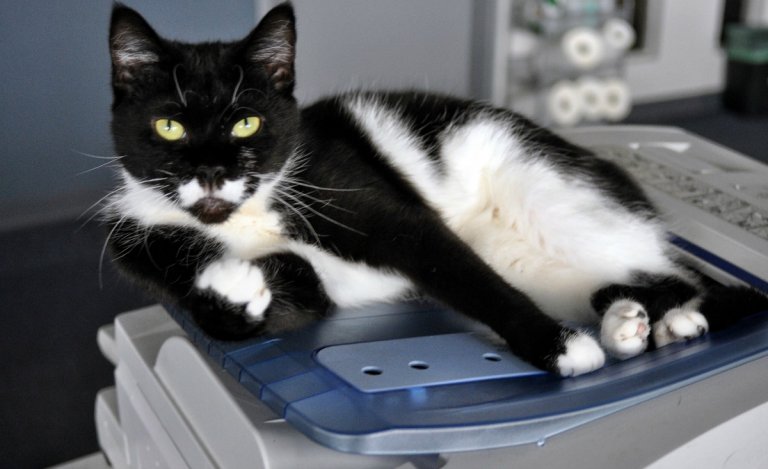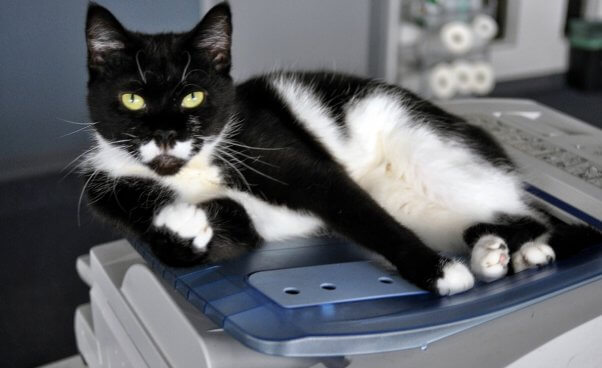 Perhaps the mustachioed feline's affinity for capturing life's events in print comes from his namesake, early celluloid star Charlie Chaplin. But don't call him a "copycat"—this kid is a true original.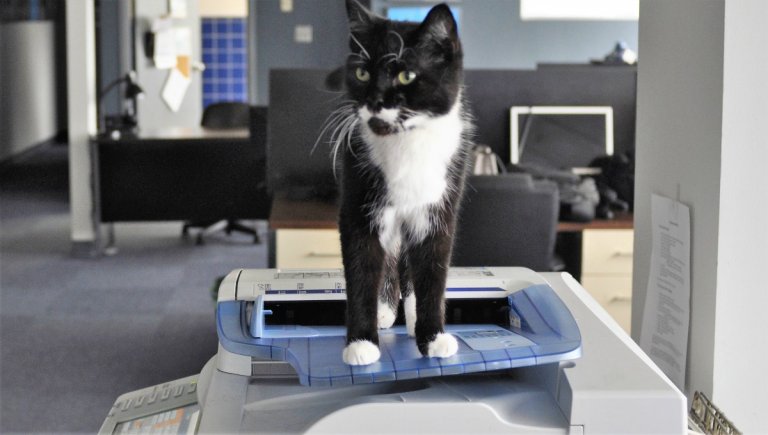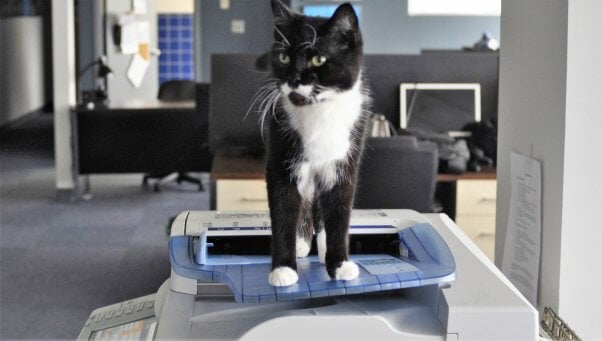 Chaplin came to PETA after an acquaintance of his family expressed concern over the way the children were treating him. One child in particular, who has developmental issues, was compulsively pulling out the cat's fur and picking at his skin until it bled. As a testament to Chaplin's sunny disposition, he tolerated the pain without ever lashing out.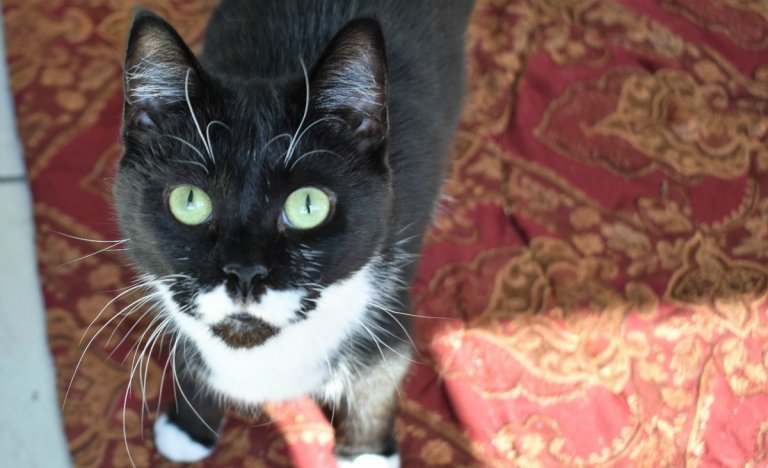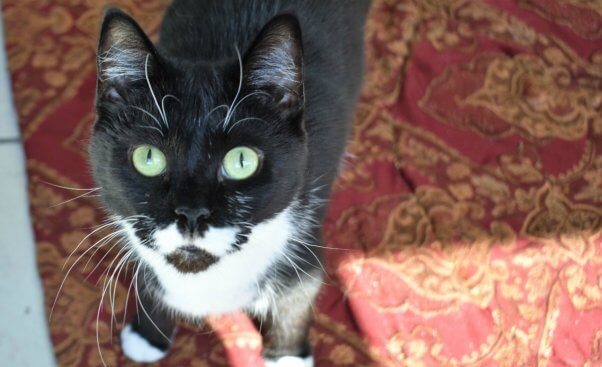 With counseling from a PETA fieldworker, the family agreed that it wasn't fair to Chaplin to take advantage of his good nature this way and allowed PETA to find him a new home.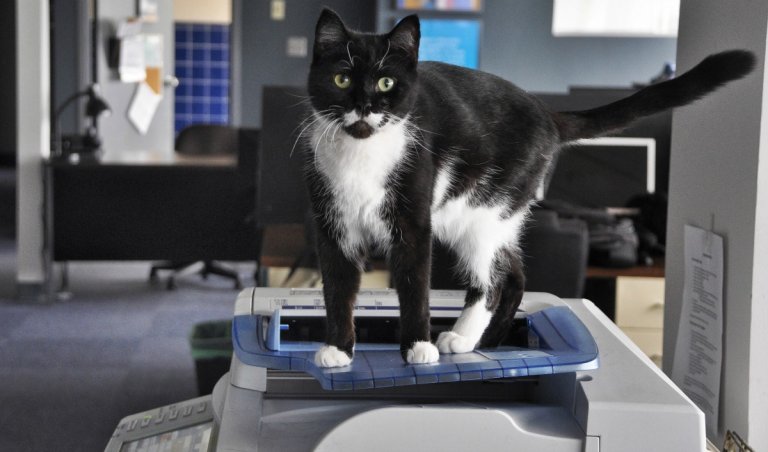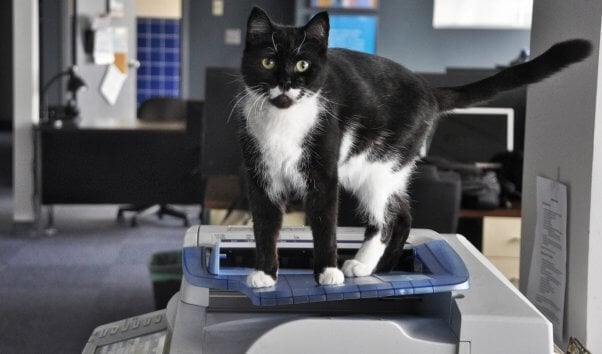 If we can ever manage to pry Chaplin off the copier, we know he'll make someone a champion companion. We believe that part of the copier's attraction for him lies in the fact that he knows he'll be petted and get chin scratches every time someone needs to print out or scan a document. Just look his way, and he'll burst into a chorus of purrs. Unlike his silent film–star namesake, he's very talkative, chirping out greetings to everyone who passes by.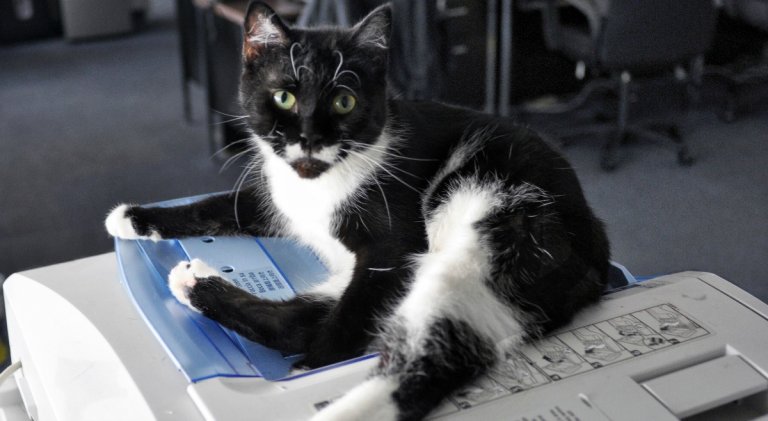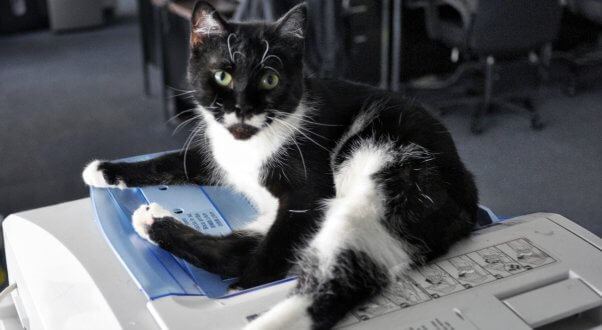 Are you just the talent scout to give our "little tramp" a life on Easy Street? E-mail [email protected] to find out more about signing Chaplin on to your troupe.