Rapper Waka Flocka Flame keeps it cool in the studio, churning out rhymes, but if there's one thing that gets him hot under the collar, it's animal abuse. After seeing PETA's video about fur farms, he knew that he wanted to be the next face (and a lot more) of our "Ink, Not Mink" campaign.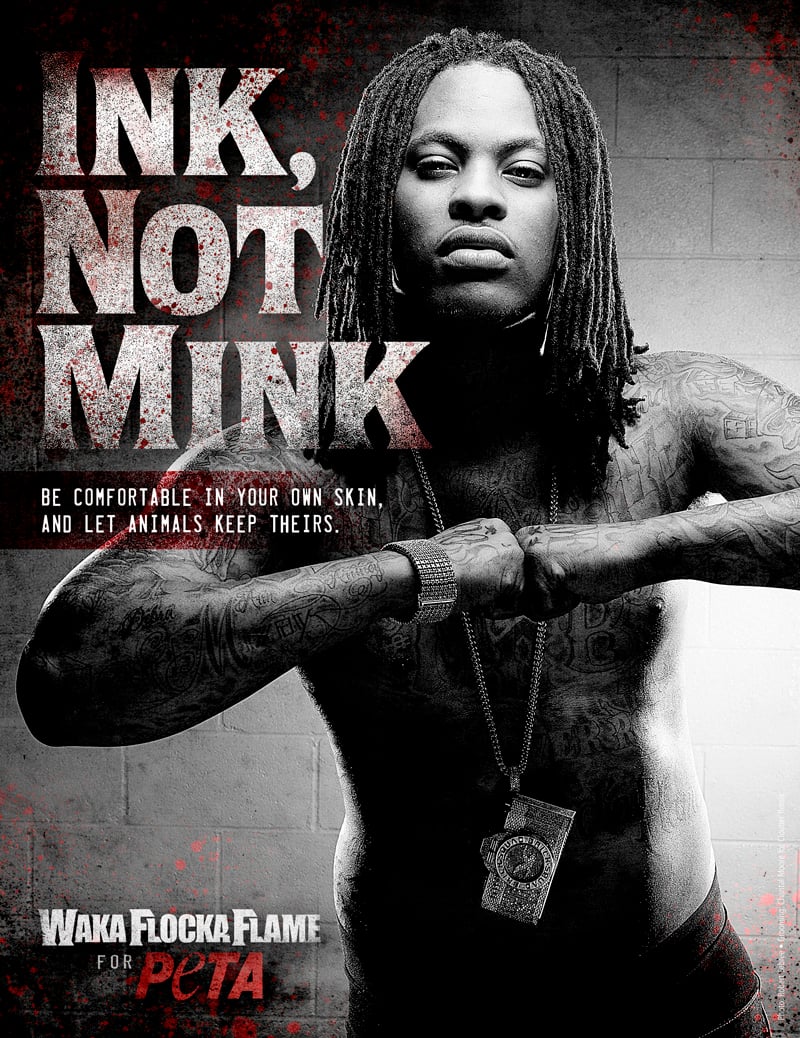 Waka urges the hip-hop community to "understand what you buy." The musician couldn't believe that animals killed for their fur are bludgeoned, electrocuted, and skinned alive—and that that includes dogs and cats. "I don't want nobody to … skin my little puppy," he said in an interview at the photo shoot. "Understand where that fox fur came from before you spend $1,000 … Someone got their head beat in and electrocuted."
Waka Flocka Flame also calls circuses "whack" and shuns red meat after seeing how cows are slaughtered. You can see the exclusive video from his photo shoot (spoiler alert: He does a PETA rap); catch his other ad, in which he wears nothing but ice; and enter to win an autographed copy of his rockin', flockin' CD, Flockaveli.
And of course, to be among his flock of fans, always flee from fur.
Written by Michelle Sherrow