PETA Germany has added to the mounting pressure against Volkswagen following the company's refusal to swear off all future tests on animals.
In a town-square demonstration in the city of Wolfsburg, home to Volkswagen's headquarters, protestors showed VW employees and potential customers exactly what the automaker paid experimenters to do to monkeys.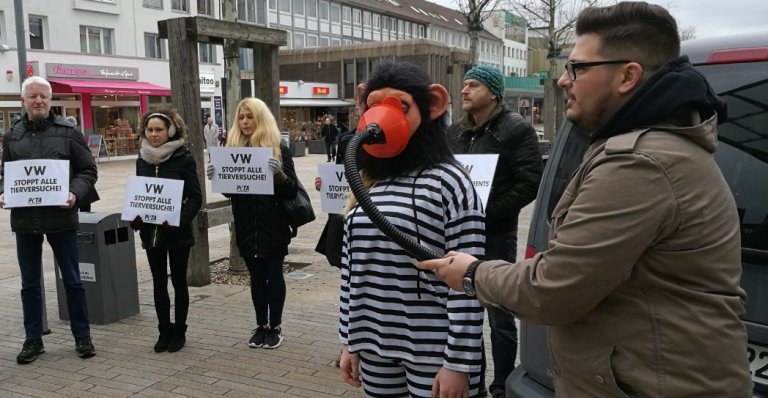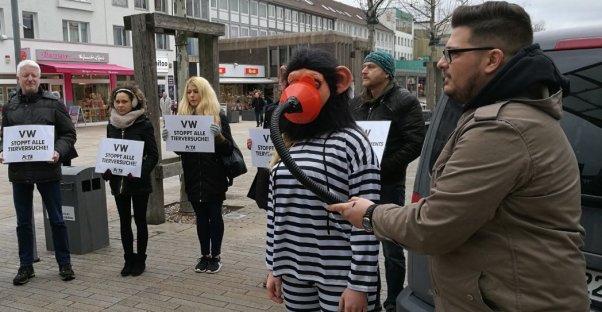 A "monkey" was forced to inhale car exhaust fumes, just as experimenters—hired by Volkswagen—forced macaque monkeys to do in a cruel experiment, the results of which were falsified by Volkswagen as part of its emissions-rigging scandal. At the conclusion of the experiment, a tube was thrust down the monkeys' windpipe so that experimenters could take tissue samples from their lungs. No one is discussing what eventually happened to the monkeys.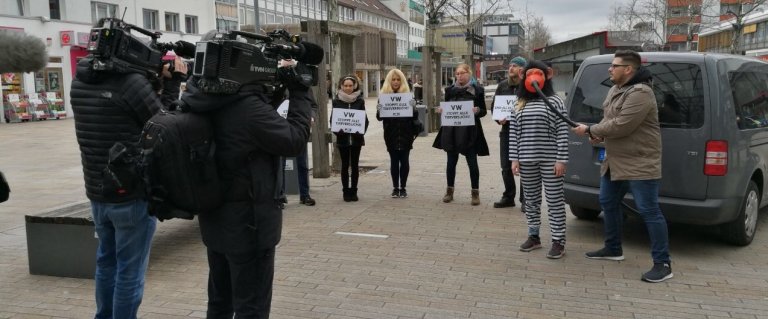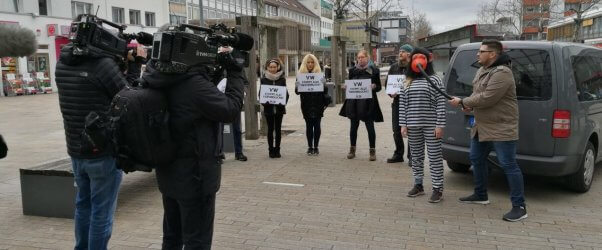 Volkswagen issued statements apologizing for the abusive and pointless tests. But when PETA asked the company to pledge never to conduct experiments on animals again, it refused.
If Volkswagen truly wants to clean up its image, it needs to eliminate experiments on animals along with rigged emissions tests.