A new bipartisan bill cosponsored by Virginia Sens. Jennifer Boysko (D-Fairfax) and Bill Stanley (R-Franklin) would protect dogs and cats from experiments not required by U.S. federal law or regulation. If enacted, it would also spare animals the terror of being packed and confined during long international transport to be used in experiments in other regions of the world, including in Japan and Taiwan, where animal protection laws and regulations are lax or nonexistent.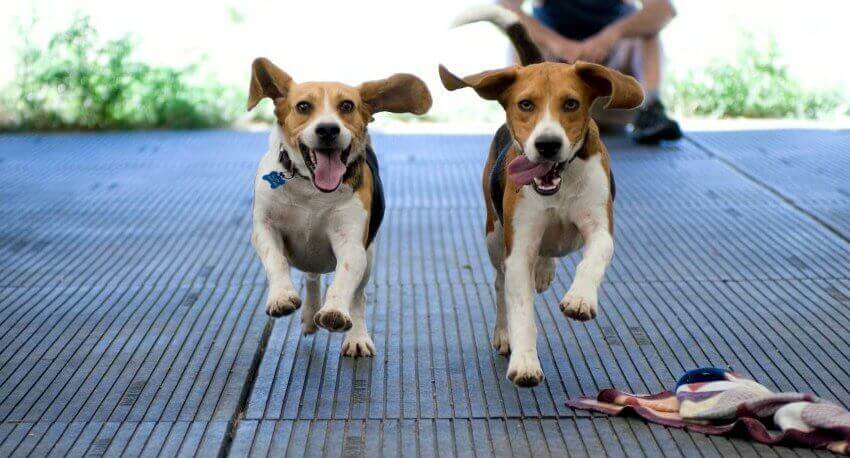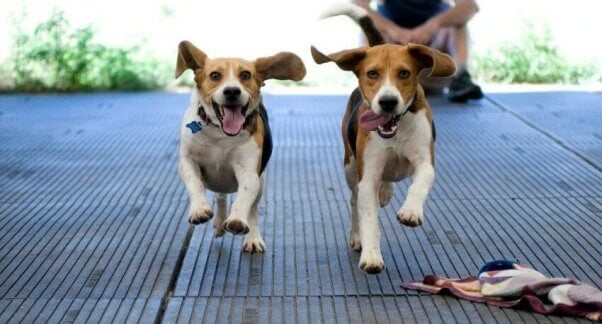 Senate Bill 669 would prohibit any person from breeding a dog or cat for the express purpose of producing offspring for use in research, experimentation, or testing that is not required by federal law or regulation or for sale to a manufacturer, an institution of higher learning, or a contract testing facility outside the U.S.
The bill—which is backed by PETA and has earned support from many other organizations— comes in the wake of PETA's release of disturbing U.S. Department of Agriculture (USDA) video footage taken at a facility in Cumberland, Virginia, that breeds beagles for experimentation. USDA inspectors found that sick and injured dogs were denied adequate veterinary care; that some dogs' nails were so long they curled under to touch the paw pad, were torn and bleeding, or were getting caught in the wire flooring; that dogs were held in unsafe enclosures; that waste dripped from upper-level enclosures into lower ones; several inches of fecal buildup under enclosures; and roaches, white and black mold, and insect larvae in the animal feed. As of the USDA's last federal inspection (in August 2019), the facility was warehousing 2,237 adult dogs, 2,558 puppies, and 58 cats.
"This bill would reduce the number of dogs and cats who are bred in Virginia solely to be used as test tubes and then killed," said PETA Senior Vice President Daphna Nachminovitch. "PETA thanks Sen. Boysko and Sen. Stanley for championing this compassionate legislation, which stands to make Virginia a more humane state for animals."
Dogs from the facility in Cumberland—currently owned by animal testing giant Envigo—have been used in painful and deadly tests, including one in which the corneas of their left eyes were wounded to the point of ulceration and another in which puppies were injected with steroids, killed, and dissected. Neither of these experiments was required by law.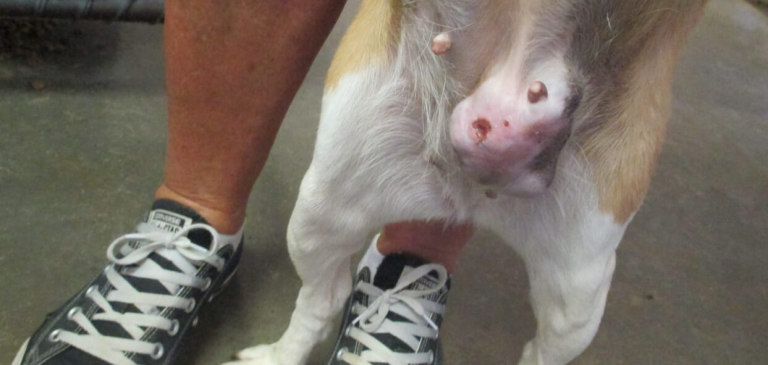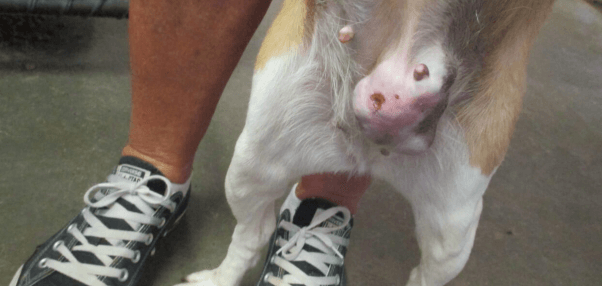 Take Action!
Virginia residents, please urge your state senators to support SB 669.
If you don't live in Virginia, you can still help dogs who are suffering at Envigo right now by urging the company's customers—including the U.S. Food and Drug Administration and the National Heart, Lung, and Blood Institute—to cut ties with it today.