Published by Elena Waldman and Evelyn Wagaman
If a game of Operation doesn't make you sweat, perhaps PETA's darker spin on the family classic will. In our version of the game, called Vivisection, a monkey, rather than the usual human Operation patient, lies on the operating table while gloved players use tweezers to extract items such as "useless data," "taxpayer dollars," and a "failed new drug" from his body.
If the satirical game seems shocking, wait until you see how it compares with video footage taken at laboratories in the U.S., where more than 109,000 monkeys are imprisoned every year:
It's a game Elisabeth Murray at the National Institutes of Health (NIH) might have played. To her, monkeys seem to be nothing more than pawns to be manipulated for her ends—worth little more than a stray die or playing card carelessly shoved under the sofa.
She straps them to an operating table and cuts into their skulls. She pumps their brains full of toxic acid. Then she locks them in an inescapable box and taunts them with plastic snakes and spiders so realistic that the monkeys jump and shake the bars of their cage in fear.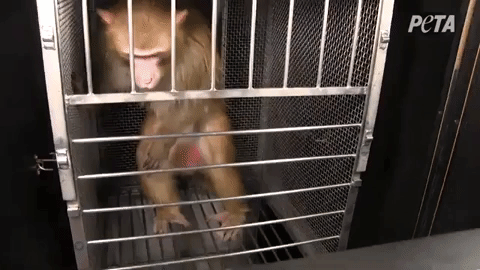 If this sounds like a sick game that a schoolyard bully might have conjured up, you're not far off the mark. In four decades of tests, Murray has ended monkeys' lives with no less abandon than if she were sinking her opponent's vessel in a game of Battleship. She's blown through taxpayer dollars—$50 million, in fact—like it's Monopoly money. And she hasn't produced a single cure or treatment for humans to show for it.
The state of play isn't any better at the seven national primate research centers (NPRC). While experimenters dream up their next curiosity-driven experiment like they're plotting moves in tic-tac-toe, caged monkeys spin in circles, pull out their own hair, and bite themselves in anguish and frustration. NIH pours hundreds of millions of dollars into these centers each year, even though six decades of fooling around with monkeys' lives haven't yielded the promised vaccines for HIV, malaria, or tuberculosis.
Monkeys, human patients, and U.S. taxpayers are the losers as long as twisted experiments on animals continue—yet experimenters, looking to stuff their wallets, keep playing.
Experiments on other animals are inhumane, costly, and ineffective. NIH squanders nearly half its annual budget on animal experiments—$19.5 billion in 2020—even though 95% of new drugs that test safe and effective in animals fail in human clinical trials and 90% of basic research, most of it involving animals, fails to lead to treatments for humans.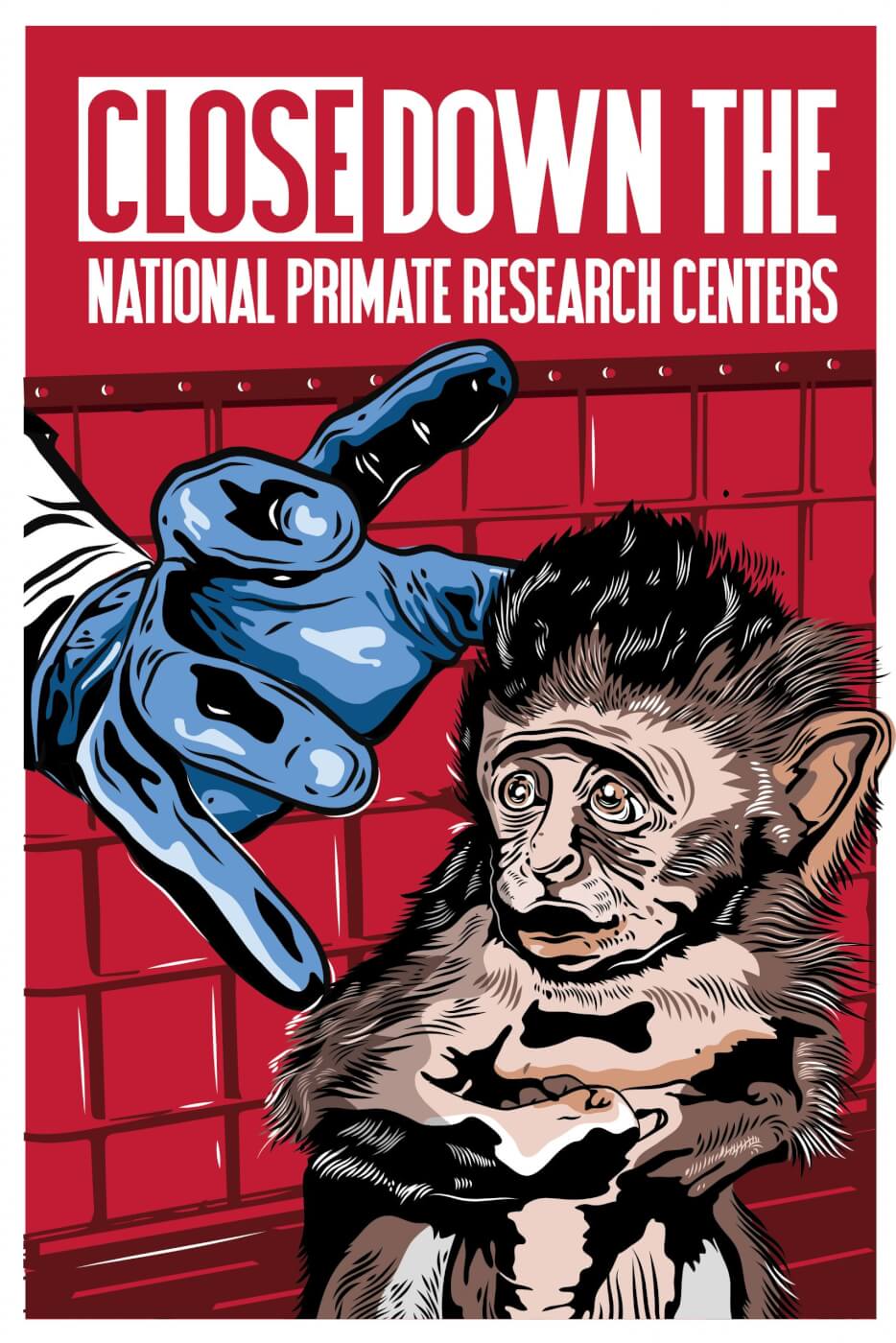 Experimenting on Animals Isn't a Game—Take Action Now!
For experimenters, vivisection may be no more serious than a round of Yahtzee or Jenga. For monkeys, it's their entire lives. PETA's Operation-inspired spin-off won't really be hitting store shelves anytime soon, but the real-life horror that it evokes continues—and so do our efforts to end it. Join us in calling on NIH to stop playing around and shut down the NPRCs: