Yesterday, a California court of appeal ruled in PETA's favor that Monterey Zoo had failed to establish that its use of canes as stand-ins for bullhooks (weapons that resemble a fireplace poker with a sharp hook on one end) to poke, prod, and control elephants somehow arises from activity protected by the First Amendment. The ruling means that PETA can now move forward with its lawsuit alleging that the zoo has engaged in unlawful business practices by using the canes as weapons in violation of California's ban on bullhooks and other devices "designed to inflict pain for the purpose of training or controlling the behavior of an elephant."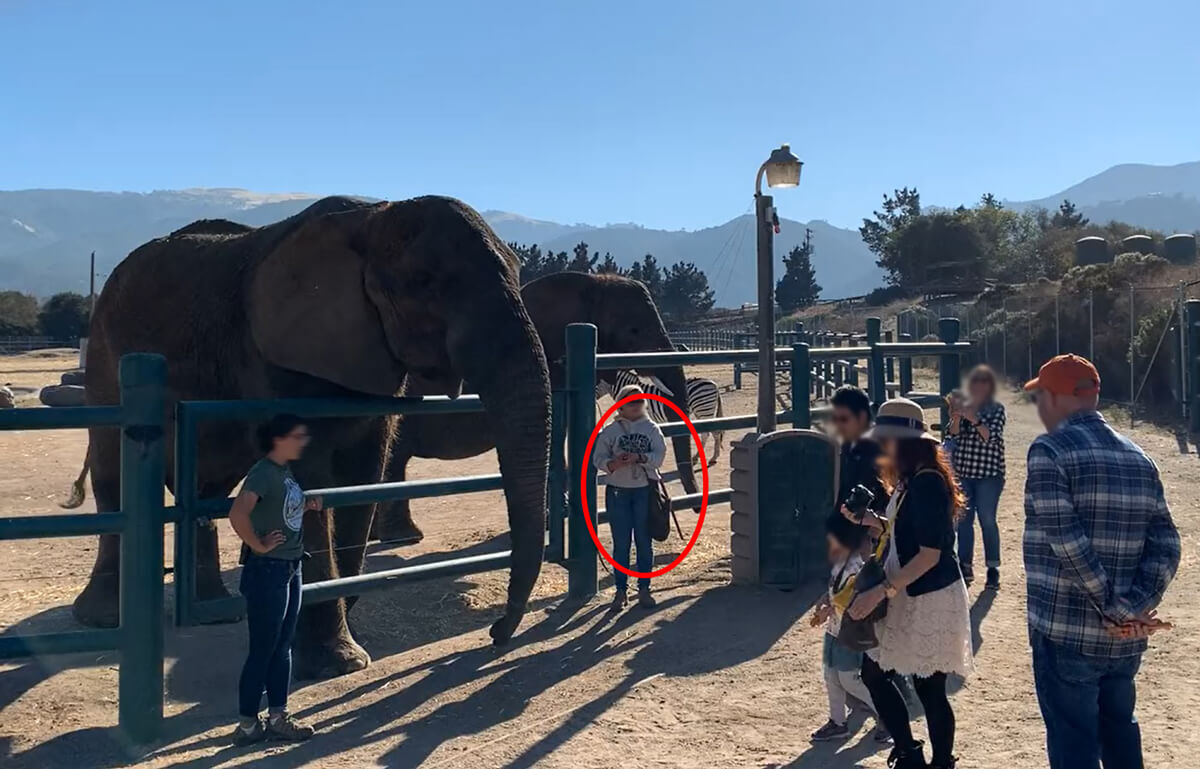 PETA's suit also alleges that Monterey Zoo has violated California's worker protection laws by controlling elephants via old, circus-style "free contact," in which handlers share the same unrestricted space with elephants and use domination, force, and punishment to make them obey. This victory also means that the zoo is no longer entitled to collect its attorneys' fees and costs from PETA—instead, it now has to pay our costs on appeal.
"For years, workers at Monterey Zoo have physically and mentally tormented elephants by using weapons on them in apparent defiance of state law. No other zoo in California still resorts to dangerous direct contact with elephants, and PETA can now proceed in its lawsuit to compel the facility to end its use of these cruel practices."

—PETA Foundation General Counsel Caitlin Hawks
Elephants held at Monterey Zoo have died under questionable circumstances, including one who was euthanized after being unable to stand due to a painful joint condition and another whose death was hidden from the public but whose necropsy revealed that she had ingested a large amount of sand that blocked and ruptured her large intestine, eventually causing blood poisoning. The facility has temporarily transferred Butch, the sole remaining elephant it used for pricy public encounters and photo ops, to another facility but intends to bring him back—along with additional elephants.
Urge Monterey Zoo to Close Its Elephant Exhibit
Elephants in their natural homes roam immense habitats, cool off in mud wallows, and knock down trees and strip their bark. They live in close-knit families and have vast, complex social networks. They nurture their young and mourn their dead.
Just like humans, elephants deserve to live free from exploitation, and we must reject the cruel, speciesist idea that we're entitled to use them for entertainment. Monterey Zoo should never gamble with another elephant's life or hold elephants captive.