After learning from PETA that down is often obtained from birds who have their feathers yanked out of their bodies while they are still alive or have tubes rammed down their throats to be unnaturally fattened in the production of foie gras and who all suffer violent and painful deaths, The Coleman Company, Inc., became the first outdoor retailer to switch to selling only synthetic sleeping bags and jackets.
In recognition of this compassionate decision, PETA will present Coleman CEO Robert Marcovitch with a Proggy Award ("Proggy" stands for "progress") for Leadership in Retail at the company's headquarters in Golden, Colorado.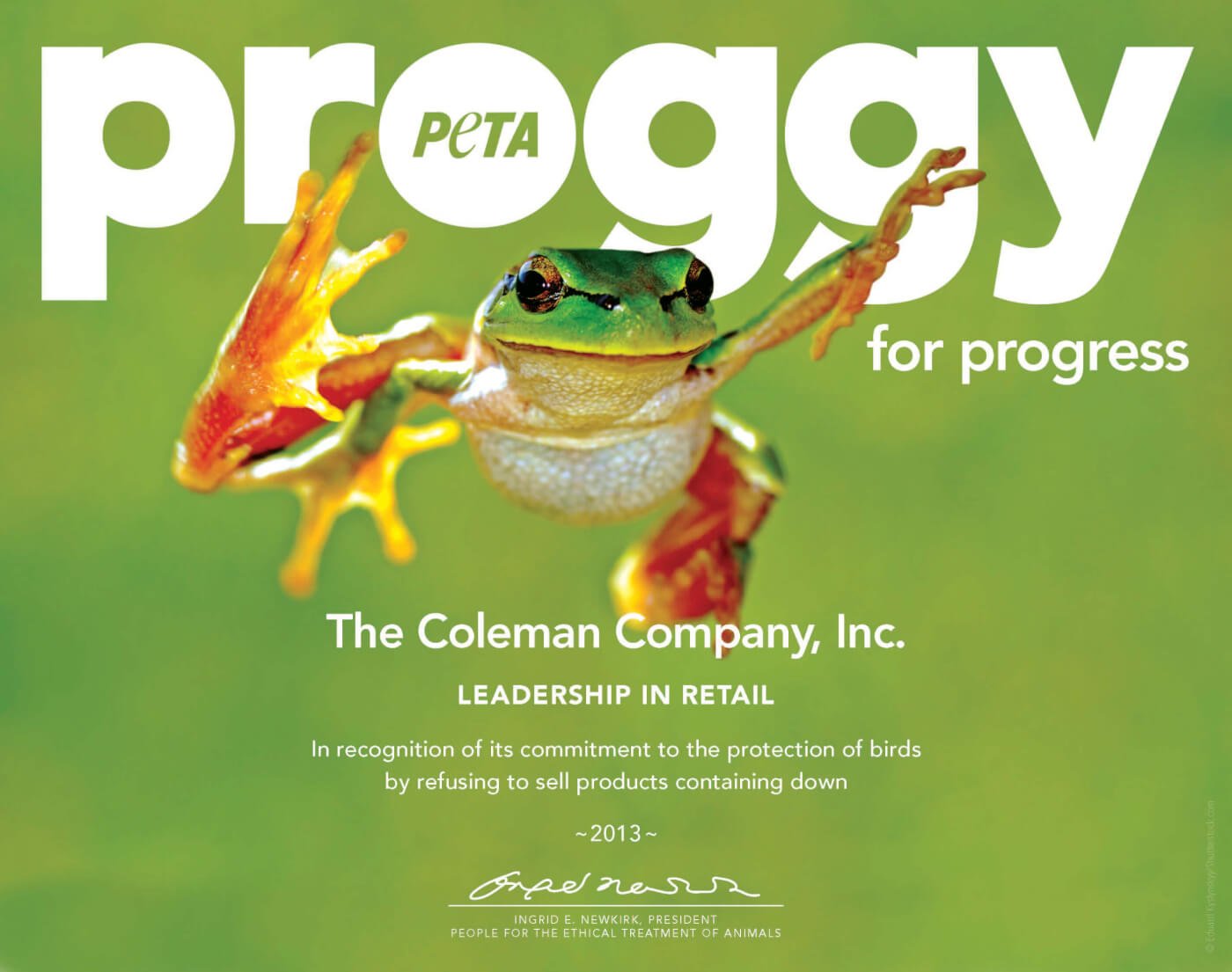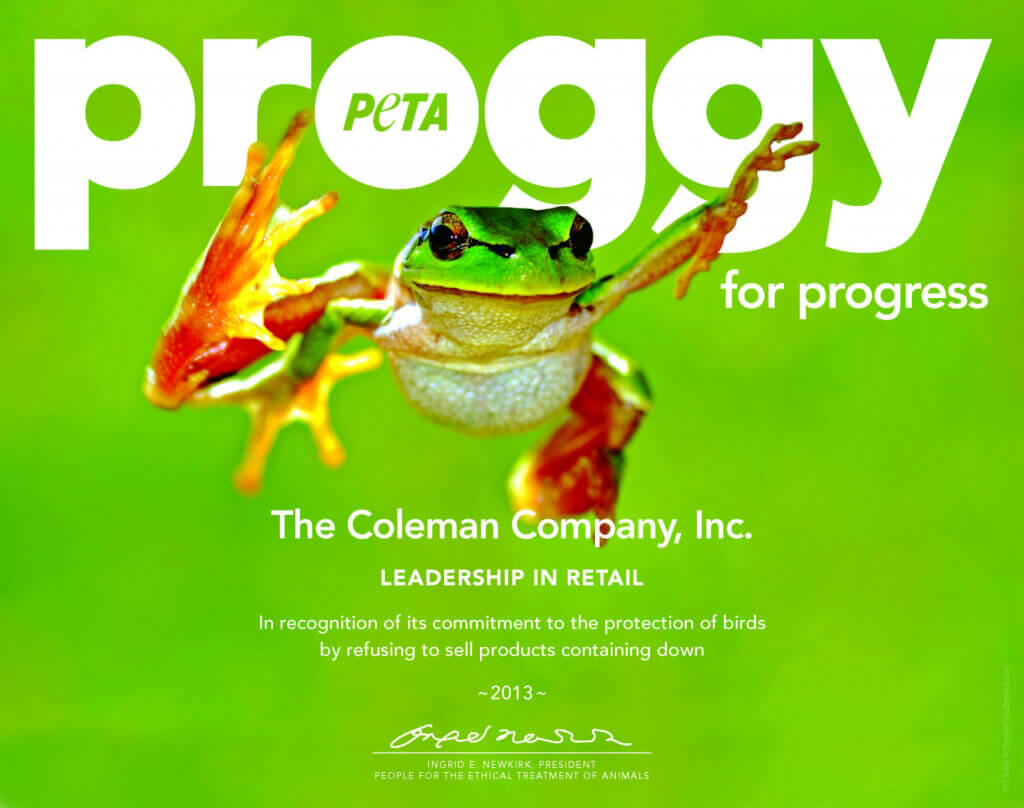 Coleman's decision should go over well with its consumers, according to a poll of outdoor enthusiasts that PETA recently commissioned, which revealed that the vast majority—80 percent—are happy to choose products with synthetic insulation over duck or goose down and would shop at stores that don't sell down products. That number rose to 88 percent after respondents were informed that down is sometimes obtained from birds who are force-fed for foie gras (a process in which feeding tubes are rammed down birds' throats several times a day until their livers swell to as much as 10 times their normal size), in addition to the birds who are held down and have their feathers ripped out while they are still alive.
Modern synthetic materials such as those sold at Coleman are light, packable, and machine-washable, and they keep their insulating power even when wet. And they are animal-friendly! When shopping for your next insulated jacket or sleeping bag, check labels for synthetic, down alternative, polyester fill, or high-tech fabrics such as PrimaLoft® and Thinsulate™. For more information, see PETA's new video exposé narrated by Alicia Silverstone.