Do you have a bunny pal? New research from the University of Bristol's School of Veterinary Sciences suggests that companion rabbits' needs are not usually being met.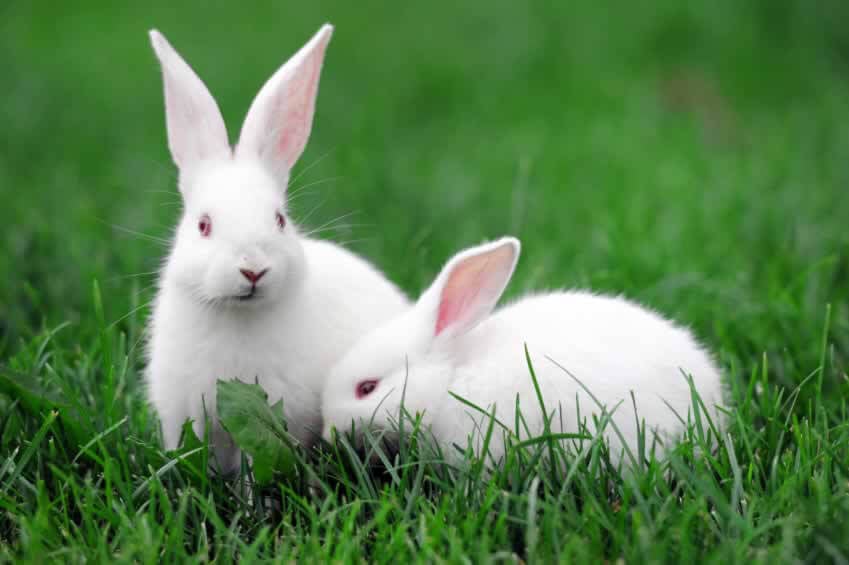 © iStock.com/PhotoTalk
When researchers surveyed 1,254 people with rabbit companions, they found that many bunnies are either stressed out by personality conflicts with other rabbits or housed alone, preventing them from socializing with other rabbits at all. Many seemed skittish or fearful of loud noises, and others suffered from dental, ear, or eye problems. Some rabbits weren't as "hoppy" as they should be, either, because they didn't have the opportunity to exercise when they're naturally most active—in the early mornings and evenings.
Rabbits require just as much attention as dogs and cats do. While most rabbits enjoy the companionship of a bunny buddy, not all rabbits get along. So if you have a single bunny, consider taking him or her with you to a shelter or rescue to meet some adoptable bunnies—that way, you can be sure to end up with a compatible couple. Rabbits also require specific foods, a large bunny-proofed space (such as a room) equipped with a litterbox, stimulating activities and new things to explore, safe places to hide and sleep, and a veterinarian who is knowledgeable about rabbit health.