While devastating fires have killed over a billion animals in Australia, Versace has implemented a policy against the use of skin from kangaroos—the country's national animal. But continuing to sell other exotic-animal skins is a textbook example of speciesism.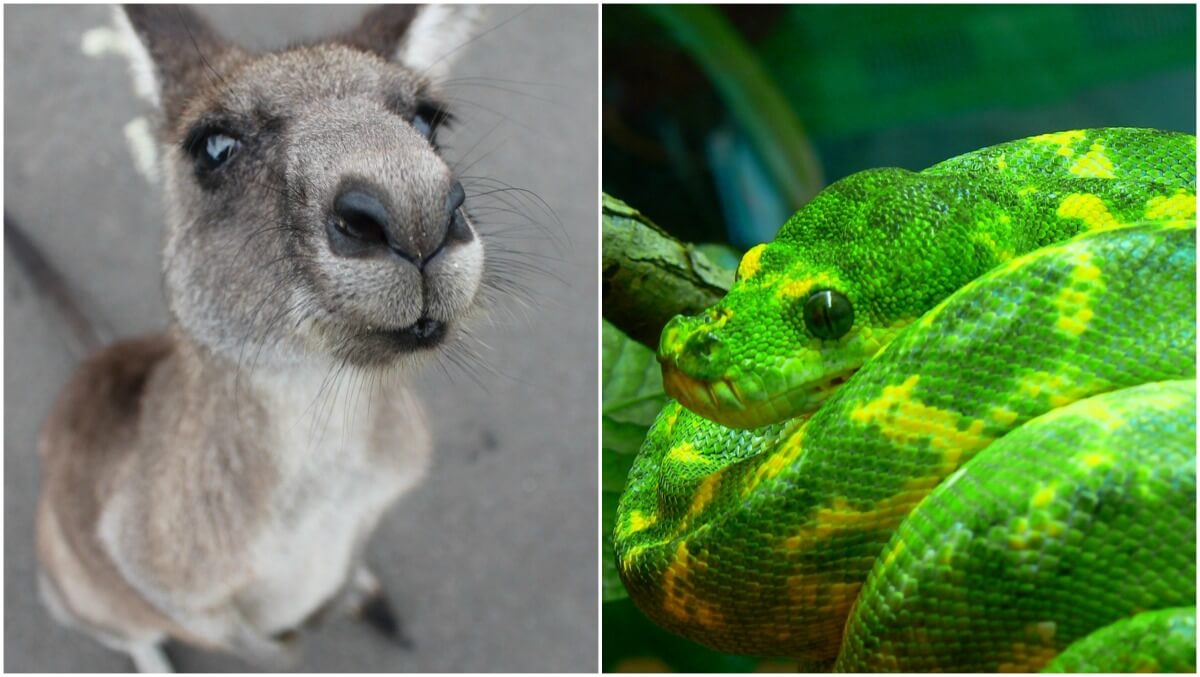 The Italian-based company quietly stopped using kangaroo skin in 2019 after pressure from PETA and other animal advocates. Italian brands are notorious for using kangaroo fur and skin in everything from high fashion to soccer cleats. Some 2.3 million kangaroos are reportedly killed every year for their skin.
With graphic photos of charred kangaroos and reports that habitats have been decimated by recent bushfires, more people are demanding an end to kangaroo slaughter. We're happy Versace made this compassionate move well before this ecological nightmare ravaged Australia.
PETA has thanked the company—and also challenged it to join Chanel, H&M, Diane von Furstenberg, Victoria Beckham, and other brands in banning all exotic skins.
We know Versace can do more for animals. We've seen it done.
Way back in the 1990s—when PETA began targeting Versace for its use of fur—no one would have imagined that the company would go fur-free. But after years of runway disruptions, ads, action alerts to our supporters, and meetings with the label, Versace banned fur in 2018. Chief Creative Officer Donatella Versace told The Economist's 1843 magazine that she didn't want to kill animals for fashion, saying, "It doesn't feel right."
https://twitter.com/peta/status/973967357684191233
But the company still uses an array of animal parts, including skin from crocodiles, pythons, and lizards. Versace must live up to its word and stop making money off dead animals.
Whether they're a kangaroo or a crocodile, no animal wants to die for fashion. 
Before designers get their hands on exotic skins, snakes are commonly nailed to trees and their bodies are cut open from one end to the other. They're then discarded, but because of these animals' slow metabolism, it can take hours for them to die. Lizards are often decapitated, and some writhe in agony as their skin is torn off.
A PETA investigator found that alligators were kept in fetid water inside dank, dark sheds before their necks were hacked open and metal rods were shoved into their heads in an attempt to scramble their brains, often while they were fully conscious.
Every single animal worn for fashion was an individual who wanted to live. They suffered day in and day out until they were horrifically slaughtered. If people could feel their fear or see how they were killed, everyone would wear only vegan materials.
Demand That Brands Stop Killing Animals for Fashion
While Versace does some much-needed self-reflection, let's help prevent countless animals from being slaughtered by pushing other brands to ban exotic skins. Click on the link below to urge Hermès and Prada to remove ostrich and other exotic skins from their collections.