Following a PETA complaint, a Vermont slaughterhouse has been charged with six counts of violating the state's "humane slaughter" laws.
In May, PETA contacted Windsor County State's Attorney David Cahill and asked him to investigate Vermont Packinghouse after damning U.S. Department of Agriculture (USDA) reports showed that workers failed to restrain and stun pigs and cattle properly on the first attempt—causing them to cry out and walk around after being shot in the head. Now, Vermont's Agency of Agriculture Food & Markets has charged the slaughterhouse with six counts of violating the state's "humane slaughter" laws and slapped it with a $1,500 fine. It has 15 days from receiving the notice to appeal.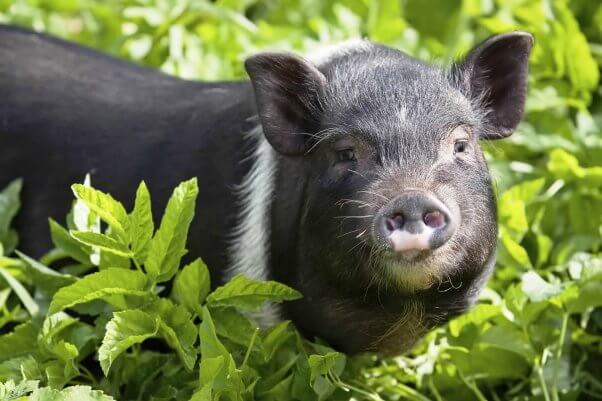 © iStock.com/Edoma
One of the charges stems from an incident in which workers improperly restrained a pig and used a shotgun to blast a 2-inch-deep hole in the animal's face. The screaming, wounded pig escaped the stun box, ran onto the kill floor, and wasn't stunned for nine additional minutes. PETA pointed out to the state's attorney that this and similar incidents appear to violate not only Vermont's cruelty statute, which prohibits torturing and mutilating animals, but also the Humane Slaughter of Livestock statute. USDA documents show that the agency has suspended operations at Vermont Packinghouse four times in less than a year for violations of slaughter regulations.
Even in the best-regulated slaughterhouses, workers are violently killing sensitive, intelligent animals who endured miserable, short lives and were denied everything natural and important to them. There's no good day in a slaughterhouse, and there's no such thing as "humane meat."
Want to stop supporting slaughterhouses?