After learning from PETA that elephants who are forced to give rides at tourist attractions are often forcibly separated from their mothers, immobilized with tightly bound ropes, and gouged with nails or other sharp objects, Boston-based travel agency Vantage Deluxe World Travel made the compassionate and business-savvy decision to remove all elephant rides from its tour itineraries and commit to not offering them in the future.
"Vantage joins dozens of other travel companies in agreeing to reject tourist traps that imprison highly intelligent, social elephants and force them to give rides," says PETA Foundation Associate Director of Captive Animal Law Enforcement Rachel Mathews. "PETA urges kind tourists to steer clear of all captive-elephant attractions and to use travel agencies that have pledged to do the same."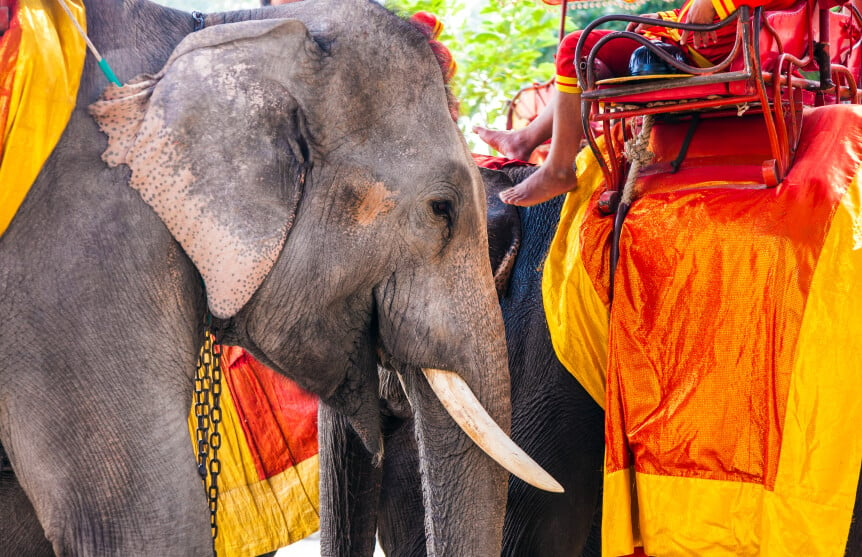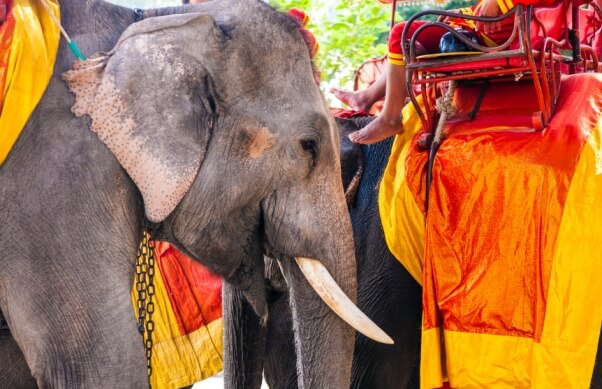 © iStock.com/Meinzahn
In Southeast Asia, roughly half of elephants die during the grueling training, and those who survive spend the rest of their lives in servitude, lugging tourists around or performing tricks under the threat of being beaten with bullhooks (weapons that resemble fireplace pokers with a metal hook on one end) or other sharp objects. Elephant attractions are also dangerous to humans. More than a dozen tourists have been killed in the past 15 years by elephants who have lashed out in Thailand, and tuberculosis—a deadly disease that is transmissible from animals to humans—has been documented in captive Asian and African elephants.
The travel agency will receive a box of delicious elephant-shaped vegan chocolates from PETA and joins Alexander+Roberts, Collette, Costco Travel, Tauck, TripAdvisor, and others in agreeing not to offer elephant rides.