Update: Just weeks after PETA filed our lawsuit against the agency, the U.S. Department of Agriculture published in the Federal Register our petition for improved standards for facilities that house captive bears and is now seeking comments from the public. Please express your support for bears by submitting a comment here.
Originally posted on October 23, 2013:
Back in medieval times, people would go to the Tower of London to gawk at the menagerie of bears, big cats, and other wild animals caged there. It seems bizarre to house animals in a castle dungeon, but surely such cruelty is a thing of the past, right? Shockingly, bears are still being housed in similar dungeon-like conditions right here and now—and the U.S. Department of Agriculture (USDA) is dragging its heels about bringing zoos out of the Dark Ages. So PETA has filed a lawsuit in an attempt to force the agency to act.
Life encased in concrete at Cherokee Bear Zoo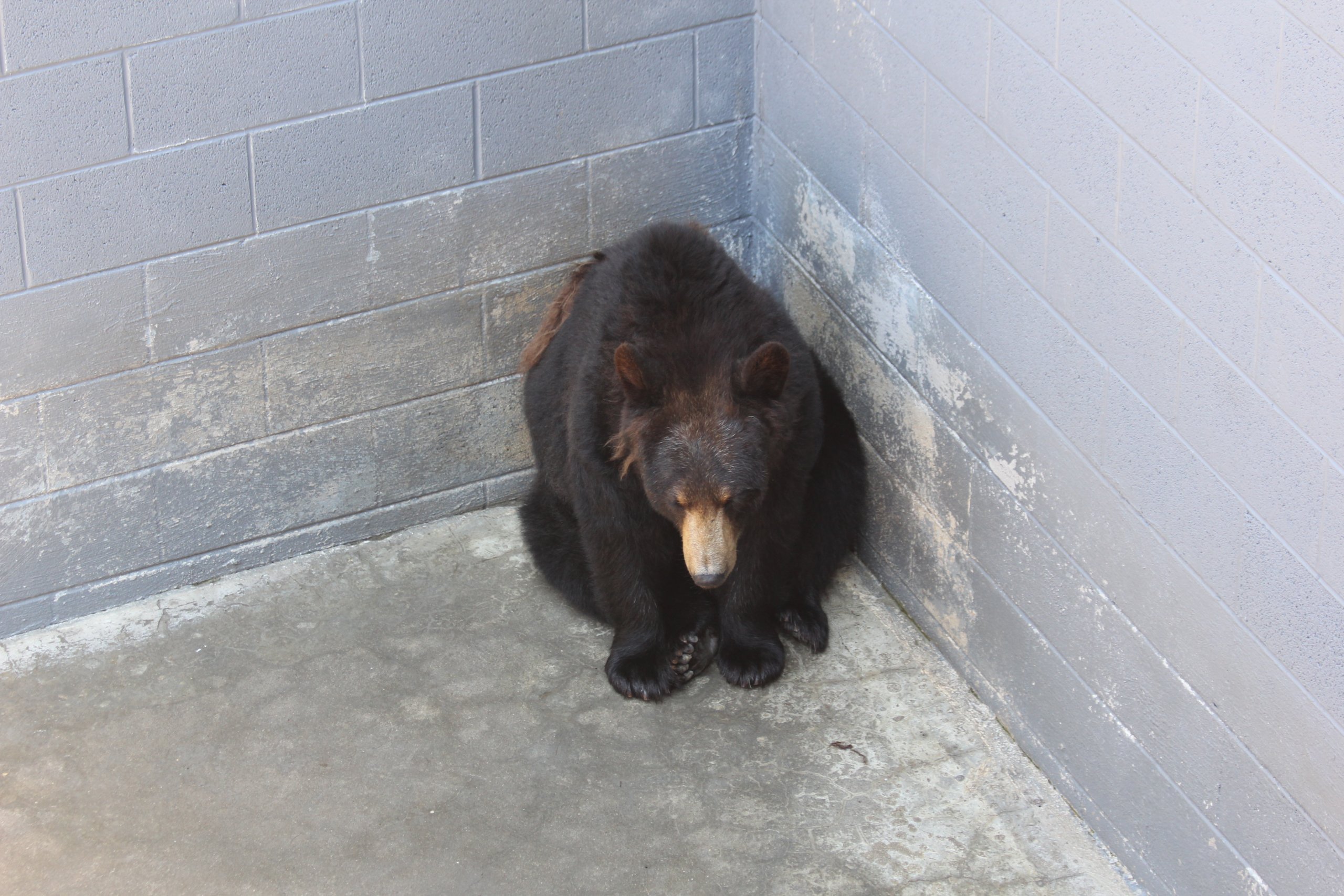 More than a year ago, PETA submitted a formal petition to the USDA urging the agency to create specific standards for housing bears in captivity in light of the fact that hundreds of bears are currently being caged in appalling conditions at roadside zoos and other substandard facilities all over the country.
Experts now recognize that bears, who can live for several decades and naturally have home ranges of hundreds of miles, are extremely intelligent and have complex needs. In a study of 33 species in captivity, bears displayed the highest frequency of stereotypic behavior such as pacing, a common indication of captivity-induced mental illness.
A grizzly begs—for freedom?—at Black Forest Bear Park in Georgia.

Despite recognizing that its standards must keep pace with the latest scientific knowledge in order to best meet the intent of the Animal Welfare Act (AWA), the USDA has completely ignored PETA's 65-page petition, which includes specific recommendations for fulfilling bears' basic needs, such as providing nesting, foraging, and denning opportunities and pools for bathing, as well as space requirements.
That's why PETA filed a lawsuit charging the agency with violating the Administrative Procedure Act, which requires that the USDA respond to a petition like ours "within a reasonable time." We think more than a year is long enough for the bears to wait.
What You Can Do
Please join PETA in urging the USDA not to waste any more time in formulating bear-specific standards to be added to the AWA.