July 27, 2017 update:  The U.S. Department of Agriculture (USDA) will revoke the Animal Welfare Act (AWA) exhibitor license of Summer Wind Farms Sanctuary, where a PETA eyewitness exposé revealed chronic neglect. The USDA has ordered the Brown City roadside zoo to sell or donate most of the animals there to other facilities, and if Summer Wind Farms does not do so by September 30, it will face a fine of $25,000.
"After years of appalling neglect and apparent indifference to animals' suffering, Summer Wind Farms must face the music," says PETA Foundation Director of Captive Animal Law Enforcement Brittany Peet. "This is a tremendous victory for the animals who have been denied basic necessities for so long, and PETA stands ready to help find reputable sanctuary homes for them."
Two tigers have already been moved to a true sanctuary after appearing in PETA's exposé: 2-year-old Daisy, who suffered from a condition that affected her balance and reportedly caused seizures and vision loss, and Mohan, who suffered from painful degenerative joint disease, are now both receiving adequate veterinary care at an accredited sanctuary.
The license revocation comes after Summer Wind Farms racked up more than 200 AWA violations in just three years. Past USDA inspection reports stated that the roadside zoo had a "culture of indifference" that amounted to "animal cruelty" and put "all animals at the facility in danger."
PETA will continue to push for the release to reputable facilities of the animals who may remain at Summer Wind Farms: a coyote, two bears, and two social primates who have been confined alone.
Originally posted June 30, 2017:
Michigan roadside zoo Summer Wind Farms has proved time and time again that it's simply clueless when it comes to animals. But in just one week after PETA alerted federal authorities about the roadside zoo's failures to provide adequate veterinary care, two tigers were placed in an accredited sanctuary!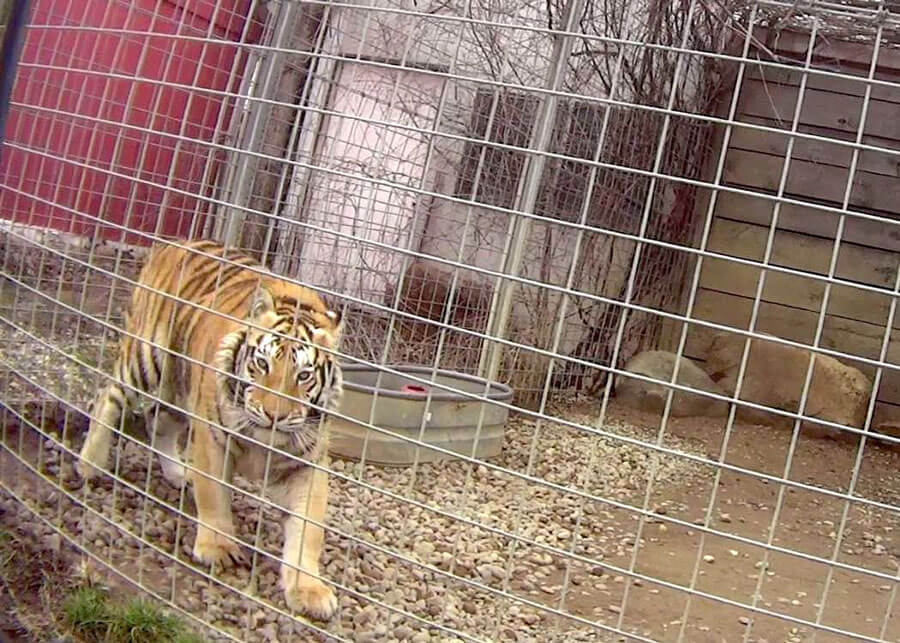 Relief has finally come for Daisy and Mohan, who set foot in their new home at The Wildcat Sanctuary. PETA contacted the U.S. Department of Agriculture (USDA) after Summer Wind Farms failed to provide appropriate veterinary care for one tiger's painful degenerative joint disease and another's ataxia, which caused her to stumble and fall. She also reportedly suffered from impaired vision and seizures.
Thanks to action by the USDA, these tigers have a new lease on life at an accredited sanctuary, complete with the veterinary care that they've sorely needed.
Please urge Summer Wind Farms to put ALL animals first by retiring them to reputable sanctuaries where they can receive the space and veterinary care that they need!