Nosey is an elephant held captive by notorious exhibitor Hugo Liebel, who uses her for rides and shows across the country. Unbeknownst to some venues that book them to appear at events, Liebel has been cited by the U.S. Department of Agriculture for nearly 200 animal-welfare violations. That's why we work hard to keep track of where the elephant is headed and to appeal to city officials and venue operators in attempts to keep her out of their towns. Now, after an appeal from PETA, one more company—Tractor Supply Company—has taken steps to ensure that she won't suffer on its property.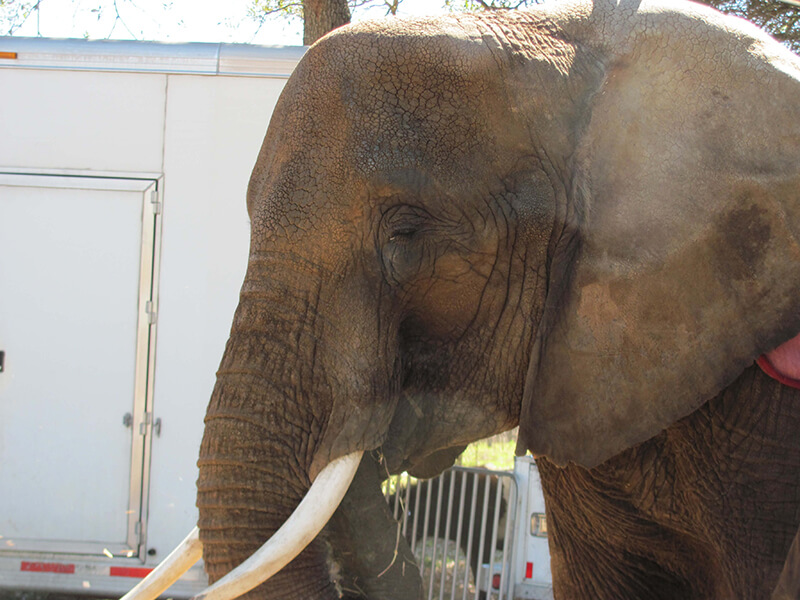 After Nosey was spotted outside two Tractor Supply Company store locations in Mansfield and Findlay, Ohio, recently, PETA sent a letter to the company to inform it of Liebel's long history of failing to meet minimal federal Animal Welfare Act care standards and of her prolonged suffering. The company quickly responded to let us know that it had informed all store locations that Liebel's exploitation of Nosey is banned from their parking lots in the future.
Venues all over the country—in Arkansas, Florida, Illinois, Indiana, Michigan, Oklahoma, and Texas—have canceled scheduled performances by Nosey or agreed never to allow her to be exploited on their properties again.
We'll Keep Fighting Until Nosey Is Finally Retired to a Reputable Sanctuary
Victories like these come as a result of e-mails, calls, and social media posts from compassionate people who let event organizers know that cruelty is not entertainment. When these events are canceled, they provide Nosey with the rest that she so desperately needs.
While this latest news is certainly welcome, there's still work to be done until the day Nosey is retired to a reputable sanctuary. A veterinarian and elephant expert previously said of her,
"This is the worst, most prolonged, documented example of an uncorrected case of suffering and abuse in an elephant I have ever reviewed."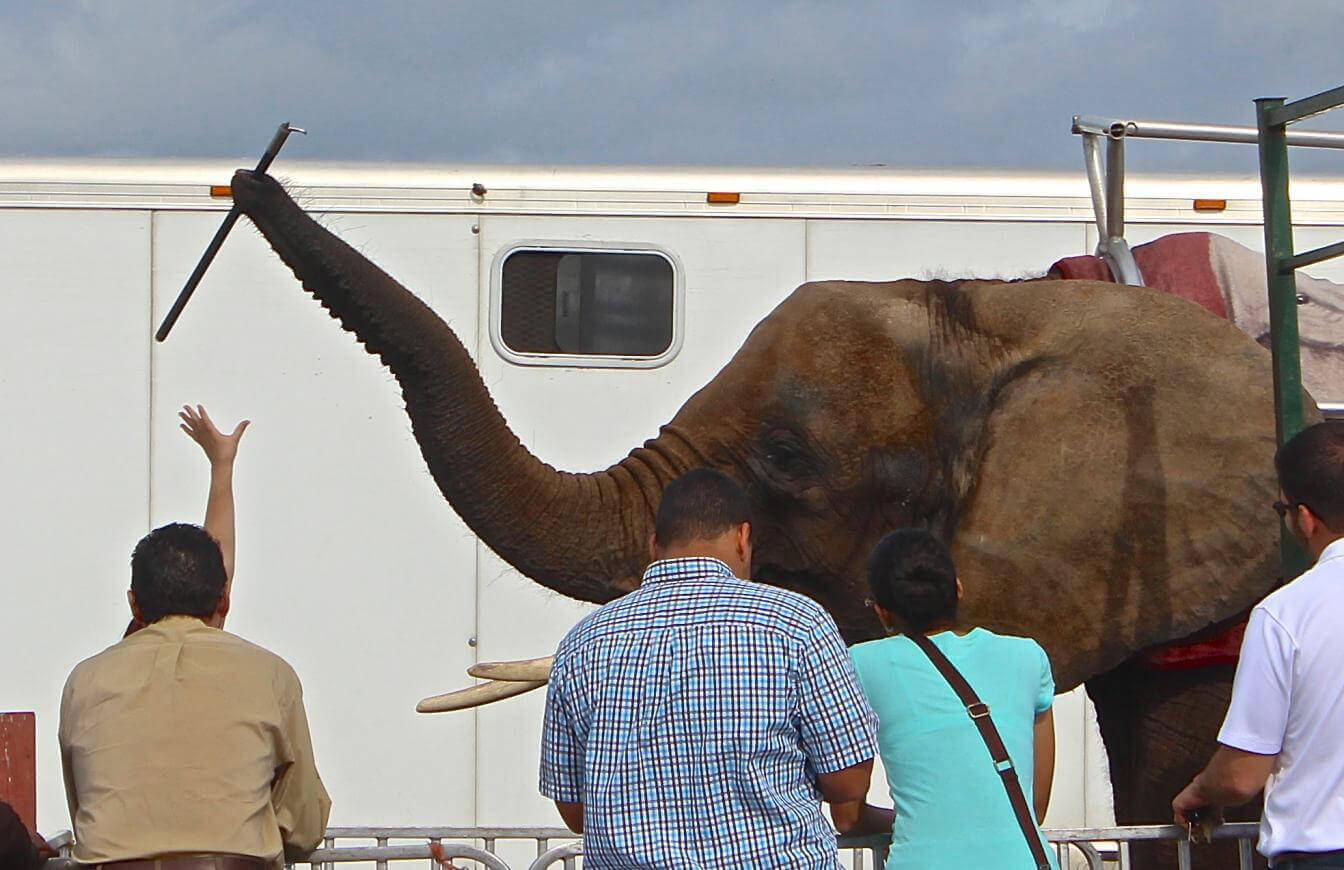 Please join us in our continuing effort to track and help Nosey.
For more ways to speak up for Nosey, click here.