If "fantasy football" for you means a stadium where healthy foods are more abundant than foam fingers, check out this year's ranking of the top five most vegetarian-friendly stadiums in the NFL.
Scoring honorable mentions are the San Diego Chargers' Qualcomm Stadium, the Seattle Seahawks' CenturyLink Field, the San Francisco 49ers' Candlestick Park, and the Detroit Lions' Ford Field.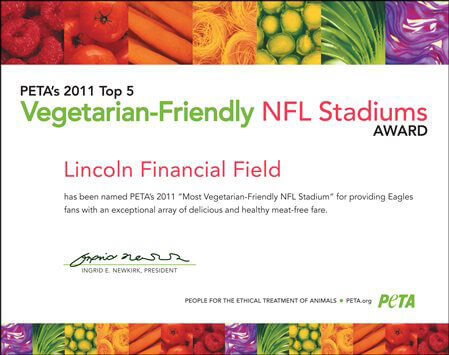 Football fans don't have to leave their health to a last-minute Hail Mary. They can start and finish strong with foods that don't cause unnecessary roughness to their bodies or to animals and that taste so good that fans won't care if they get fined for excessive celebration.
Written by Michelle Sherrow