Meet Hank, Dale, and Bill, who have just arrived at the Sam Simon Center—PETA's Norfolk, Virginia, headquarters. Together, these three weigh less than your favorite vegan burger, but they're packed with personality.
Despite the interest of the cats who live at the Sam Simon Center, we won't be keeping the three rodents on our fourth floor—so we're in search of great new digs where Hank, Dale, and Bill can soak up all you have to offer.
Meet the Charming Trio
Hank, a Syrian hamster, could be mistaken for a newborn opossum. He enjoys cucumber slices, lounging in his loft, and remodeling his space by placing his chew sticks just so. He will ask for your patient hand as you two develop your friendship and he lets you handle him.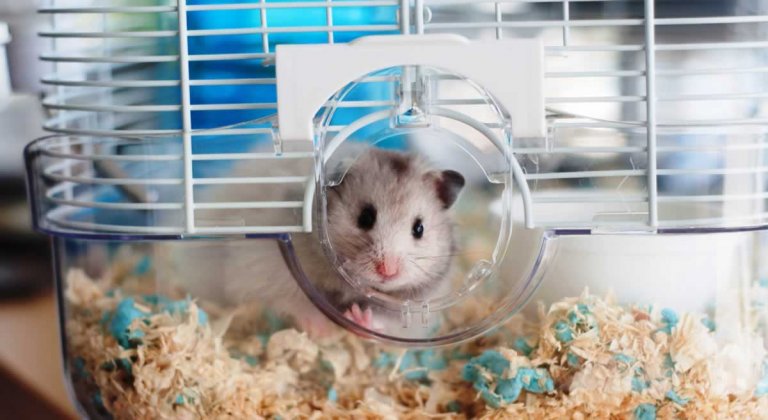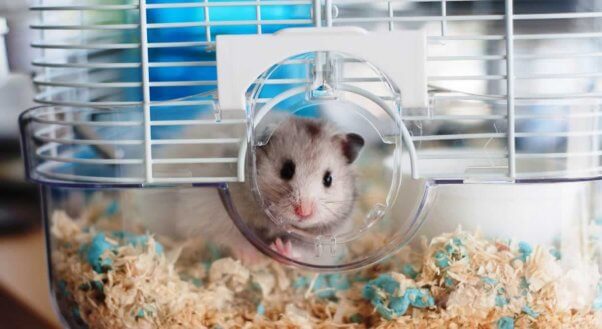 Dale, a mouse, is also a big fan of stretching out in his loft and building nests of shredded paper. He's apparently getting in shape for some kind of race, as he's been logging miles on his wheel. He's very curious and content to walk about on your hands.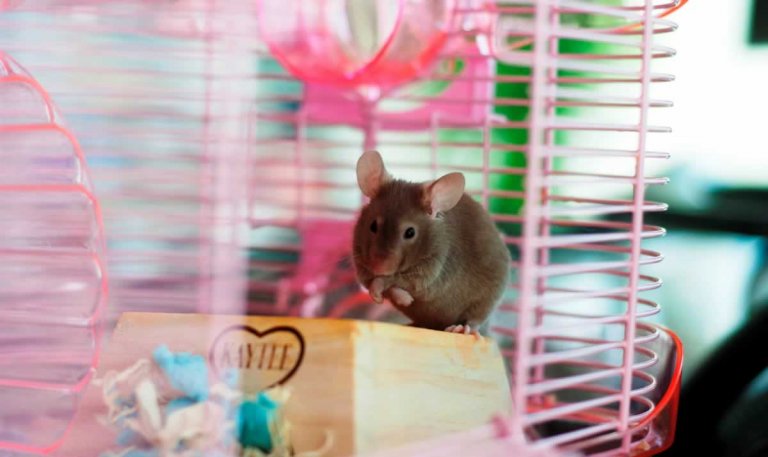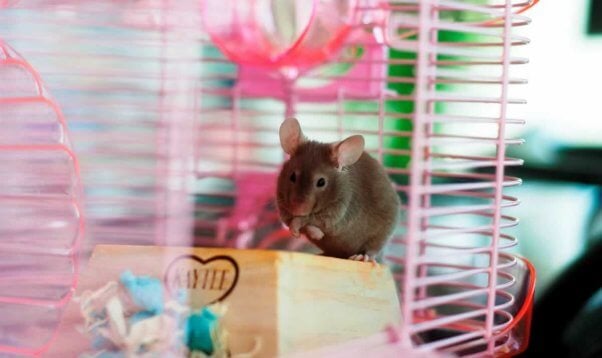 Our second mouse friend, Bill, has recovered from a blueberry-sized wound that his previous owner ignored. He's missing just a small patch of his coat, but he's also crushing that wheel of his.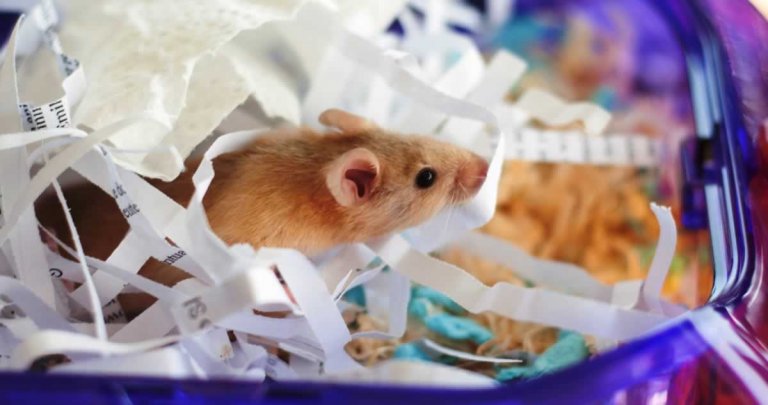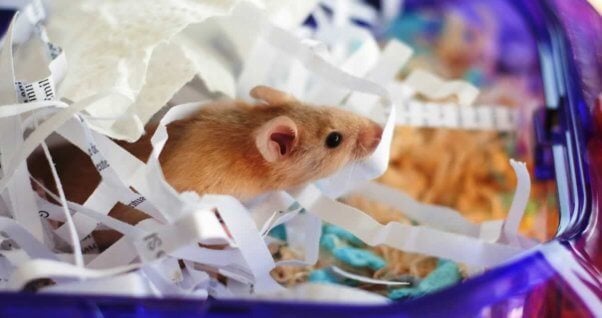 If you or anyone you know might be interested in adopting any or all the members of this trinity of rodent joy, please click the button below for more info.