Some 58,000 stray dogs have been shot dead in Baghdad over the past three months, and people around the world are outraged. No animal deserves to be killed simply for the "crime" of not having a home
But while we shake our heads in disgust over what's happening overseas, frustrated that we can't do anything there, we can do something equally important, totally relevant, and incredibly helpful right here. Here in the U.S., right in our backyard, many more dogs and cats are being killed—and not always humanely—because people are still buying animals from pet stores and breeders while open-admission animal shelters overflow and "no-kill" shelters slam their doors in animals' faces.
So what can we do? If you haven't already done so, please pledge today—right now—to help get dogs and cats who belong to your friends, family, or people in an impoverished area of your city fixed. You can help by educating, persuading, and even—bless you—donating to no- to low-cost spay/neuter facilities such as PETA's SNIP and ABC clinics. In June alone, PETA's clinics sterilized a record 1,011 animals, preventing hundreds of thousands of animals from ever having to compete for homes. Here are some of our happy clients:
Jewels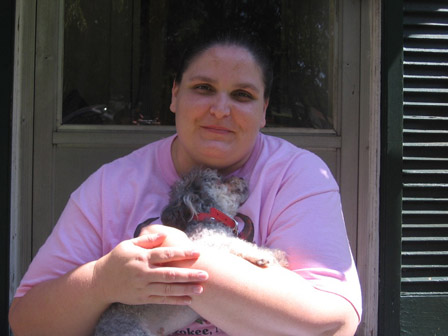 Furby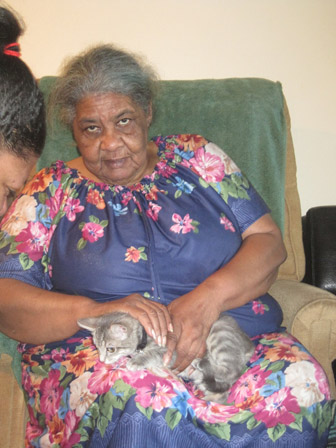 Tiki
Even those dogs and cats who are lucky enough to find loving, lifelong homes often spend many lonely days or weeks behind bars, and it is often impossible to find homes for the animals no one wants—those who are sick, injured, unsocialized, elderly, or not cute enough to be in a calendar.
Spaying and neutering saves more lives than trying to find homes for each one of the thousands of animals who can trace their roots back to one unsterilized cat or dog—and it spares animals and those who care about them immense heartbreak.
Written by Lindsay Pollard-Post