A skin-sensitivity test developed by the research organization CeeTox, Inc., and funded by PETA U.K. could replace the use of guinea pigs and mice in tests to determine allergic reactions to chemicals, a recent study conducted by the Flemish Institute for Technological Research has found.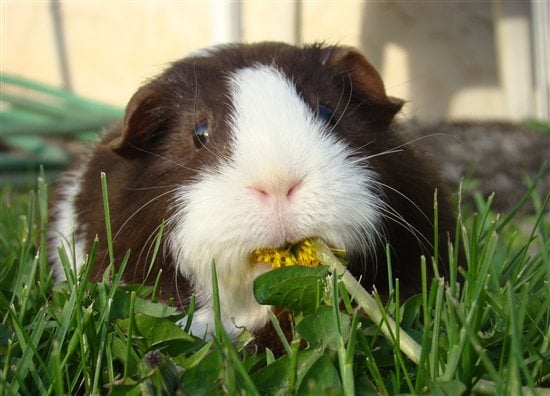 The test, called SenCeeTox®, uses a 3-D, human-derived skin model that replicates key traits of human skin more accurately than cruel tests on guinea pigs and mice, which involve injecting the animals with chemicals or having substances smeared onto their skin.
Because the initial results have been so promising, validation studies (during which a test method is evaluated to determine whether the information it produces is reliable, reproducible, and relevant to humans) will now be conducted by Cosmetics Europe, the EU's personal-care trade association, after which all results will be submitted to The European Centre for the Validation of Alternative Methods, an organization that officially approves chemical testing methods. Validation of this test method is particularly timely in light of the ban on sales of cosmetics in Europe that have been tested on animals.
If all goes as planned and the test is validated, tens of thousands of animals worldwide will be spared the horrors of chemical allergy tests.
PETA U.K. is the first animal rights organization to fund a validation study of a non-animal testing method, which is a truly exciting step forward—for science, ethics, and, of course, animals.