PETA is demanding a criminal investigation after a young Thoroughbred horse used for racing starved to death in California.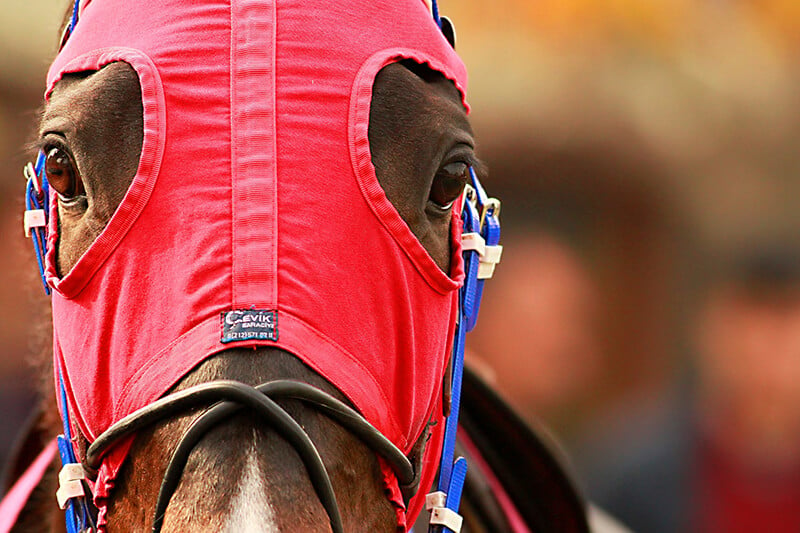 Tiz Willow was chronologically not quite 3 years old. According to the California Horse Racing Board (CHRB), Gustavo G. Medina—a former exercise rider—assumed responsibility for the horse and transported her from Golden Gate Fields in Berkeley, California, to another facility "near Vallejo" in Solano County on December 3, 2018. She was returned to Golden Gate Fields on January 23 and died in a stall just two days later.
A necropsy showed that malnutrition caused Tiz Willow's death. When questioned by the CHRB, Medina had no explanation for the horse's condition except to say that the other horses wouldn't let her eat—if this is true, he apparently took no action to correct the problem.
The CHRB is investigating, but since starving a horse is a crime, PETA is urging the Solano County Sheriff's Office to investigate, too, and file appropriate charges against Medina and any other culpable parties.
It appears that Medina violated California law prohibiting cruelty to animals by depriving Tiz Willow of necessary sustenance and subjecting her to needless suffering. While he should be deemed ineligible to participate in horse racing, he should also be investigated for an apparently criminal act that likely caused considerable pain and suffering for this horse. If Medina failed so egregiously to provide for Tiz Willow, there's concern that other horses in his custody could also be at risk.
On average, more than three horses die every day on racetracks in the U.S. It may be too late for Tiz Willow, but you can help save other horses from this cruel industry.
Use PETA's action form to urge your congressional representatives to support the Horseracing Integrity Act, which would impose stricter regulations on drug use in racing and help protect these animals from abuse: