For $200, visitors to Dade City's Wild Things (DCWT), an infamous roadside zoo, can swim with a tiger cub. A PETA eyewitness has revealed the torment behind every one of these "encounters."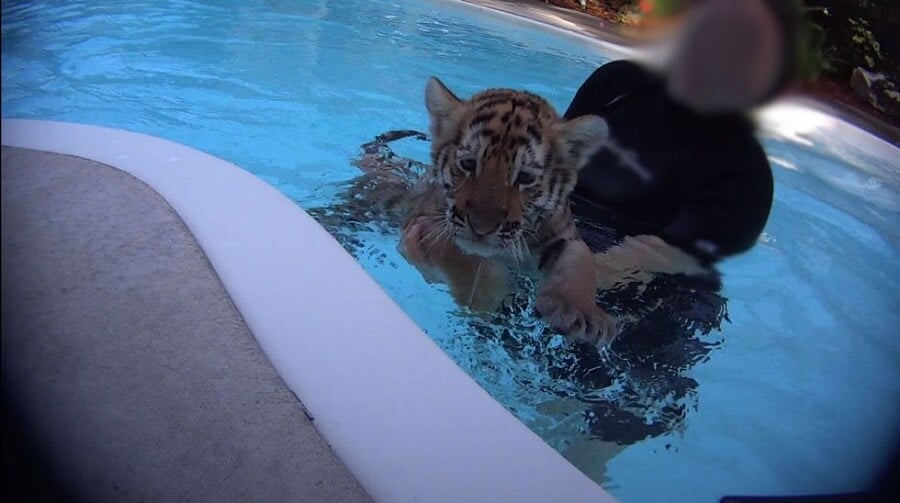 These tigers were forced to swim with patrons. When they tried to get out, they were often yanked back into the pool by their tails.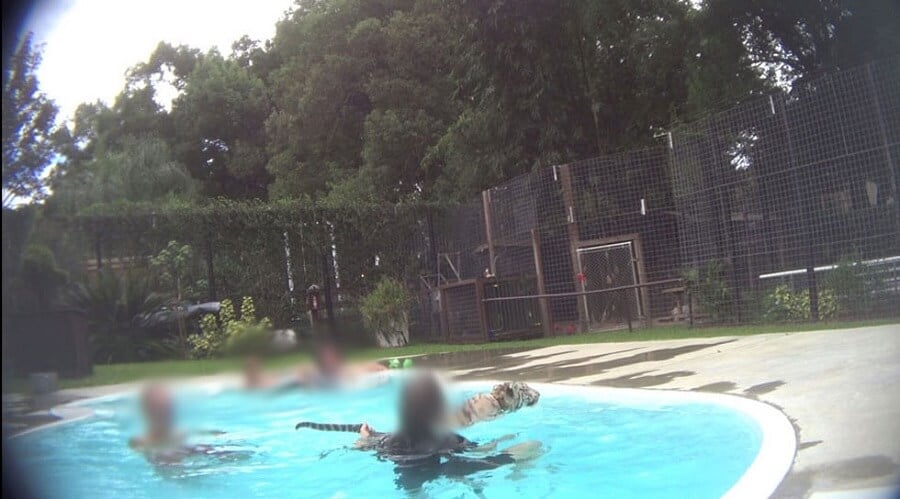 Luna was also forced to swim with humans. One DCWT staffer shoved her into the pool and kept her in the water despite her vigorous efforts to escape.
A tiger cub named Ariel, who suffered from an apparent spinal deformity or neurological disease and could not hold her head straight, was repeatedly made to swim—including once for a period of more than 10 minutes, during which she panicked and was unable to keep her head above water for much of the ordeal.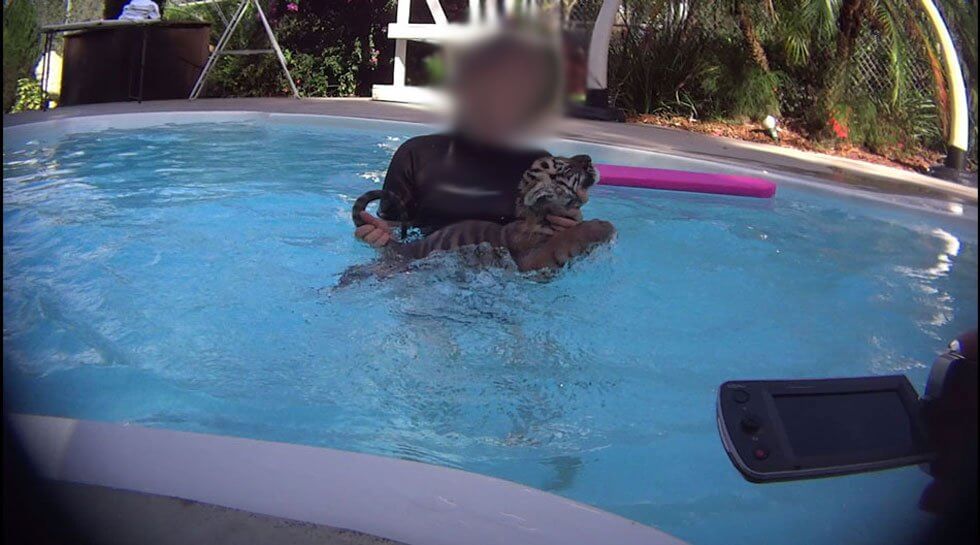 DCWT claimed that swimming had helped "treat" Ariel's illness, but big cat experts revealed that the facility most likely lied about her health improvements to solicit donations unlawfully. The roadside zoo made a propaganda video claiming that she was now in good health. However, experts say that based on the cubs' stripe patterns, the before and after clips show two different animals.

DCWT Treats Tigers Like Objects for Cheap Mementos
This roadside zoo is like a nightmarish tiger sweatshop, where terrified cubs are torn away from their mothers, bullied into performing, and then—when they're no longer deemed profitable or become too dangerous—typically relegated to tiny, barren cages. This place needs to go.