It was the screaming of a puppy confined to a crate on a porch in Webster, Massachusetts, that first got the neighbors' attention. But when the screaming stopped, they really started to worry. They called the authorities, which probably saved the puppy's life.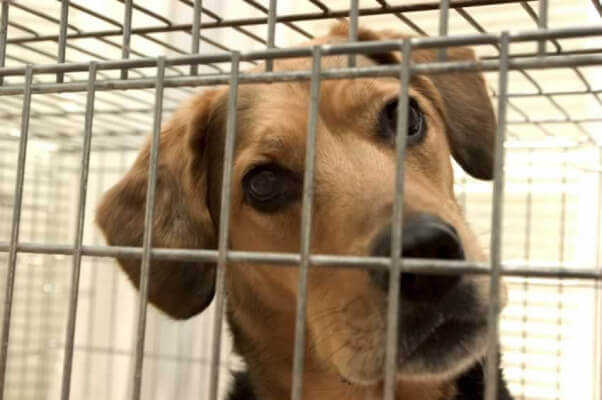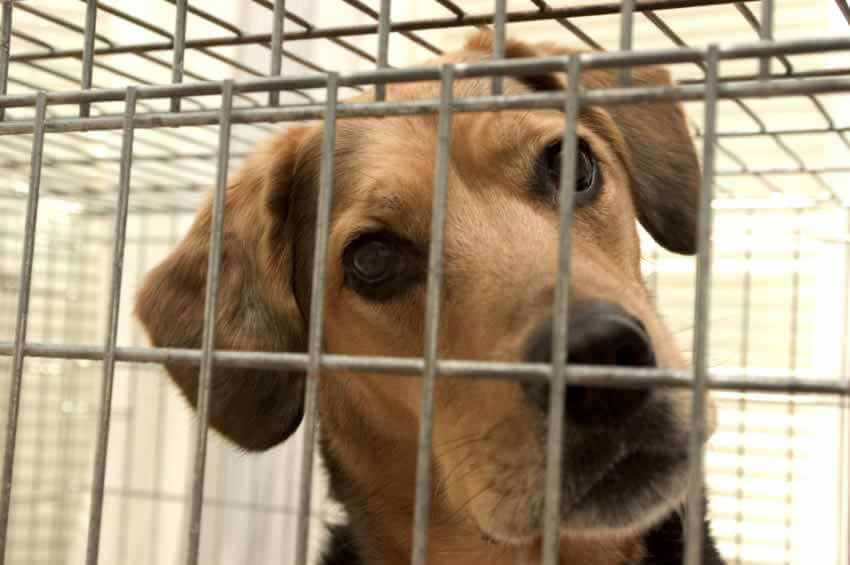 © iStock.com/Steve Goodwin
An animal control officer and a police officer had to use a ladder to reach the puppy, who was trapped inside a crate without food or water on a second-story porch in the blazing sun on a scorching hot day. The young dog was emaciated, lethargic, and covered with feces—likely neglected for some time. An examination by a veterinarian reinforced this theory, revealing muscle atrophy of the legs. But thanks to the intervention of kind people, the puppy was spared a horrendous death.
Other dogs trapped in crates this summer weren't so lucky, including the following:
A puppy in Arkansas who died after being left outdoors in a crate on a patio without access to shade or water. A neighbor who called authorities lamented that she hadn't taken action sooner. "I assumed nobody would be that heartless and I went back inside, and when I had come out the next time it was just too late," she told a reporter. "I feel like I was responsible for it."
Another dog, in South Carolina, who had been left inside a crate on a patio without access to shade or water. The owner had gone shopping and claimed she didn't realize that shade and water were needed on a 94-degree day.
A pit bull in Virginia who was found dead inside a crate that was left outdoors on a 92-degree day. A bucket of water was just out of reach of the crate. The dog's owner had previously been convicted of denying another dog water and shelter in 2011. "If you're going to have an animal, [he or she] shouldn't be tied up," said a neighbor.
These cases graphically illustrate the cruelty of confining dogs to crates outdoors in all weather extremes. But even crating them indoors all day long is abusive. Such long-term, intensive confinement can cause them to develop serious mental and physical disorders, including aggression, hyperactivity, depression, obsessive-compulsive behavior, separation anxiety, and muscle atrophy.
What You Can Do
If you know people who keep dogs confined to crates all day, tell them that this is no better than keeping them chained up. The word "crate" is really a euphemism for "cage." No living being on Earth wants to be caged. As cooler weather approaches, keep an eye out for dogs confined to crates or carriers outdoors. They're being denied adequate shelter, and this should be reported to the authorities immediately. Don't wait until it's too late. Contact PETA if you need help and the authorities don't respond.