UPDATE: Eve has been adopted by Barbara and Harvey, a retired couple who live in New York City. They recently lost both of their cats to old age and were mulling over adopting another cat when they spotted Eve's blog post.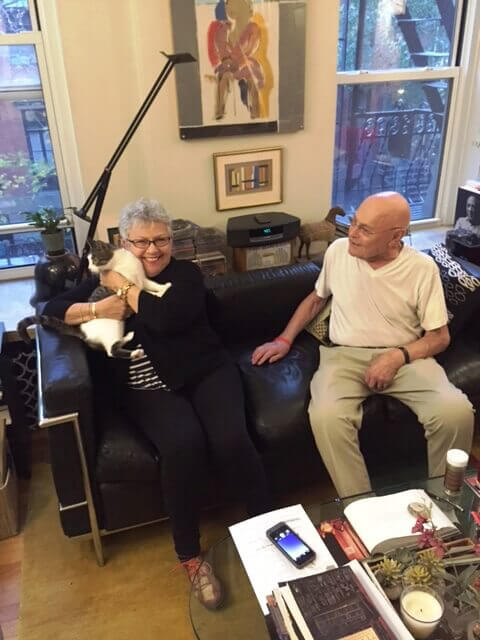 Barbara and Harvey were so excited to meet Eve that they literally put out the welcome mat—er, sign—to greet her when a PETA staffer drove Eve up to New York from our headquarters in Norfolk, Virginia.
It took Eve no time at all to settle into her new digs. She has also become fast friends with Barbara and Harvey's adult son, who is coincidentally named Adam.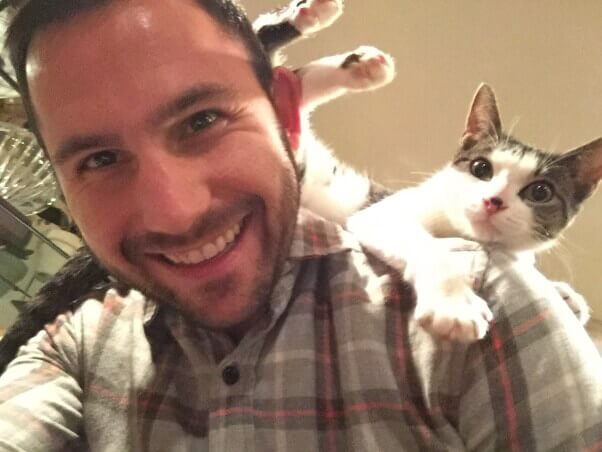 Originally posted on October 30, 2015:
Eve's early life was no Garden of Eden. As a young stray, she struggled to survive on the streets before wandering into a trailer park in North Carolina. She caught a lucky break when she was found by a kind family who fed her and saved her from starving. They wanted to adopt her, but they were already living with seven cats and three dogs and didn't have room for another animal in their tiny trailer. Fortunately for Eve, they quickly realized that she needed more care than they could provide her with and called PETA for help.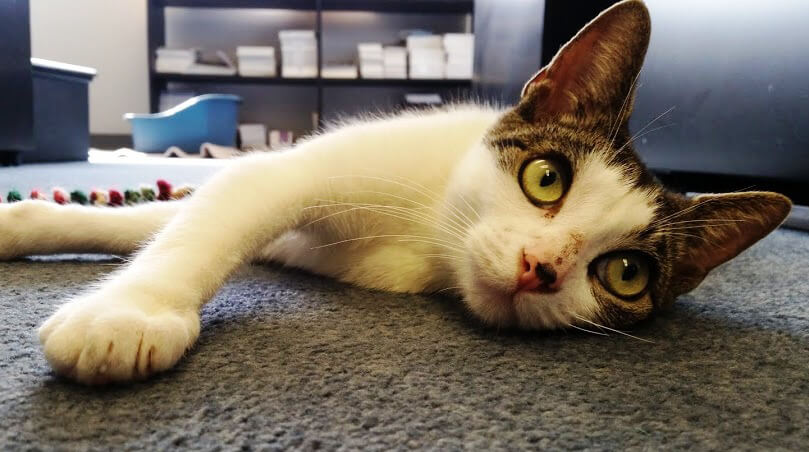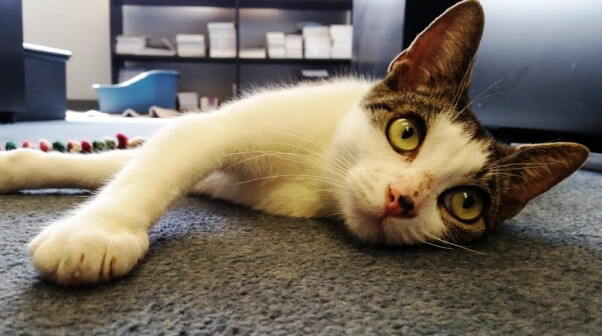 PETA staffers agree that Eve is, hands down, the friendliest, snuggliest cat we've ever had the pleasure of hosting at the Sam Simon Center, our Norfolk, Virginia, headquarters and shelter.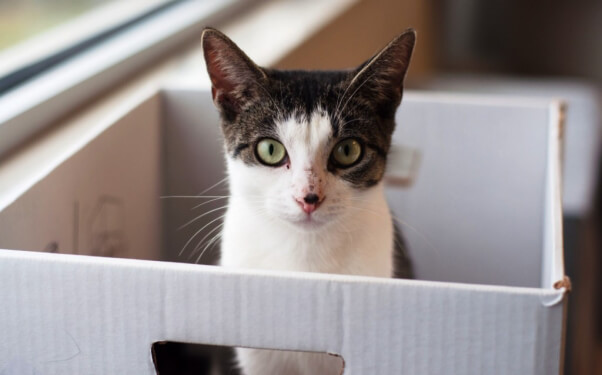 When asked what they like best about her, a chorus of answers erupts. She has an irresistible "beauty mark" on her nose. She eagerly runs to the door to greet anybody and everybody who walks in like they're long-lost friends. She plays with her own shadow. She loves to have her tummy rubbed. She plays a mean "air biscuit." She shamelessly steals people's food in the cutest way possible, especially bananas. She once even stole an entire apple! There's apparently no such thing as forbidden fruit for this adorable cat burglar.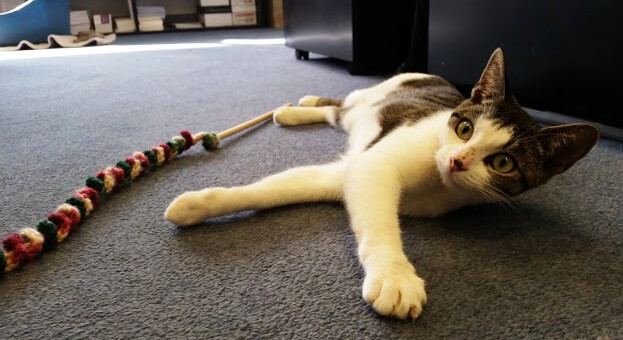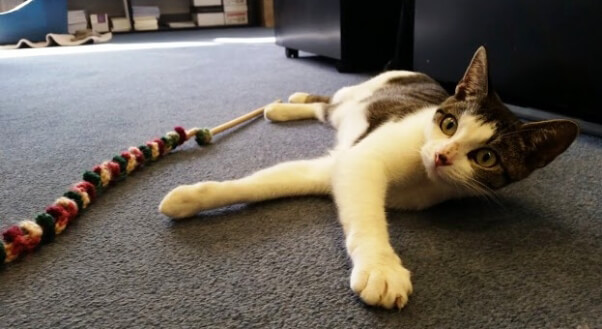 Eve is about 1 year old, but she's still as playful as a kitten. She would likely do best in a home without a lot of other animals—like many strays, she has probably had some unpleasant run-ins with other animals during her time "on the lam"—but she could probably adjust to living with another friendly cat or dog.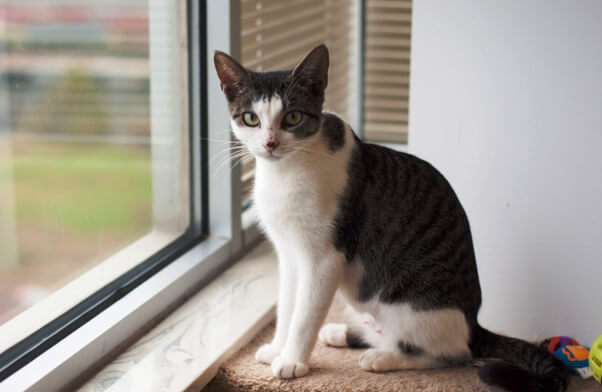 Does Eve sound like the perfect feline helpmate for you? Give in to temptation and e-mail [email protected] to find out more about making Eve the apple of your eye.