The Book: PETA's Version of the Creation Story isn't your typical holy book. This first-of-its-kind AI-generated interpretation of the Book of Genesis puts a vegan spin on the creation story that's fun for the whole family!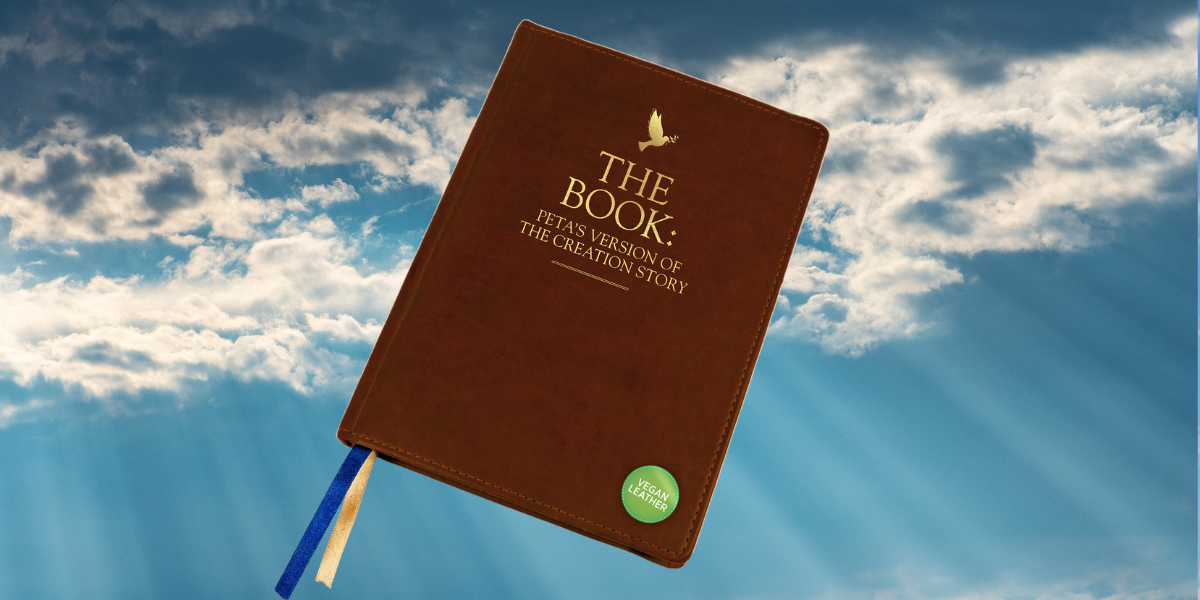 With help from ChatGPT, PETA's interpretation of the creation story clarifies and highlights the message of kindness, gentleness, and love shared by all religions.
In the beginning, God created the heaven and the Earth. And the Earth was without form and void, and darkness was upon the face of the deep…

He created animals of all shapes and sizes to live harmoniously with humans. Everyone marveled at their beauty and grace, and not a single thought of fur coats crossed their minds. 
Through a modern, animal-friendly lens, The Book retains—and emphasizes—the universal call for humans to protect and cherish other species, making the creation story more understandable and relatable to a wider and younger audience. It also uses animal-friendly language, referring to animals as "beings" instead of "beasts" or "creatures," because animals, like humans, are living beings capable of feeling.
And finally, on the seventh day, God took a break. He looked at the world He had created, where animals and humans lived side by side in peace and harmony, free from exploitation and harm, and He knew it was good.

"This," He thought, "is the world I want my children to live in, a world where compassion and kindness reign supreme and all beings are treated with the respect and dignity they deserve."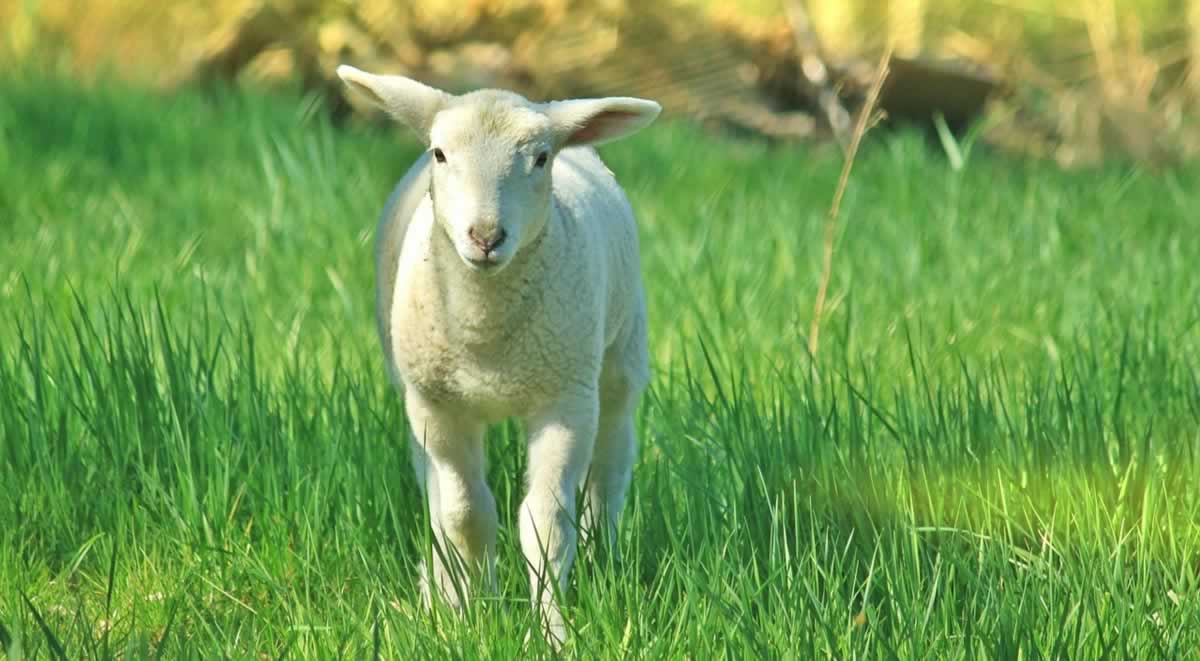 Purchase Your Copy of The Book Today
PETA's The Book emphasizes the Golden Rule of the Bible—"Do unto others as you would have them do unto you"—by reminding readers to treat every sentient being with love, kindness, and respect. Each purchase of The Book supports PETA's work to protect animals everywhere from exploitation and cruelty.
Nothing in the Bible, the Torah, or the Quran justifies today's meat, egg, dairy, or fishing industries, which desecrate the environment, destroy entire species of wildlife, pollute waterways, and inflict torment and death on billions of animals every year. Any person of faith looking to honor God and all His creations can save nearly 200 animals each year just by going vegan.
Show compassion to all God's creations by going vegan and refusing to support industries that exploit and abuse our fellow animals. The Book: PETA's Version of the Creation Story is available for purchase at the PETA Shop: