Another cruel and archaic elephant circus act bites the dust—and we have dedicated animal rights activists to thank for it!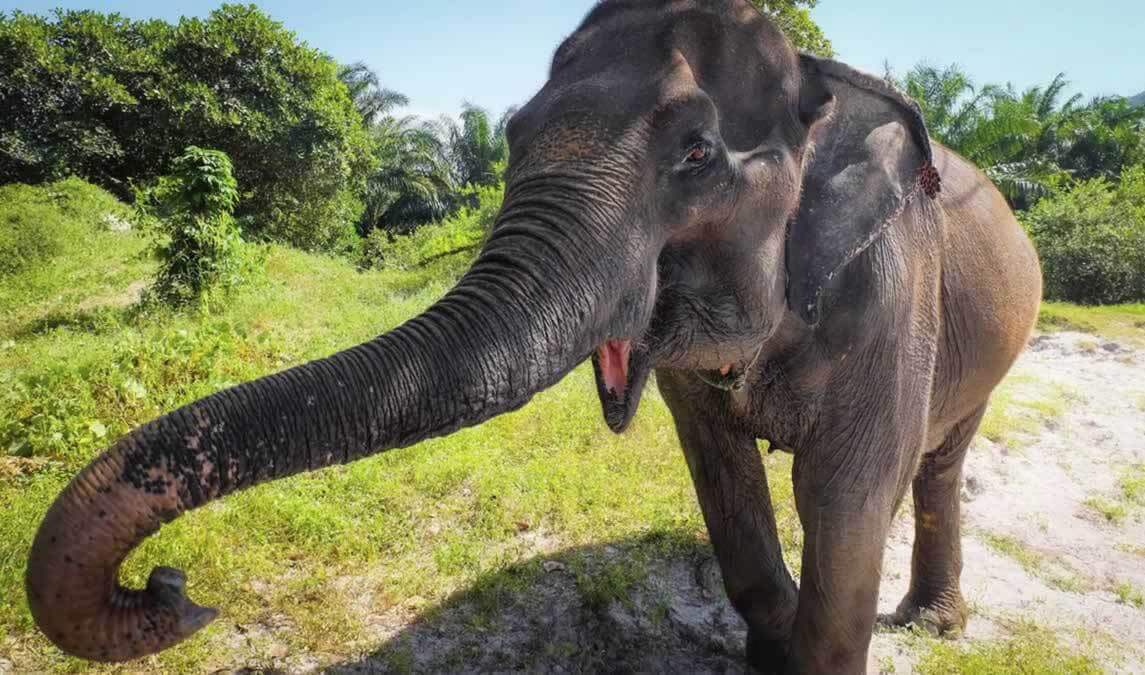 © iStock.com/backpacker-79
On a social media post advertising upcoming shows, Stardust Circus announced that it had removed the elephant acts.
"Unfortunately activists make it very difficult to travel with animals today," Stardust wrote, adding that it has stopped touring with elephants for now (We hope it's the very last such tour that the circus will ever have).
Earlier this year, after learning from PETA and a local activist that several Stardust Circus shows were scheduled to bring elephants owned by the notoriously cruel Carson & Barnes Circus to Arkansas armories, the major general of that state's National Guard immediately prohibited upcoming performances and implemented a policy banning future animal acts. The circus then had trouble keeping scheduled performances as it endured more cancellations the next month.
We're all too familiar with these well-documented animal abusers.
This isn't the first time Stardust dropped an animal act after public outcry. Circus owner Oscar Garcia noted that after PETA protested a kangaroo boxing act, the traveling show nixed the ridiculous stunt.
The trainer who toured with Stardust, Habib Omar, is infamous in his own right: The Carson & Barnes employee has been filmed using a bullhook—a sharp steel-tipped weapon resembling a fireplace poker—to yank an elephant by the ear. And a whistleblower reported that the trainer would "warm up" the elephants with an electric prod—presumably so that there would be no visible marks from his abuse.
Elephants deserve better than chains around their legs & beatings from metal bullhooks. #BoycottTheCircus pic.twitter.com/yCALxv412j

— PETA (@peta) September 6, 2015
Carson & Barnes has racked up more than 100 violations of the federal Animal Welfare Act—including for failing to provide animals with basic necessities, such as adequate veterinary care, minimum space, shelter from the elements, and clean water. Just last year, in a scathing report, an expert veterinarian concluded that under the circus' watch, elephants Libby and Bunny were "abused, injured, harmed, and harassed [as well as] suffering physically, in a state of psychological deterioration."
Help Save Animals Imprisoned by Carson & Barnes Circus
Eliminating elephant acts didn't save Ringling Bros. and Barnum & Bailey. If circuses want to prevent dwindling attendance and their ultimate demise, they'll need to eliminate all animal acts.
While Stardust has dropped elephant acts, Garden Bros. Circus continues to exploit and abuse animals supplied by Carson & Barnes. With PETA's help, contact vendors and urge them never to host a Garden Bros. elephant act. We've defeated animal exploiters at this game before, and with your voice, we can do it again!