In response to the latest avian flu outbreak, which took place at a chicken farm near Fayetteville, Tennessee, protestors in hazmat suits converged on the city with a powerful message: Diseases such as bird flu can spread like wildfire in the cramped sheds where the majority of chickens raised for meat are confined. The demonstrators, bearing signs proclaiming, "Meat Is a Biohazard: Go Vegan," handed out free vegan starter kits while urging shoppers to drop meat from their diets.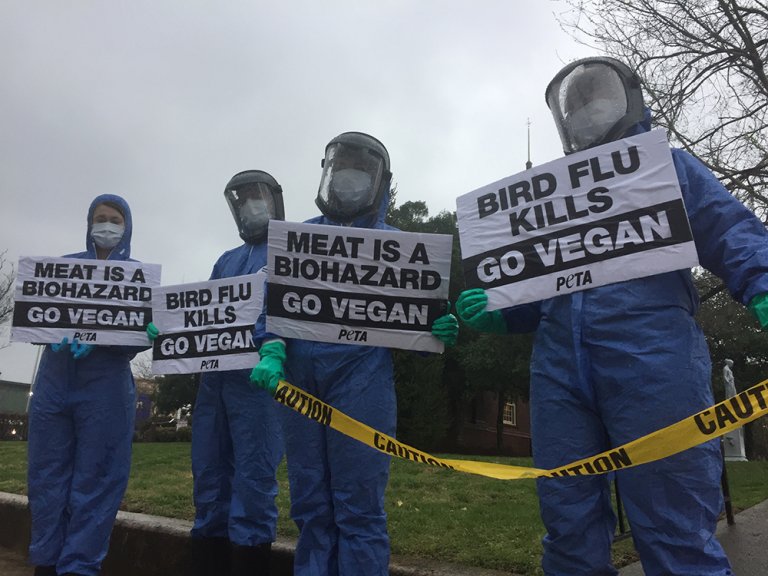 Tennessee's outbreak comes on the heels of massive outbreaks in Europe and Asia that have wiped out tens of millions of chickens and other birds. Last year, an outbreak of bird flu in Indiana prompted officials to order the deaths of more than 400,000 chickens and turkeys. In 2015, an avian influenza epidemic swept across the Midwest, bringing the egg industry to its knees and resulting in the deaths of more than 50 million birds—making it the worst animal-disease outbreak in U.S. history.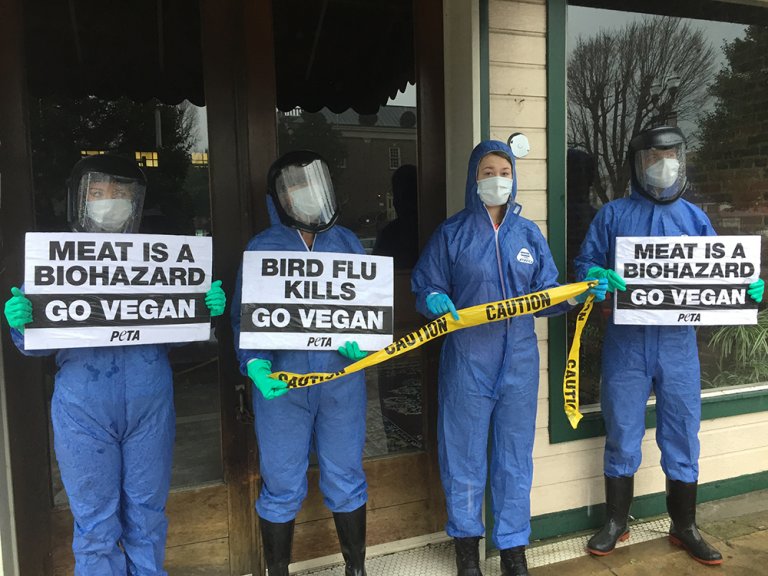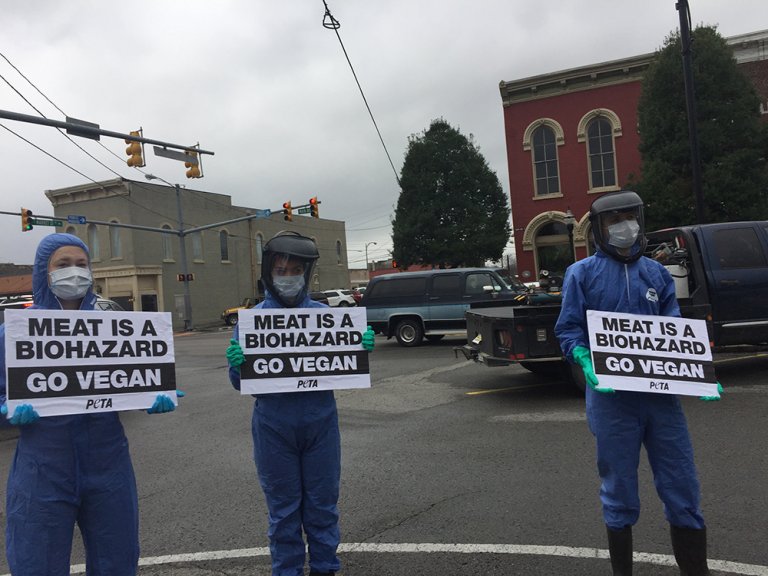 What You Can Do
If you want to help animals suffering in the food industry, the best thing you can do is to stop eating them! We've got hundreds of delicious and healthy vegan recipes to get you started. Plant-based meals are also kinder on your body and do more to help the environment, as raising animals for food is a leading cause of water pollution, land degradation, and the greenhouse-gas emissions that cause climate change.
What are you waiting for?