We learned that Taraji P. Henson rocks when she proved that she'd rather go naked than wear fur by starring in a sultry PETA ad, and tonight the Oscar and Emmy-nominated actor and singer will be honored on BET's Black Girls Rock, in part for her work for animals.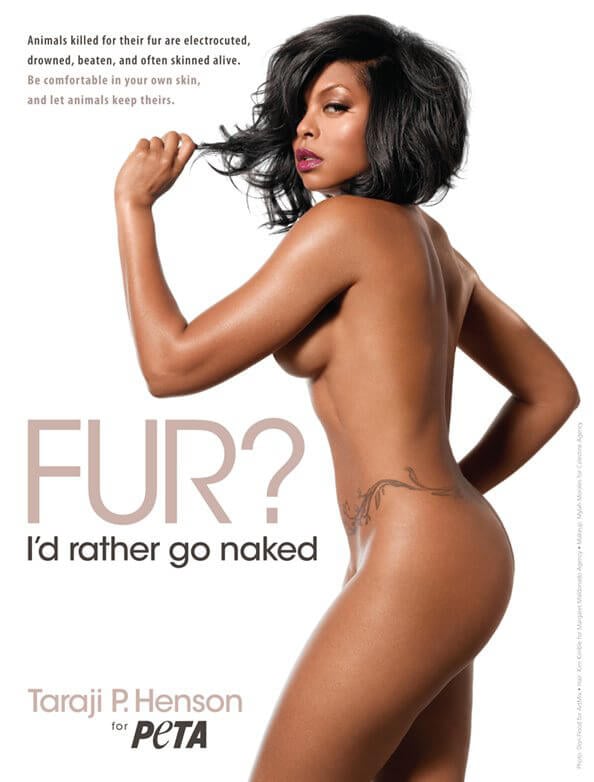 Photo: Don Flood for ArtMix • Hair: Kim Kimble for Margaret Maldonado Agency • Makeup: Mylah Morales for Celestine Agency
Taraji used to wear fur, but one look at a video showing animals being skinned alive for a bit of fur trim was enough to make her clean the corpses out of her closet. In a behind-the-scenes video from the photo shoot for her PETA ad, Taraji said, "I don't think a living being should suffer for the sake of fashion, period. End of story." (I told you she rocks.)
If you're wondering what to watch tonight, why not settle in for an evening of inspiring TV and support the lovely, compassionate Ms. Henson (who can also be seen in the new hit CBS show Person of Interest). Black Girls Rock will air on BET at 8 p.m. Eastern Time (check local listings for other time zones).
Written by Heather Faraid Drennan