Actor and mom Constance Marie has fired off a letter to Santa Ana Mayor Miguel Pulido to ask that he put an end to the elephant rides at the Santa Ana Zoo. Constance, who stars in ABC Family's new show Switched at Birth, was sickened after watching video footage of trainers with Have Trunk Will Travel—who provide the elephants for the rides—as they beat elephants with bullhooks and shocked them with electric prods.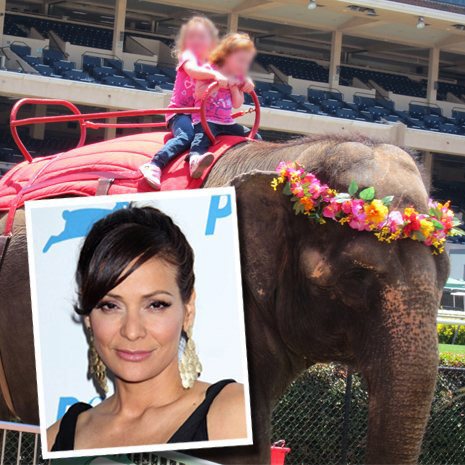 Copyright: RE/Westcom/starmaxinc.com

Says Constance, "Every swing of the trainers' bullhooks and jab of the electric prods horrified me, and seeing a baby elephant scream in pain each time a sharp bullhook is jabbed into his mouth was simply heartbreaking."
Please add your voice to Constance Marie's by asking the mayor of Santa Ana to stop the rides once and for all.

Written by Jennifer O'Connor