Tripp's last day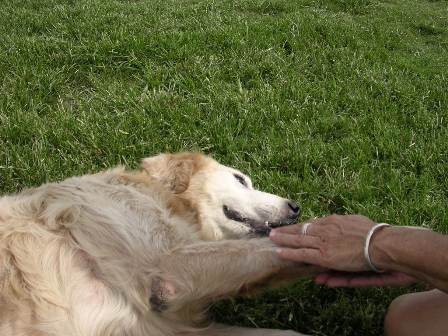 Last week, we told you about poor Tripp—the elderly golden retriever who had lived through 16 long years of neglect. Because of the outpouring of condolences for him, we've set up a memorial page in his honor through our newly revamped True Friends Web site.
You can find Tripp's memorial page here. I hope you'll drop by and share some words of support for Misty Collins and the other PETA field workers whose hearts break every day over neglected and abused animals like Tripp (and Rikus, Music, Zoo, Hugo, and Blackie, just to name a few).
If you've recently lost someone close to you—a friend, family member, or animal companion—please consider creating a True Friends memorial page of your own to help share your memories with others. You can also create a page for a celebrity (as a supporter did for longtime PETA friend Bea Arthur) or an animal whose story you've heard about in the news—like Tweet, the giraffe who died on the set of The Zookeeper.
After you've visited PETA's new True Friends Memorials site, post a comment below to let us know what you think.
Written by Alisa Mullins