It's "Flashback Friday," and we're going back to 1996 for some fashion history. But don't worry—it doesn't involve flannel shirts and ripped jeans. The models for this PETA ad that launched 15 years ago today didn't wear anything at all: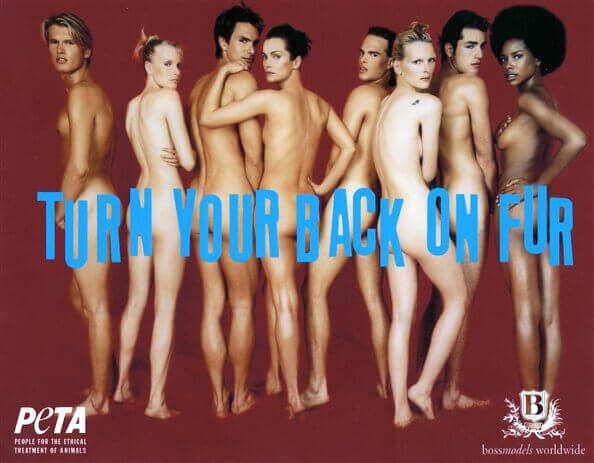 Photo: Judson Baker
Boss Models became the first modeling agency to go fur-free when it refused to send any of its talent to photo shoots involving fur. One of Boss' top models, Marcus Schenkenberg (third from the left), went a step further in sending a message that he wouldn't support an industry that genitally electrocutes animals and even skins them alive when he unveiled a plaque at Tunnel, one of New York's most popular nightclubs, that read, "The Only Wildlife Here Is Human—No Fur Coats Allowed."
Take a cue from Boss Models and turn your back on fur. Urge others to do the same by posting this ad on Facebook and Twitter today.
Happy fur-free anniversary, Boss Models!
Written by Heather Faraid Drennan