A skeletal downed horse who was too weak and sick even to move to get a drink of water was left to suffer under the scorching Midwestern sun for days until PETA received a call from a concerned witness. We called local officials, who quickly dispatched officers to the scene. Appalled by the horse's obvious severe suffering, they quickly and humanely put her out of her misery. But she was not the only horse in trouble.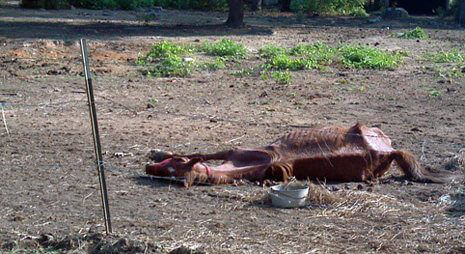 Four other wretchedly thin horses were surrendered to authorities, and PETA was able to locate a boarding and rescue facility that agreed to transport all four horses, board them, and arrange for much-needed veterinary care while we worked with our contacts in the area to find permanent placement for them. The rescue group adopted one of the horses, and a reputable animal shelter in Oklahoma was able to place the other three. It must have taken months of neglect and privation for the horses to become as thin and sick as this—but with proper care, they have all gained weight and their health is improving. Encouraged by PETA, officials are now considering pressing charges against the horses' owners for cruelty to animals.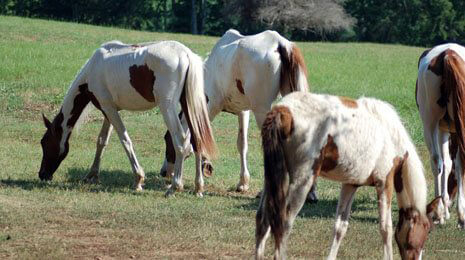 Thanks to one quick-thinking individual's phone call, one horse was spared from further agony and four horses were saved from enduring the same misery as their fallen comrade. If you ever see an animal who appears to be suffering, please, be that one person who picks up the phone.
 
Written by Michelle Sherrow