The whole world is coming out of hibernation for spring. What better time to get outdoors and get active for animals? There are all sorts of demos happening. Check 'em out!
This demonstration took place outside the Canadian Consulate in Seattle.
Ladies taking showers to demonstrate meat's effects on the environment always get attention—and just in time for "Meat's Not Green" Week!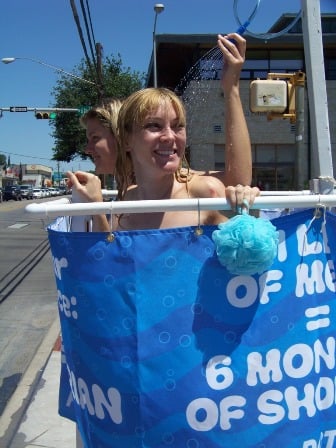 Check out what PETA Germany's doing. This pile of bodies doesn't even come close to the number of animals who are murdered for their flesh every day.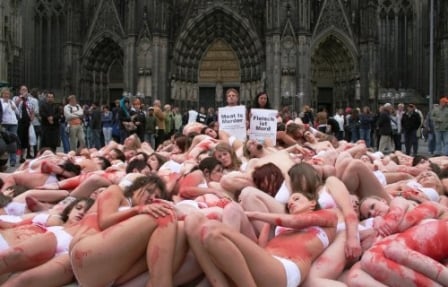 Can't get enough photos of demos? Well, stay tuned, because we're only too happy to share! In the meantime, why don't you upload a few photos of your own?
Written by Lianne Turner