Steve-O gave the organizers of an event benefitting the American Diabetes Association a piece of his vegan mind last weekend when he found out that the menu included dead animals. The former Jackass star was slated to compete in a celebrity go-kart tournament, but instead staged his own race out the front door in protest.
I came here because I thought this was about promoting a plant-based diet as diabetes prevention and they're serving meat there … so I'm outta here … It's like serving alcohol at an AA meeting.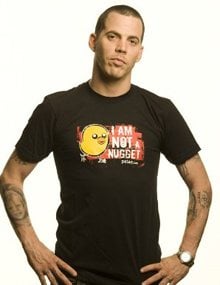 According to the American Dietetic Association, Steve-O is right—there is strong evidence that a vegetarian diet can help prevent and treat diabetes. A study co-authored by Dr. Neal Barnard of the Physicians Committee for Responsible Medicine found that many type 2 diabetics were able to drastically reduce and even eliminate their medications after they switched to a low-fat vegan diet.
If you or someone you know suffers from diabetes, we'd be happy to send you a vegetarian/vegan starter kit to get you or your friend well on the way to wellness.
Written by Michelle Kretzer