PETA President Ingrid Newkirk's new book One Can Make a Difference is a collection of essays by some pretty awesome people—and one of my favorites is the wonderful Stella McCartney. You can't help but love Stella; she is not only a fabulous (and award-winning!) fashion designer but also a staunch opponent of fur and leather.
Even when asked to use animal skins in her clothing, Stella's always said no. In her essay, she writes, "I'm actually quite proud that I stuck to my decision never to touch the products of such outright cruelty." Right on, Stella! We're proud of you, too!
Another fantastic part of her essay is when she talks about this PETA fur exposé, which she narrated:
She sent copies to a bunch of designers who continue to use fur, but not all of them were willing to watch it. "Karl Lagerfeld, rather predictably, felt he needed to return the video to me!" Stella writes. "Dolce & Gabbana were disgracefully rude about it, too."
Why the lack of manners? Stella has one hypothesis: "I frankly don't think most designers have the balls to watch animals writhing and being slaughtered; they don't want to admit they're responsible for such suffering."
Well, Stella's got the cojones, so to speak—and for that, we adore her. And speaking of One Can Make a Difference, Ingrid launched the book last night in New York at an extremely successful book signing. Check out the fantastic turnout and click here to order your own copy: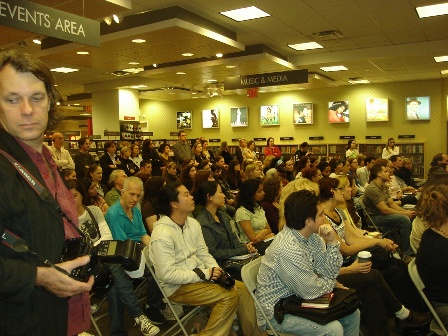 As an Amazon Associate, PETA earns from qualifying purchases. If you buy something after clicking the Amazon Smile links on this page, a percentage of the qualifying purchase will be donated to PETA and help us protect more animals from exploitation.