… to bring the world into focus. This award winning photo is one of those times:
Regardless of the economy, compassion shouldn't have boundaries.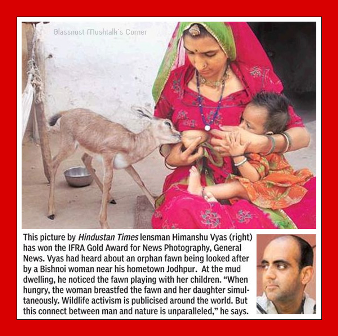 If anyone goes "ew!" remember that humans drink cow's or goat's milk for no good reason. This woman is poor and yet has found a way to feed two needy babies.
Written by Shawna Flavell