A young boy was attacked in Vladimir, Russia, by a lion cub who was being paraded around on a leash. A video of the incident shows how the lion cub, named Faina, lunged at the boy and how the zookeeper yanked the animal back as onlookers screamed.
https://www.youtube.com/watch?v=tyoPZp80Jl0
At the end of the video, you can see the zookeeper repeatedly strike the cub. The boy was reportedly not seriously harmed and presumably left with his mother. The cub, however, will probably spend her whole life in a cage or leashed, most likely away from her mother.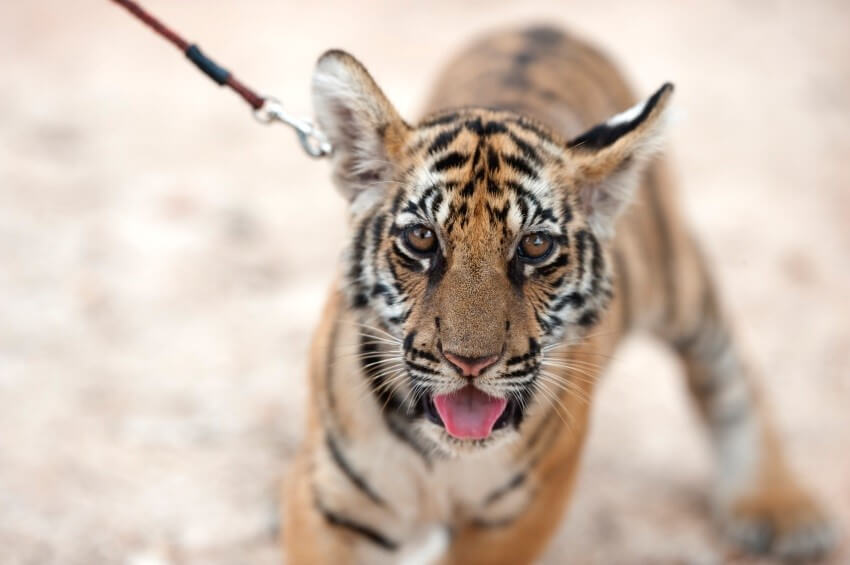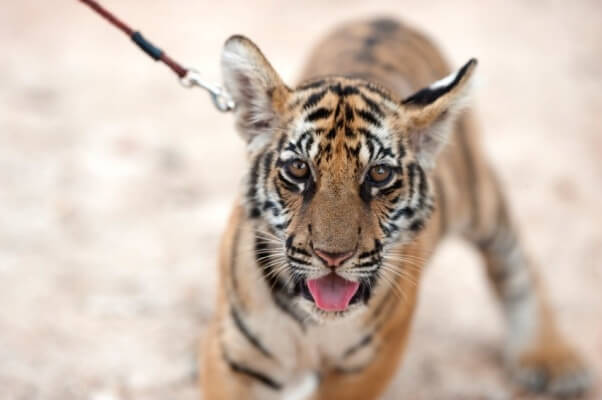 © iStock.com/Wolfgang_Steiner
Unsettling incidents like this are not uncommon when people try to line their pockets by selling photo ops or up-close interactions with animals who belong in the wild, not on a leash.  Young animals, such as tiger and lion cubs, used for human interactions are usually torn away from their mothers when they're days or even just hours old and are subjected to extreme stress and may suffer physical abuse. Once the animals are no longer babies and therefore considered too dangerous to handle, they end up locked away in cages.
One thing is clear from this video: When big cats are forced to interact with humans, it can spell disaster for everyone involved.
What You Can Do
Don't patronize zoos, circuses or any other place that profits from keeping animals in captivity, and never pay for a photo op with tigers, lions, bears, or any other animal forced to pose for pictures.