In a decision that defied logic, Pennsylvania's York Revolution baseball team hosted a "cowboy monkey rodeo" last season, which consists of forcing capuchin monkeys into cowboy costumes and strapping them onto the backs of dogs, who then are made to chase sheep around a field at speeds of up to 30 miles per hour. Despite protests from fans, it looked as though the team might allow exhibitor Tim Lepard and his Wild Thang Productions to put the spectacle on again during its new season, which starts on Friday.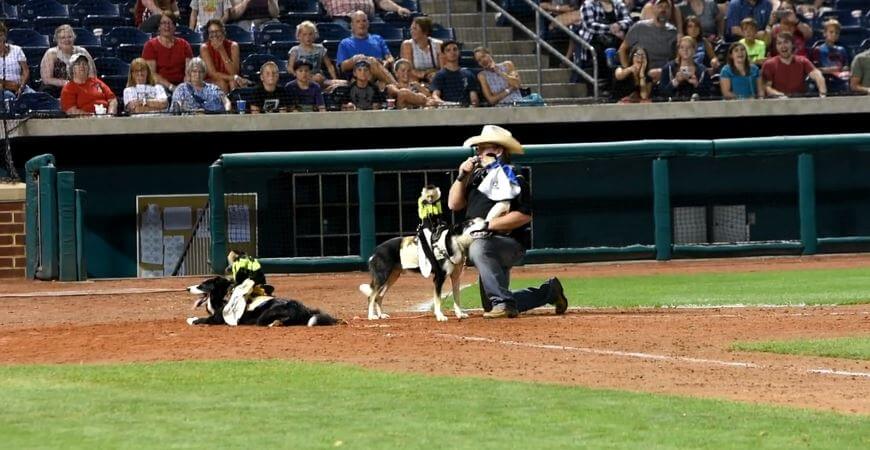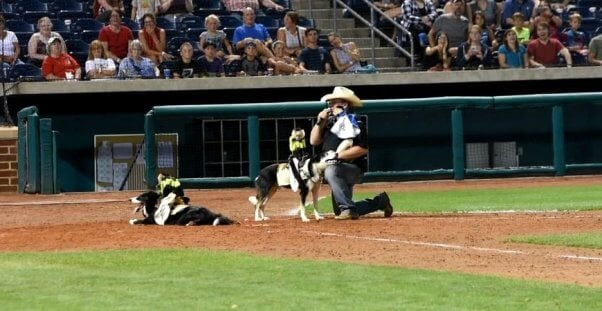 But fans can now enjoy baseball and beers without a side of cruelty, because PETA supporters got the abusive act tossed out of the game.
PETA ally and director of The Humane Society of Southern Maryland and York Pennsylvania Jane Heller organized and led a spirited protest at the stadium the last time that the "cowboy monkey rodeo" was in town. She and other local advocates called for a boycott of Revolution games and promised more protests if the show took place. PETA sent an e-mail alert to our supporters, and you flooded the team with letters demanding that it stop the ridiculous sideshow. And last week, the team confirmed to PETA that it will not be hosting the "rodeo" this season and has no plans to do so again in the future.
Smart decision! The president of Minor League Baseball spoke out against the use of animal acts in a statement last summer. And aside from the obvious problems with the "cowboy monkey rodeo," Lepard has been cited repeatedly for violating the federal Animal Welfare Act. His violations include confining monkeys to filthy conditions, denying animals adequate shelter, and repeatedly making himself unavailable for animal-welfare inspections.
PETA and our members are working hard to make sure that he is also repeatedly denied bookings.