A flock of "sheep" holding heart-shaped signs reading, "Don't Be a Woolly Bully: Wear Vegan" and "Have a Heart: Don't Buy Wool," gathered in Los Angeles for the unveiling of Joaquin Phoenix's new PETA ad, which proclaims, "Cruelty Doesn't Suit Me," and promotes stylish wool-free attire.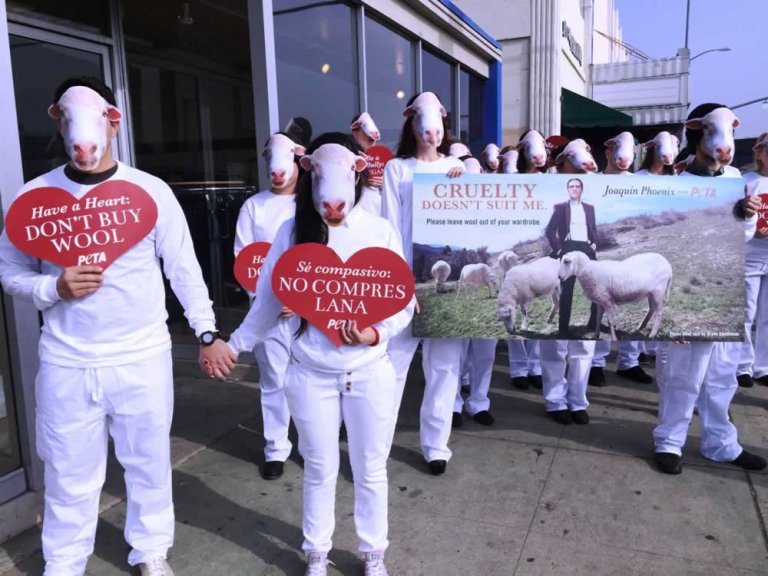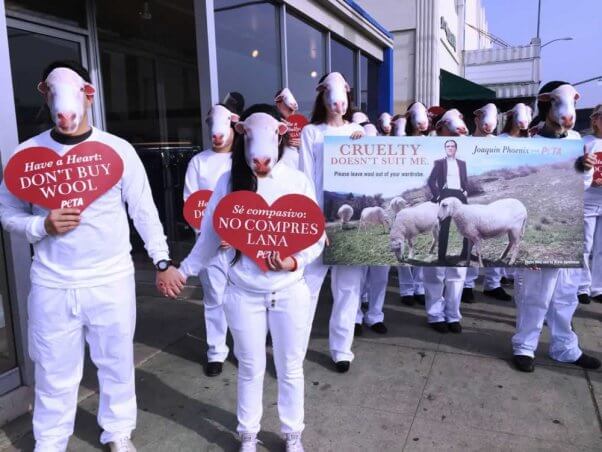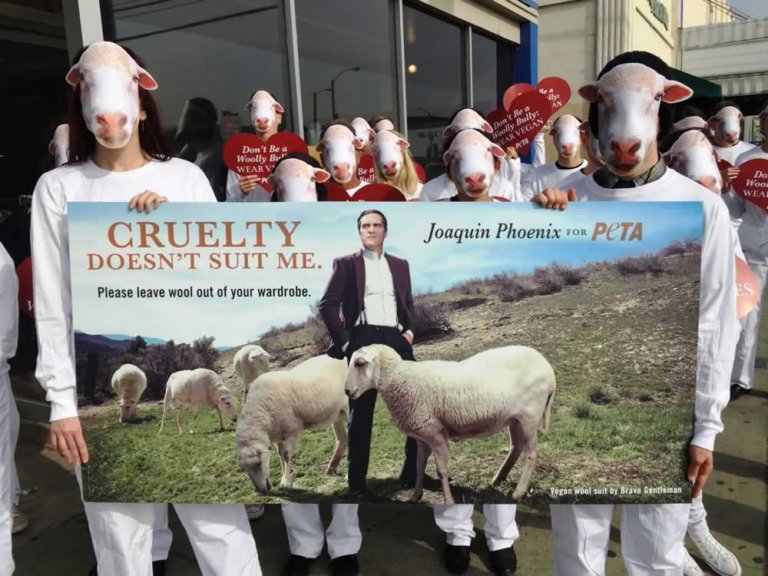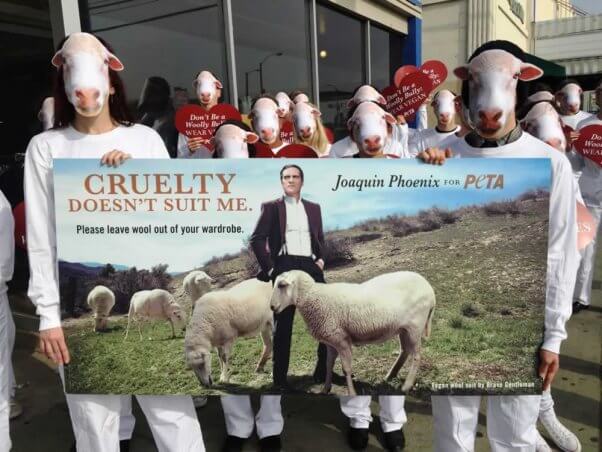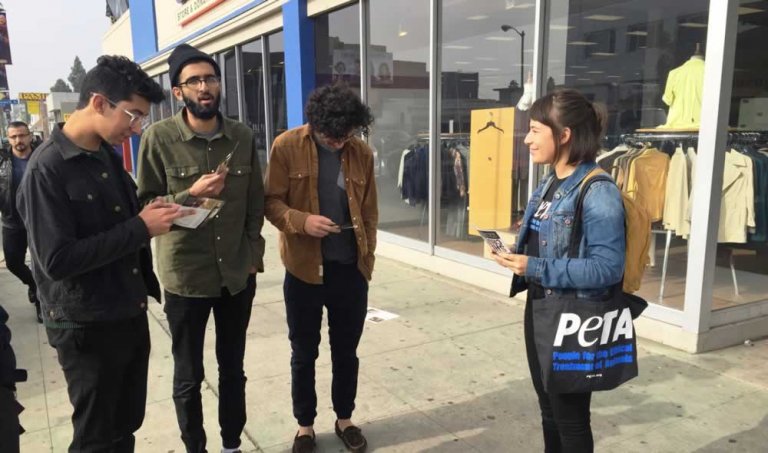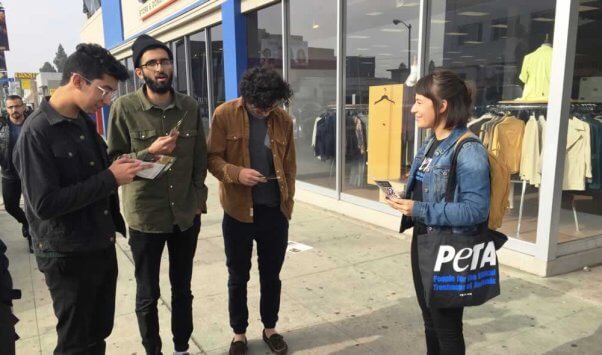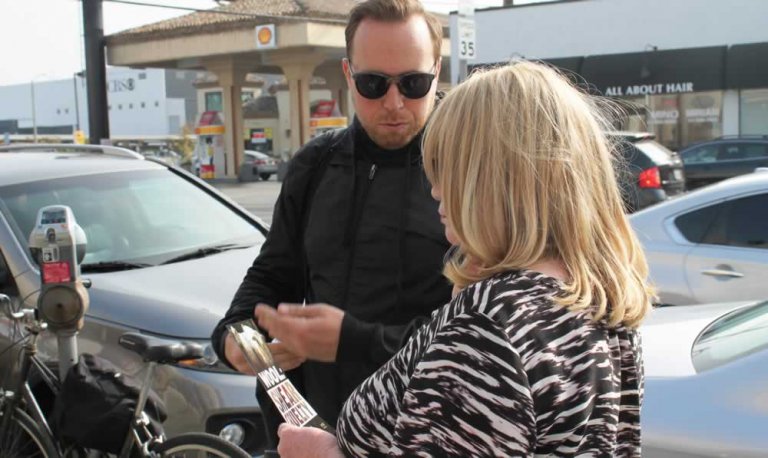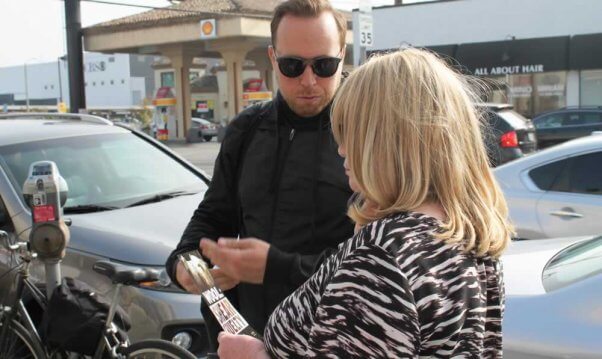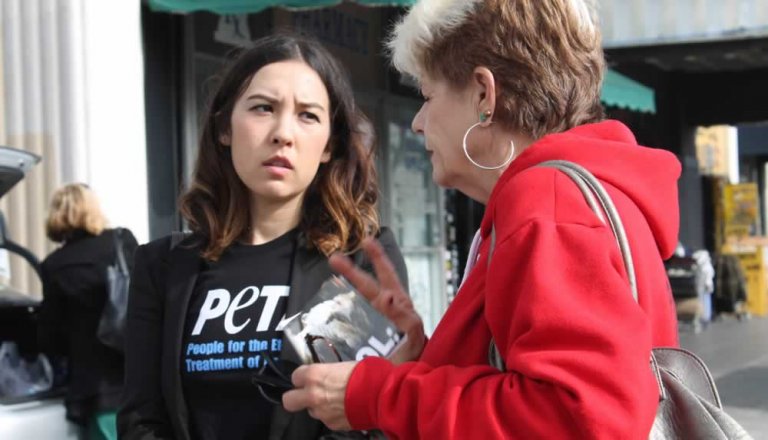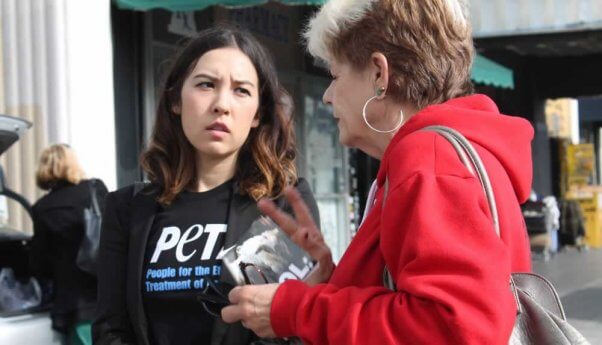 The demonstrators want people to leave wool out of their wardrobe because sheep are often beaten, kicked, and mutilated by impatient shearers who are paid by volume. The fast pace can cause bloody wounds, which are typically stitched closed without the use of painkillers. PETA has footage of workers cutting the flesh off sheep's backsides with shears without any painkillers—a widespread practice in the wool industry known as "mulesing."
If such cruelty doesn't suit you, either, scratch wool off your shopping list and opt for cruelty-free fashions instead.