Due in part to plummeting ticket sales, SeaWorld is reportedly laying off hundreds of staffers. That news prompted PETA and local activists to hold demonstrations over the weekend in front of SeaWorld parks in Orlando and San Diego in order to call on the corporation to retire the orcas who are languishing in the theme parks' cramped and barren tanks.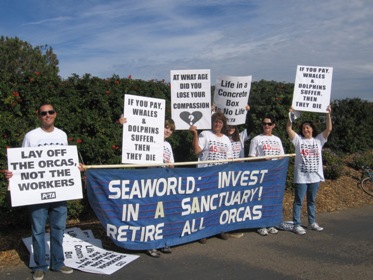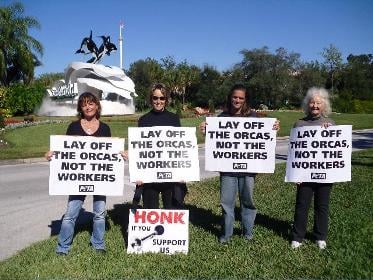 You'd think that after an orca killed a trainer earlier this year, SeaWorld would recognize the need to change course. The theme park can reinvent itself and retain jobs by retiring the orcas to protected coastal sanctuaries.
Please tell SeaWorld to "lay off" the orcas—and that you won't be buying a ticket until it does.
Written by Jennifer O'Connor